BRILLA! Prosecco DOC for Bubbles to Pair with Your Fall Foods
BRILLA! Prosecco DOC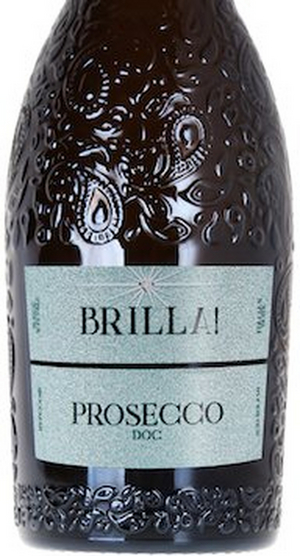 Thursday, September 22 marked the official first day of fall, which means that the coziest season of the year is just beginning.
Every season has its unique charm and fall is one of the best times of the year to slow down and enjoy life's little pleasures. Treat yourself to a nice glass of Brilla! Prosecco DOC with its tantalizing bubbles. And it can be easily paired with delicious seasonal foods.
For those looking for something easy-drinking yet unique, Brilla! Prosecco DOC is sure to please. It is enclosed in a beautifully elegant "jewel bottle" that makes it ideal for gifting too. You can buy it here at a SRP of $15.00.
The genuine flavors of this lively sparkling wine, thanks to its freshness and lightness, pairs easily with a variety of autumn dishes such as Pumpkin Risotto, the queen of fall cuisine. With its characteristic notes of peach and green apple, it also lends itself as a perfect companion to roasted vegetables, soups as well as mature cheeses such as aged Gouda, Asiago, and Cheddar. We also like it with fall desserts like a freshly baked apple pie.
For more information on Brilla! Prosecco, please visit https://proseccobrilla.com/.
Photo Credit: Courtesy of Brilla!
Marina P. Kennedy's writing career led her from freelancing opportunities in New Jersey and New York to writing for Broadwayworld.com where she covers entertainment, the culinary scen... (read more about this author)
Entertain and Dine NJ Style-Millburn Edition

December 8, 2022

In our Entertain and Dine series, we are showcasing Millburn where Paper Mill Playhouse is producing The Sound of Music that will please guests of all ages. Get your tickets and plan drinks and a dinner while you're in town. 
---
Review: DORRANCE DANCE at The Joyce Theater Presents World Premiere Works in an Exhilarating Performance through 12/18

December 8, 2022

The Joyce Theater continues their successful dance season with the award-winning tap dance company, Dorrance Dance.
---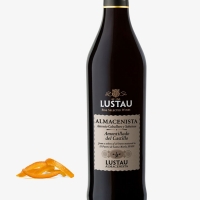 It's SHERRY TIME-Get to Know the Spanish Wine Better

December 8, 2022

With the holidays in full swing, hosting the main event can sometimes be challenging. We all try to plan menus with just the right foods, and find beverages to accompany them. This season, bring Sherry along for all your festive feasts to create the perfect pairing to accompany any dish, for every guest.
---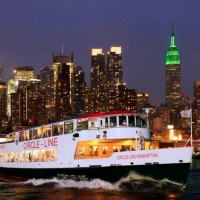 CIRCLE LINE Lights Up the Holidays with Specialty Themed Cruises

December 7, 2022

Circle Line, home of NYC's most iconic sightseeing boat tours, announced today, all new holiday-themed cruises for the month of December. 
---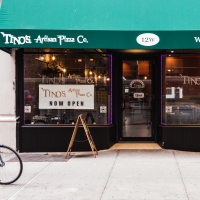 TINO'S Opens a New Location in the Chelsea Neighborhood of NYC

December 6, 2022

Tino's Artisan Pizza Co. is an artisanal pizzeria and Italian restaurant that has gained a cult following across five locations in New Jersey has recently opened its sixth location in NYC's Chelsea/Flatiron neighborhood.
---