BWW Review: Was ABT's La Bayadere Worth Studying Three Times?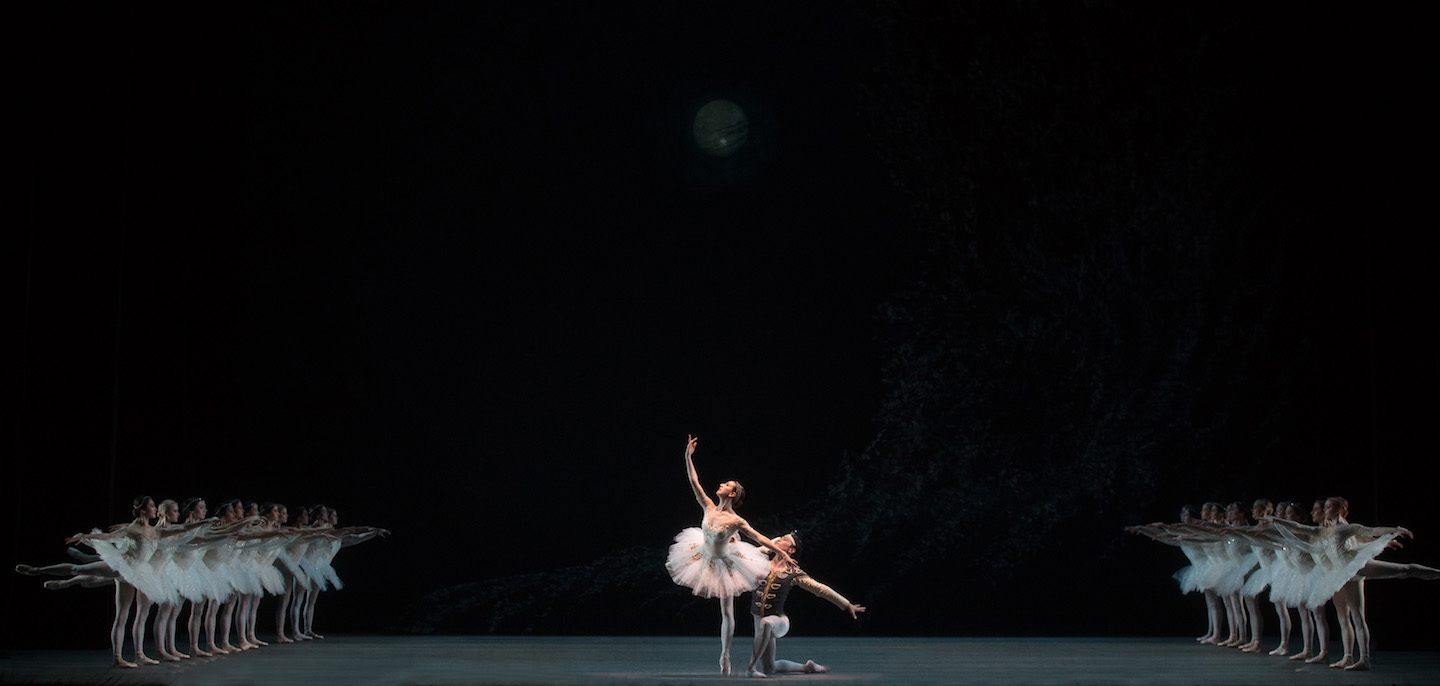 How many people would go to the theater to watch American Ballet Theatre's La Bayadere three time within 45 days? Either they are dance professionals themselves, someone with a lot of time on their hands, or perhaps they're just crazy? I happen to be the crazy one; Someone who watched La Bayadere at the Lincoln Center for the first time on May 30, a second time the very next day, and yet again at the LA Music Center on July 13, 2018.
As an editor and writer who used to write about modern art and contemporary dance, my first experience with La Bayadere was like the American parachute soldiers being dropped into German-occupied France.
I tried to find my bearings.
I remember how disappointed I was when I saw the ballet onstage for the first time. The music isn't very impressive, especially for someone who had just flown in from LA and was still suffering from jet lag and traveling fatigue. The poetic music in the Shades scene may have otherwise been fitting, but it was certainly soft enough to make me feel sleepy. If you've been exposed to Tchaikovsky's Swan Lake and Nutcracker three times each before coming to watch La Bayadere, then you will understand my expectation and disappointment with the music. The ballet's plot is unbalanced and awkward. Something I tried to rectify in my mind by watching different productions on YouTube. While the story still remained juvenile, the choreography made a deep impression on me. I understand why it has remained in the repertoire.
The version ABT presents is actually the most complete version. A lot of other productions don't have the third act. In Act III, Solor was in his wedding to marry the lord's daughter and he couldn't stop thinking about Nikiya. When Nikiya came to the stage as the unforgettable image in Solor's mind, she was naughty and mischievous. She was not the girl in love any more, nor the girl suffering from being betrayed. She was simply a pure spirit who kept reminding Solor of his vow.
This design not only comforts the audience, left reeling from Nikiya's sudden death, but also makes Nikiya more lovable. In the beginning of the show, Solor the warrior proclaimed to the god of fire that he was so in love with Nikiya that he vowed to marry her. When the secret love was exposed to the lord of the house, his daughter (let's call her princess), wanted Nikiya to leave. The princess begged Nikiya, attempted to bribe her, and even threatened her, but Nikiya said no. She didn't bend her knees to power or money. When Nikiya was fatally poisoned by the snake she still had a chance to be saved, but after seeing her lover yield to the power and break his vow, she chose to die. Her emotion changed throughout the story. In Act I, She was happily in love, she was pure, she was sad, and she was desperate at times, but above all, she remained loyal to her love and vow.
In Act II, the Kingdom of the Shades, she appeared in Solor's dream. She was simply an angel. Nikiya and Solor's pas de deux reminded me of a beautiful Chinese opera story, the Chinese Romeo and Juliet. After they were both dead, they became butterflies and danced together on the stage, just like Nikiya danced with Solor. There is nothing better than theatre art to present an imaginary scene.
This act provided dreamy and poetic scenery on three levels: the lover's reunion, the ballet dancers' skills, and the iconic choreography. Seeing twenty-four angelic girls with tutus descending down from clouds one by one can be boring and peaceful. The reason this scene became the most famous one is not only because it requires intense skills and endurance, but also because audiences' emotions and love for ballet are soothed. On the stage, Solor used opium to fall into a deep dream, so to meet his original lover. On the crowd floor, the Kingdom of the Shades was the audience's opium, a chance to extend the moments to appreciate pure ballet bodies and techniques.
That's why I appreciate this production. Originally created by Marius Petipa, Natalia Makarova first staged the transcendent Kingdom of the Shades for American Ballet Theatre in 1974 and subsequently produced and choreographed the complete version of La Bayadere in three acts for American Ballet Theatre in 1980. The reconstructed final act restores much of the original dramatic structure and impact of the early masterpiece.
Details like that are what made this show so incredibly amazing, while at the same time confusing. It was amazing as a classic repertoire with countless thoughts throughout, and the more you watch it, the more you will enjoy it. Which is exactly why we call classics "classic."
Classics are timeless, but each time they impact you differently.
photo credit:
1-Isabella Boylston and Jeffrey Cirio in La Bayadère. Photo by Rosalie O'Connor. 2-Scene from La Bayadère. Photo by Rosalie O'Connor. 3-Misty Copeland as Gamzatti in La Bayadère. Photo by Rosalie O'Connor.
Related Articles
View More Dance

Stories