Ana 'RokafelIa' Garcia and Gabriel 'Kwikstep' Dionisio to Receive the 2018 ADF Distinguished Teaching Award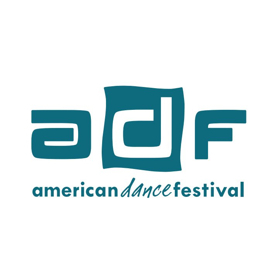 The American Dance Festival (ADF) will award the 2018 Balasaraswati/Joy Anne Dewey Beinecke Endowed Chair for Distinguished Teaching to two central figures in the breaking community, celebrated hip-hop dance artists Ana "Rokafella" Garcia and Gabriel "Kwikstep" Dionisio. A ceremony will take place on Wednesday, June 27, 2018. Time and location TBD.
ADF Dean Leah Cox stated, "Breaking is one of the most significant dance forms to emerge in recent decades, and the work that Kwikstep and Rokafella have done to advance it is immense. As a fellow educator, I'm humbled by their generosity and their tireless commitment to sharing their knowledge. They are role models and exemplars of teaching as a way of life."
Urban dance theater artist and former ADF faculty member Teena Marie Custer commented, "As pillars of the breaking community known for their technical prowess, the dynamic breaking duo known as Rokafella and Kwikstep have been celebrated for years as seasoned dancers in the New York City hip-hop community. Although they both have been esteemed guest teachers both nationally and internationally at breaking events, universities, and prestigious New York City dance studios, they make it a priority to graciously transmit their embodied knowledge to their local hip-hop community in the Bronx. Regardless of their own personal challenges and losses, available studio spaces, or the ability of students to pay for lessons, they have passionately mentored the next generation of b-boys and b-girls with a deep understanding of not only breaking technique, but also the historical and cultural context from which the dance emerged."
Ana "Rokafella" Garcia is a New York City native who has represented women in hip-hop dance professionally over the past two decades. She has taught workshops at NYU, Queens College, MIT, UMASS, and Howard, as well as at neighborhood high schools and community centers. Presently, she is an artist in residence at the American Tap Dance Foundation, an Adjunct Professor at The New School, and a DANCE NYC Annual Symposium planning committee member. She co-founded Full Circle Prod Inc, NYC's only non-profit break dance theater company, with her husband, veteran b-boy Kwikstep, generating theater pieces, original poetry, and New York City based dance related events. She directed a documentary highlighting the b-girl lifestyle entitled All the Ladies Say with support from the Ford Foundation and performs music based on her experiences growing up in hip-hop's Mecca. She is hired internationally to judge break dance competitions based on her mastery of the classic hip-hop dance style, and she teaches unique workshops aimed at evolving and preserving its technical aspects. She has worked within the New York City public school system exposing young students to the possibility of a career in dance. In May of 2017 she launched Shiroka, a t-shirt fashion line, with Shiro, a Japanese grafitti writer. She has been featured in pivotal rap music videos, tours, films, and commercials as well as choreographed for diverse festivals and concerts such as Lincoln Center Out of Doors, Momma's Hip-Hop Kitchen, and the Oregon Shakespeare Festival. Rokafella is a multi-faceted hip-hop artist who references street and Latino culture as her foundation.
Gabriel "Kwikstep" Dionisio, aka DJ KS 360, started dancing between the ages of 6 and 7 influenced by Soul Train and block parties in New York City. He has taught highly sought-after workshops in breaking techniques at the Broadway Dance Center, Red Bull Beat Riders, and Red Bull BC One. For over 20 years, Kwikstep has taught workshops in New York public schools and libraries and colleges across the country in an effort to make students aware of hip-hop lifestyle and fundamental movement as well as the history and meaning behind hip-hop culture. Kwikstep has performed in PBS's Peabody Award-winning "Everybody Dance Now," the Great Performances 20th Anniversary Special, and Kurt Weill's "September Songs," which was nominated for an Emmy Award. In 1991 he won a "Bessie" award for choreography and founded the internationally known Full Circle in 1992. In 1996 Kwikstep and his wife Rokafella established Full Circle as a non-profit hip-hop collective known as Full Circle Productions Inc, and its members are known as Full Circle Souljahs. Today he is an international icon in breaking and is best known for his smooth style, versatility, and signature head spins. He was also an original founding member and principal dancer in companies such as Rhythm Technicians and GhettOriginal which were the creators of "Jam on the Groove," nominated for a Drama Desk Award in 1996. In 2002 he, along with his wife, wrote, choreographed, and directed a hip-hop theater piece called Soular Powerd, which ran to sold out audiences for 3 weeks at the New Victory Theater. Kwikstep and his wife wrote, choreographed, and directed a new hip-hop theater piece commissioned by the Kennedy Center called Outside The BachX. Most recently, in the fall of 2017, Kwikstep was Associate Director and Choreographer for a hip-hop theater piece, Syncing Ink, directed by Niegel Smith which ran at the Flea Theater.
Past recipients of the Chair include Pearl Primus, Daniel Nagrin, Betty Jones, Bella Lewitzky, Anna Halprin, Donald McKayle, Bessie Schönberg, Matt Mattox, Pauline Koner, Viola Farber, Mary Anthony, Walter Nicks, Jane Dudley, Sophie Maslow, Pearl Lang, Martha Myers, Carmen De Lavallade, Gus Solomons jr, Gerri Houlihan, Dr. Charles "Chuck" Davis, Linda Tarnay, Douglas Nielsen, Dianne McIntyre, Carolyn Adams, Sharon Kinney, Ruth Andrien, Yang Meiqi, Donna Faye Burchfield, Ana Marie Forsythe, Phyllis Lamhut, Irene Dowd, Zvi Gotheiner, James Sutton, Jaclynn Villamil, Anne Green Gilbert, and Liz Lerman.