UK REGIONAL CLASSICAL MUSIC NEWS COVERAGE
The latest news on performances of Classical Music in UK Regional.
Stoneleigh Youth Orchestra Comes to Cadogan Hall
by BWW News Desk - March 14, 2019
Join Stoneleigh Youth Orchestra as they transport you to the United States in a vibrant and energetic concert featuring some of the finest music from composers Gershwin and Bernstein. Fabulous tunes and toe-tapping rhythms are the order of the day as the orchestra, joined by pianist Andrew Zolinsky,...
Young Theatre Royal New Weekly Classes For Primary And Secondary Pupils Start This Weekend
by BWW News Desk - September 04, 2018
Theatre Royal in Glasgow has an exciting opportunity for budding and aspiring performers with its new range of arts workshops tailored for young people of primary and secondary age....

BWW Interview: Composer Seabourne Not Afraid to Speak his Mind
by Erica Miner - July 16, 2018
UK-based Seabourne has garnered numerous commissions and awards in international competitions for his solo, chamber and orchestral works and song cycles...
National Youth Music Theatre Announces 2018 Season
by BWW News Desk - July 02, 2018
The National Youth Music Theatre is proud to announce their 2018 season, opening with a mini touring production of Super Hero at Theatre Royal, Bury St Edmunds as part of The Bury Festival before going on to Curve, Leicester and, finally, The Rose Theatre, Kingston for the International Youth Arts F...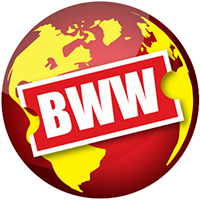 From Windsor Castle To Wormwood Scrubs The 142-year-old Bach Choir Is A Part Of The National Sound
by BWW News Desk - May 31, 2018
If Britain had a national voice, the sound of The Bach Choir could make a strong case for representing the UK. Its distinguished musical directors have included Otto Goldschmidt, Adrian Boult, Ralph Vaughan Williams, David Willcocks and now David Hill....

Pianist Idil Biret to Play Cadogan Hall
by BWW News Desk - April 27, 2018
World renowned pianist IDIL BIRET is to perform in London at the Cadogan Hall on May 13th in an evening titled 'Mythical Trips to Romantic Lands' in which she will present favourite works of two giants of the romantic era in music, Schumann and Rachmaninov....

CREAM CLASSICAL - The Birthday Returns To Liverpool Cathedral This October
by BWW News Desk - April 25, 2018
Following the enormous success of Cream's Classical shows across the UK over the last few years, we're excited to announce its return to the iconic Liverpool Cathedral this October to celebrate the clubbing behemoths birthday in style....
Corinne Morris and BBC Philharmonic to Debut Nimrod Borenstein's New Cello Concerto
by BWW News Desk - March 28, 2018
Following the great success of her recent album Chrysalis (Linn Records), Corinne Morriswill give the world premiere of Nimrod Borenstein's Cello Concerto No. 2, alongside the BBC Philharmonic Orchestra on 5th June, 2018. Frederic Chaslin will conduct, at BBC Philharmonic Studio, Salford....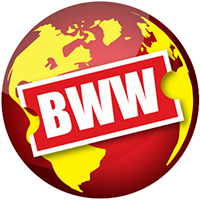 Handel Fan Celebrates 40th Year Attending The Royal Choral Society's Good Friday Messiah At The Royal Albert Hall
by BWW News Desk - March 21, 2018
For many, Good Friday is a day to kick back, enjoy a hot cross bun or two and contemplate a relaxing holiday weekend. For John Yates and his mother Dee, Good Friday means an annual pilgrimage to hear Handel's glorious oratorio Messiah at London's iconic Royal Albert Hall, performed by the Royal Chor...