Physicist Proves the Theory of Everything in New Religious-Fiction...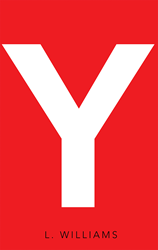 "Y" by
L. Williams
is a religious science-fiction novel about Physicist, Laramy Williams, who stumbles upon the fundamental link between all types of matter which proves the Theory of Everything. As he and his team prepare to unveil their discovery in Jerusalem where their findings will have significant implications, military forces begin aligning against Israel to destroy the entire community as prophesized in the Book of Ezekiel.
Author, L. Williams, wrote this book to promote the belief that God is faithful and can use for good what man may consider evil, and that the Bible is the infallible Word of God.
Readers will enjoy this adventurous fictional story which weaves together history, science, and religion, and will be eager to see if Laramy ever gets to unveil his discovery.
"Y"
By L. Williams
ISBN: 9781480863330 (softcover); 9781480863316 (hardcover); 9781480863323 (electronic)
Available at the Archway Publishing Online Bookstore and Amazon
About the author
Perry Zeigler wrote this novel with the pen name L. Williams, from the perspective of the main character, Laramy. He felt called by God to write a story and collected ideas over several years which became "Y." Outside of writing, he is a Senior VP Wealth Management Advisor and resides in Carlsbad, CA.