BWW Interview: Susan Dennard's TRUTHWITCH Picked Up by Jim Henson Studio for TV Development!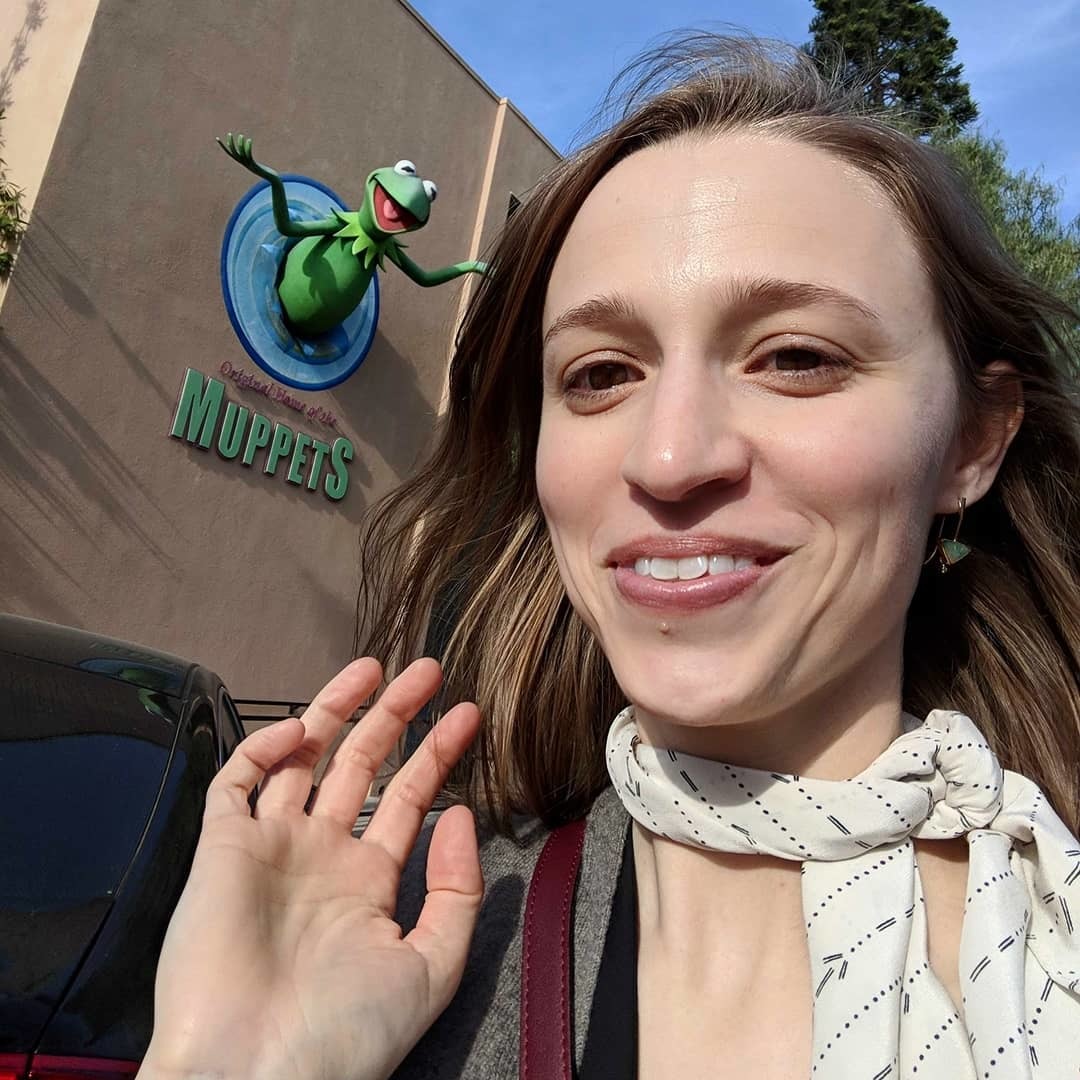 It is a fantastic time for fantasy novels. More and more are being picked up by studios for development thanks to the smashing success of Lord of the Rings, Harry Potter, and, most recently, Game of Thrones. The latest series to be picked up is Susan Dennard's Witchlands. The series begins with TRUTHWITCH, continues with WINDWITCH, and has a spin-off entitled SIGHTWITCH. The next book, entitled BLOODWITCH, comes out on February 12, 2019, with another two books still to be released.
The Jim Henson Company announced its latest acquisition last week at DragonCon, followed by an announcement from the author on social media. Dennard will be an co-executive producer of the series, with Jim Henson Company President and CEO Lisa Henson and Jim Henson Company President of Television Halle Stanford as executive producers.
Dennard is over the moon with the announcement, telling BroadwayWorld, "This whole process has been such an incredible, new experience for me. From just knowing that someone feels as much passion about my story as I do, to actually articulating that in a totally different medium -- I've learned so much!"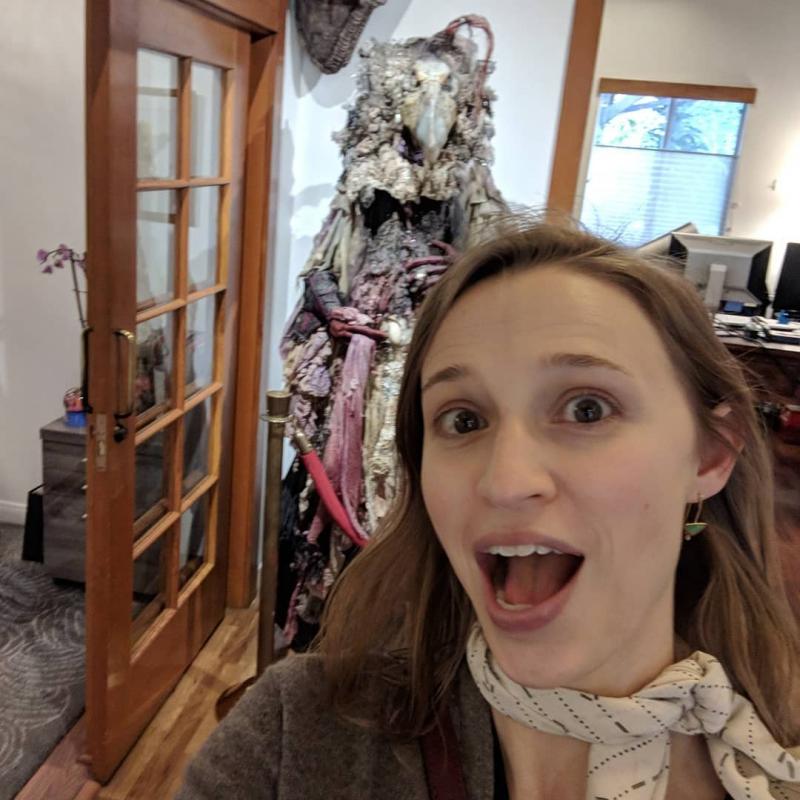 Jim Henson's Creature Shop will bring the magical creatures and threads of witchery to life using its own unique blend of cinematography. BroadwayWorld was intrigued by the fact that the Creature Shop was involved and knew readers would be too. When we heard that Susan had actually visited the set, we had to find out what that was like. Dennard enthused, "Visiting the studio will go down as one of the top experiences of my life. For one, Paul McCartney was there! We made eye contact, and it was glorious. For two, it was just so amazing to meet the team and discuss the book as show -- like really nitty gritty specifics, such as 'how do we create Threads in CGI?' There were all sorts of questions I had to answer and consider -- things I've never thought about! -- because the format of TV is so vastly different from prose."
After the DragonCon announcement, Stanford told Deadline, "The Witchlands features a world of magic and astonishing characters that our Creature Shop can sink its teeth into and bring to life in an exciting and fresh way. These books fulfill our desire to dive deep into a high fantasy world a la Lord of the Rings or Game of Thrones, where the women are the heroes and the world itself is seen through a feminine lens."
Want to know a little more about the first book in The Witchlands, TRUTHWITCH?
ABOUT THE BOOK: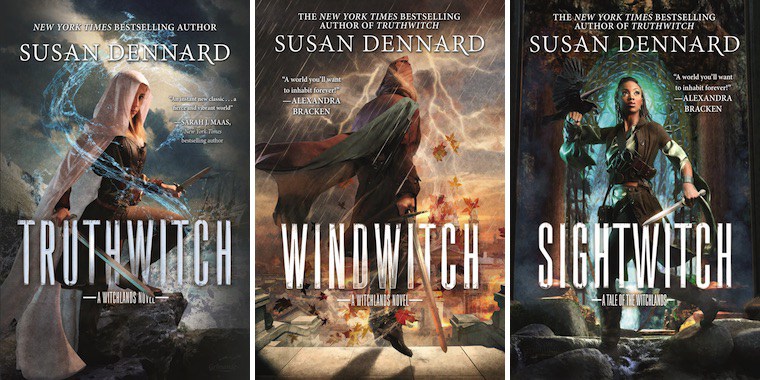 In a continent on the edge of war, two witches hold its fate in their hands.

Young witches Safiya and Iseult have a habit of finding trouble. After clashing with a powerful Guildmaster and his ruthless Bloodwitch bodyguard, the friends are forced to flee their home.

Safi must avoid capture at all costs as she's a rare Truthwitch, able to discern truth from lies. Many would kill for her magic, so Safi must keep it hidden - lest she be used in the struggle between empires. And Iseult's true powers are hidden even from herself.

In a chance encounter at Court, Safi meets Prince Merik and makes him a reluctant ally. However, his help may not slow down the Bloodwitch now hot on the girls' heels. All Safi and Iseult want is their freedom, but danger lies ahead. With war coming, treaties breaking and a magical contagion sweeping the land, the friends will have to fight emperors and mercenaries alike. For some will stop at nothing to get their hands on a Truthwitch.
The Witchlands series is published by Tor Books.
ABOUT SUSAN DENARD:
Susan Dennard has come a long way from small-town Georgia. With a masters degree in marine biology, she got to travel the world-six out of seven continents, to be exact (she'll get to Asia one of these days!)-before she settled down as a full-time novelist and writing instructor.

She is the author of the New York Times bestselling Truthwitch and Windwitch as well as the Something Strange & Deadly series. When not writing, she can be found slaying darkspawn on her Xbox or earning bruises at the dojo.
You can learn more about Susan on her website.