Brooklyn Theater Reviews
View the latest BroadwayWorld reviews of live + streaming theatre in Brooklyn.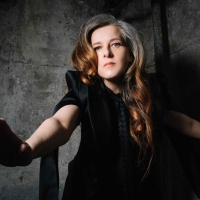 Review: Neko Case at Brooklyn Steel
by Daniel Nolen - September 09, 2022
What did our critic think of NEKO CASE AT BROOKLYN STEEL at Brooklyn Steel?...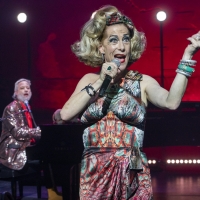 BWW Review: KIKI AND HERB SLEIGH at Harvey Theater At BAM Strong
by Cindy Sibilsky - December 02, 2021
The kooky Christmas show marks the pair's return to the boisterous characters, a boozy aging chanteuse, Kiki, and her loyal accompanist, Herb. In SLEIGH, traditions are turned upside down. Don't expect a Christmas revue. Many of the songs are Christmas-adjacent or Christmas-obscure, but they suit th...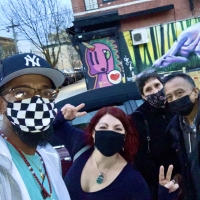 BWW Review: TAXILANDIA Takes a Ride Through Bushwick
by Cindy Sibilsky - April 19, 2021
In Taxilandia — a solo show that a maximum of three audience members at a time watch from the backseat of a cab — Modesto Flako Jimenez is the charismatic guide unveiling the hellish and heavenly aspects of Bushwick's past, present, and uncertain future....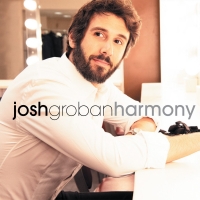 BWW Album Review: Josh Groban Performs in Near-Perfect HARMONY
by Amanda Prahl - March 22, 2021
The experience of listening to a Josh Groban album is not dissimilar to the experience of watching one of those classic '90s romantic comedies. There's a warmth and familiarity to both, a reassurance that what you're getting is heartfelt and genuine, even if it's not reinventing the wheel. That's ex...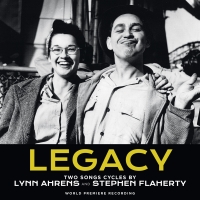 BWW Album Review: Ahrens & Flaherty's LEGACY Is a Truly Heartfelt Tribute
by Amanda Prahl - December 11, 2020
Bright spots in 2020 have been few and far between, but 'Legacy,' a previously-unreleased pair of song cycles from Lynn Ahrens and Stephen Flaherty, is definitely one of the year's unexpected highlights....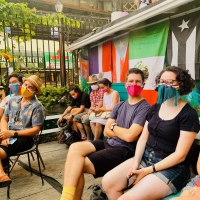 BWW Review: In QUINCE, Live Theatre Blooms at The People's Garden in Bushwick
by Cindy Sibilsky - August 23, 2020
Quince may not have been ground-breaking or earth-shattering, it was quirky, charming, celebratory, and delightful, filled with sincerity and warmth. The grassroots style and non-pretentious 'let's put on a show!' vibe was welcoming, refreshing, and well-suited to the surroundings. ...