Brooklyn Theater Reviews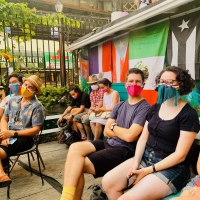 BWW Review: In QUINCE, Live Theatre Blooms at The People's Garden in Bushwick
by Cindy Sibilsky - August 23, 2020
Quince may not have been ground-breaking or earth-shattering, it was quirky, charming, celebratory, and delightful, filled with sincerity and warmth. The grassroots style and non-pretentious 'let's put on a show!' vibe was welcoming, refreshing, and well-suited to the surroundings. ...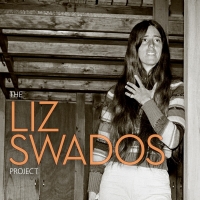 BWW Album Review: THE LIZ SWADOS PROJECT is an Emotionally Moving Tribute to this One of a Kind Visionary
by Courtney Savoia - June 15, 2020
The Liz Swados Project pays tribute to this unique and forward-thinking artist and showcases the voices of Broadway's elite including Sophia Anne Caruso; Ali Stroker; Starr Busby; Damon Daunno; and many more. Liz Swados' work in musical theatre focused on her passion around social justice -- explori...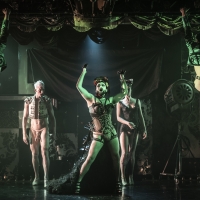 BWW Review: Company XIV's SEVEN SINS, A Lavish Feast Of Biblical Misbehaviors
by Michael Dale - March 12, 2020
As someone who has indulged in all the creations concocted by the genius director/choreographer Austin McCormick for his spectacular mix of performing artists, Company XIV, since the early years of this century when they displayed their talents in modestly-scaled productions on East 4th Street, this...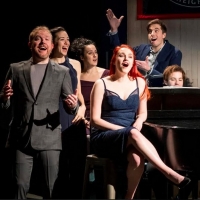 BWW Review: Brooklyn's Theater2020 Celebrates The Best Of The Boro And Stage With SONDHEIM ON SONDHEIM
by Kristen Morale - February 25, 2020
Theater 2020, Brooklyn Heights' only professional and award-winning theater company, presents the first NYC revival of the Sondheim/ Lapine musical Sondheim on Sondheim, a revue that brings many of this musical genius' works together to create quite a show in itself. With a magnificent cast and crew...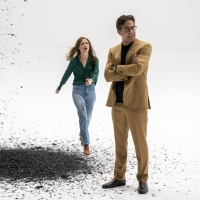 BWW Review: MEDEA for Modern Times Seeks to Shed Light on Dark Acts at Harvey Theater at BAM Strong
by Cindy Sibilsky - February 19, 2020
The astounding, unnerving and transfixing new production of Medea, set in present times and starring the real-life couple with a pair of boys of their own -- Bobby Cannavale and Rose Byrne -- written and directed by Simon Stone, now playing at Harvey Theater at BAM Strong on an extended run through ...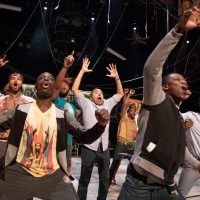 BWW Review: BARBER SHOP CHRONICLES Showcases Salons as a Beacon of Hope for Contemporary Black Men
by Cindy Sibilsky - December 09, 2019
Barber Shop Chronicles is a unifying, enriching, thought-provoking and captivating theatrical experience that solidifies Ellams' position as a griot worthy of upholding the rich African ancestry of storytelling traditions, and an exciting new poet and playwright making his mark on the world's stage ...