'The President's Own' US Marine Band Returns To Boston Symphony Hall For Free Concert Next Month
The performance is on Tuesday, October 18 at 7:30pm.
For the first time in five years, "The President's Own" United States Marine Band returns to the Northeast on tour, performing a free concert on Tuesday, October 18 at Symphony Hall in Boston. Organizers from Massachusetts Bay Council Navy League of the United States have helped bring the ensemble from the nation's capital to Boston for this community event.
The 2022 concert tour also marks the return of an American tradition which has been on hold for the past two years due to the global pandemic.
"We are incredibly excited to resume our national concert tour," Marine Band Director Col. Jason K. Fettig said. "Musicians of the band are more eager than ever to share their musical talents with audiences live, and in-person on this Northeast tour."
Fettig has programmed musical selections in the style of the band's 17th Director John Philip Sousa, who initiated the concert tour tradition in 1891. Concertgoers can expect a mix of works including traditional band repertoire, Sousa marches, contemporary compositions, vocal and instrumental solos and a patriotic salute to the Armed Forces.
"We have tremendously appreciative patrons who come to Marine Band concerts for all types of different experiences, so our programs are designed to include a great variety of music that mirrors the wonderful diversity in our national musical heritage," Fettig said.
Since Sousa was first granted permission to tour the country by President Benjamin Harrison in 1891, "The President's Own" United States Marine Band has delivered a White House experience from Washington, D.C., to the far-reaching corners of our nation, and these special concerts have been shared by generations of Americans.
By the end of this year's 29-day tour, the Marine Band will have covered more than 2,800 miles around the Northeast, performing in 27 different cities in 10 states, with concerts in Connecticut, Delaware, Maine, Massachusetts, New Hampshire, New Jersey, New York, Pennsylvania, Rhode Island and Vermont.
"The President's Own" United States Marine Band performs at Boston Symphony Hall Tuesday, October 18 at 7:30pm. Symphony Hall is located at 301 Massachusetts Ave., Boston. Free tickets are available online (limit 4 per request) at www.marineband.marines.mil/Tour. Seating is general admission and ticket holders must be seated by 7:15p.m.; remaining seats will be released to the standby line at that time.
The Marine Band is America's oldest continuously active professional musical organization. Founded in 1798, the band has performed for every U.S. President since John Adams. Known as "The President's Own" since the days of Thomas Jefferson, the Marine Band's mission is to provide music for the President of the United States and the Commandant of the Marine Corps.
More Hot Stories For You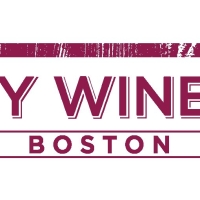 City Winery Boston Celebrating 5th Anniversary With Diverse Attractions In Coming Months

November 28, 2022

City Winery Boston, celebrating its 5th anniversary, announced a series of new shows over the next several months that showcase the diverse entertainment offerings at one of the city's premiere venues.
---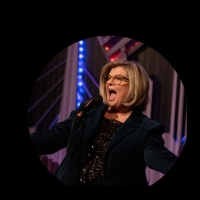 Kelly MacFarland, Carolyn Plummer and Kathe Farris Bring THREE FUNNY LADIES to Samuel Slater's Restaurant

November 28, 2022

Comedy returns to Samuel Slater's Restaurant in Webster, MA with Three Funny Ladies on Friday, December 16th. The show will feature Kelly MacFarland plus special guests Carolyn Plummer and Kathe Farris for a night of laughs. Doors open at 7:00 PM; show starts at 8:00 PM.
---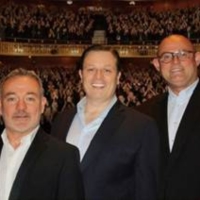 The Irish Tenors Perform at The Lowell Memorial Auditorium This Weekend

November 28, 2022

Lowell Management Group presents The Irish Tenors on Sunday, December 4th at 3pm as part of its Centennial Season.  The Irish Tenors have been touring together since 1998, with sold-out shows at Radio City Music Hall, Sydney Opera House, Carnegie Hall, The Hollywood Bowl, and major concert halls throughout the world.
---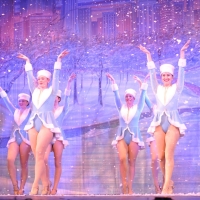 Reagle Music Theatre's CHRISTMASTIME Returns With Its Full Rendition

November 28, 2022

Reagle Music Theatre of Greater Boston will present CHRISTMASTIME this December for its 38th year. After being unable to produce live theater since 2020 due to Covid-19, RMT is re-opening its doors with its full rendition of the beloved Christmas extravaganza that will entertain children and adults of all ages.
---

Club Passim Celebrates The Holiday Season With World Class Artists, November 28- December 23

November 23, 2022

Harvard Square's Club Passim will celebrate the 2022 holiday season with a line-up of shows that offer a wide range of genres including bluegrass, folk, classic and celtic.
---