Mentalist Jon Stetson To Perform At Samuel Slater's Restaurant in February
The performance is on  on Saturday, February 25th, 2023.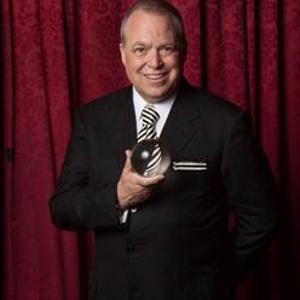 America's Master Mentalist, Jon Stetson is bringing his show to Samuel Slater's Restaurant in Webster, MA on Saturday, February 25th. Doors open at 6:30 PM; show starts at 7:30 PM. Tickets are on-sale now at www.samuelslaters.com.
John Stetson is the original inspiration for the TV Show "The Mentalist" on CBS. The Simon Baker character was based on him and he served as a consultant for the entire series run.
There is simply NO other audience interactive performer like Jon Stetson. Known across the globe as America's Master Mentalist, Jon knows what you're thinking. No, he really does! What is The Stetson Experience? A truly mind blowing, crowd-pleasing, audience interactive mix of magic, mind reading, and amazing mystery all packaged together and delivered by an engaging and very funny comedic personality.
Four US Presidents, The King of Sweden, Bob Kraft & the New England Patriots, Fortune 1000 organizations, associations and celebrity audiences have experienced Jon Stetson worldwide because NOBODY does what Jon Stetson does in quite the way that he does it. Stetson is a champion player of mind games. Jon began as a magician but moved beyond the traditional tricks and props of magic to explore the real mysteries of the human mind. Call him a "cognitionist." He observes people's patterns and steps inside their heads. He amazes them with information they didn't even know about themselves. He engages people in a psychic partnership that makes them the real stars of the show. Together, Jon and the audience do the impossible. The result is a new, powerful, provocative, and thrilling package of entertainment unlike anything they've ever experienced. Better still, it's funny. Jon's stand-up comedy covers a core of mystery in an uproarious wrapper of fun. This internationally acclaimed conjurer/comedian/cognitionist will make you laugh, make you think, make you feel like an awe-struck kid.
Samuel Slater's Restaurant at Indian Ranch offers a variety of events year round, along with seasonal concerts at Indian Ranch amphitheater, the Indian Princess paddlewheeler and Indian Ranch Campground. Upcoming events at Samuel Slater's include The Deloreans Valentine's Day Dance on February 11th, Comedy Night at Slater's with Steve Sweeney & Guests on February 17th, Music with Crossfire on March 11th, and St. Paddy's Day O'Stravaganza Comedy Night at Slater's on March 17th and Joanna The Psychic Medium on Friday, March 31st. More events will be announced soon.
Tickets for Jon Stetson: Psychic Mind-Blowing Comedy Show with America's Master Mentalist on Saturday, February 25th, 2023 are on-sale now at samuelslaters.com. Samuel Slater's Restaurant is located at 200 Gore Road in Webster, MA outside of Worcester and less than an hour's drive from Boston, Providence, Hartford and Springfield.