John McDaid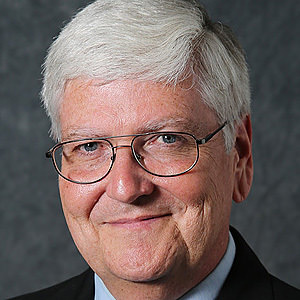 John G. McDaid is an award-winning science fiction writer and freelance journalist from Portsmouth, RI. He grew up in NYC, where visits to Broadway sparked a life-long love of theater. He worked both on-stage and off during college — including as tech director on a national tour — before moving into a career in corporate communications. A graduate of New School University, he did his doctoral work in media ecology at NYU and is an adjunct professor of communications at Roger Williams University. An MFA candidate in fiction at Salve Regina University, he sees as many shows as he can in Rhode Island -- and beyond.
MOST POPULAR ARTICLES
LAST 365 DAYS
BWW Review: YOU GOT OLDER shines at Wilbury Theatre Group

December 6, 2019

Playwright Clare Barron has a keen eye and a gift for seamlessly blending the mundane and the weird. The Wilbury Theatre Group's stellar production of her 2015 Obie-winning play 'You Got Older' powerfully captures Barron's charming oddball pathos.
---
BWW Review: Vivid, powerful HAMLET at Contemporary Theater Company

October 25, 2019

The Contemporary Theater Company has mounted a dazzling production of Shakespeare's tale of tragic retribution, with an outstanding cast, deft and innovative direction, and a stunning set. Get thee to Wakefield, and quickly, too, to see this brilliant show.
---
BWW Review: ESCAPE TO MARGARITAVILLE Offers Splashy, Frothy Fun in Tour Debut at Providence Performing Arts Center

October 4, 2019

Ignore the New York reviews. 'Escape to Margaritaville,' the Jimmy Buffett musical which opened its national tour at the Providence Performing Arts Center this week, is two hours of wry, high-energy fun. The music, of course, is a delight, but the book is also full of clever moments and the cast -- of mostly newcomers -- sparkle.
---
BWW Review: Vivid, stylish ONE FLEW OVER THE CUCKOO'S NEST at Spectrum Theatre Ensemble

August 24, 2019

The Spectrum Theatre Ensemble has mounted a vivid, stylish production of Dale Wasserman's play that captures the spirit of Ken Kesey's novel in a powerful evening of theater.
---
BWW Review: GYPSY at Contemporary Theater Company

April 26, 2019

There are few musicals with as prominent a place in the American theatrical canon as 'Gypsy'*. It's a big musical, meant for a proscenium stage, and while the Contemporary has mounted a creditable production, their attempt to fit it into a smaller theatre has not been entirely successful.
---
BWW Review: Gamm Theatre Delivers Powerful TRUE WEST

April 18, 2019

In the forty years since its debut, Sam Shepard's 'True West' has been lauded for its stark portrayal of the duality of the American soul. The Gamm Theatre has mounted a visually compelling production with penetrating performances that slice to the heart of Shepard's darkly comedic vision.
---
BWW Review: Down-to-earth OUR TOWN at Burbage Theatre Company

March 20, 2019

Thornton Wilder's 'Our Town' is a poignant snapshot of a bygone America, a keenly observed drama which retains its relevance 70 years after it debuted - and more than 100 years after it's set. For those who've never seen the show, the Burbage Theatre Company offers an introduction to this classic with a few standout touches.
---
BWW Review: Epic Theatre Company's twisty, fabulist LIZZIE BORDEN, LIZZIE BORDEN

March 9, 2019

Among the delights of postmodern theater are carefree mashups of reality and fiction, blurred genres, and coaxing new meaning out of old material. The Epic Theatre Company's 'Lizzie Borden, Lizzie Borden' gleefully takes an axe to history, and in the process creates an intriguing, engaging evening that cleverly remakes well-known myths.
---
BWW Review: OUT LOUD theatre offers edgy, gripping CREATION X

February 9, 2019

From the moment you enter the theater - through a narrow hallway lit an antiseptic white - you are plunged into an immersive and disorienting experience in OUT LOUD's new one-act, CREATION X. The one-hour show, an intense character study of a scientist and 'monster,' is by turns enigmatic, thought-provoking, and viscerally terrifying.
---
BWW Review: FUTURITY offers 'singular' experience at The Wilbury Theatre Group

December 11, 2018

If you took two plutonium hemispheres labeled 'American folk tradition' and 'cerebral poetry' and smashed them together in a critical mass, the musical 'Futurity' would be the resulting atomic explosion. The Wilbury Theatre Group in Providence has captured the chaotic energy of this show in a production that is uplifting, thought-provoking, and totally enjoyable.
---
BWW Review: Contemporary Theater Delivers Delightfully Fresh A CHRISTMAS CAROL

December 8, 2018

In the 175 years since Charles Dickens penned 'A Christmas Carol,' there have been countless productions, featuring everyone from Patrick Stewart to Mr. Magoo. The Contemporary Theater Company (CTC) of Wakefield, RI has managed a holiday miracle: a highly theatrical version, enjoyable by the whole family, which manages to be both warm and seasonal as well as sharp and intelligent.
---