John McDaid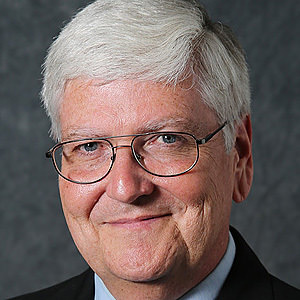 John G. McDaid is an award-winning science fiction writer and freelance journalist from Portsmouth, RI. He grew up in NYC, where visits to Broadway sparked a life-long love of theater. He worked both on-stage and off during college — including as tech director on a national tour — before moving into a career in corporate communications. A graduate of New School University with an MFA in fiction from Salve Regina Univeristy, he did doctoral work in media ecology at NYU and is an adjunct professor of communications at Roger Williams University. He sees as many shows as he can in Rhode Island -- and beyond.
MOST POPULAR ARTICLES
LAST 30 DAYS
LAST 365 DAYS
Feature: Contemporary Theatre Company Cuts Ribbon On New Space

July 28, 2022

Wakefield's Contemporary Theater Company held a grand opening July 28 for a new theatrical space overlooking the Saugatucket River. The half-million dollar facility connects wieth their outdoor performance patio and comprises a new rehearsal room/classroom, a new lobby, outdoor audience balconies, and enhancements to the patio space.
---
BWW Review: A MIDSUMMER NIGHT'S DREAM at The Gamm Theatre

May 17, 2022

Shakespeare warns early in the first act of Midsummer Night's Dream that 'the course of true love never did run smooth.' In that warning lies the comedic core of the show, and the Gamm Theatre delivers a visually stunning, delightfully playful production that fully captures the Bard's vision. It's a thoroughly enjoyable, punchy take on the classic.
---
BWW Review: THE SQUIRRELS at Burbage Theatre Company

April 24, 2022

A show where all the characters are squirrels? Yes. Playwright Robert Askins puts a warning in the mouth of the scientist who opens the show: 'Buckle up, you discerning patron of the arts.' And you should. Because this cleverly written, brilliantly acted, and flawlessly executed production takes audiences on quite a wild ride.
---
BWW Review: SUEÑO at Trinity Rep

April 14, 2022

The source material of Sueño may be 400 years old, but a brilliantly updated script, combined with the stunningly beautiful production currently onstage at Trinity Rep make this a fresh, relevant -- and darkly funny -- must-see experience.
---
BWW Review: AIN'T TOO PROUD at Providence Performing Arts Center

April 13, 2022

The music needs no introduction: all the hits that made The Temptations a household name are represented in this energetic and enjoyable national tour of 'Ain't Too Proud.' But what this jukebox musical adds is the story behind the songs, told with deft, impressionistic touches that will resonate long after you leave the theater.
---
BWW Review: ANTIGONX at Wilbury Theatre Group

April 3, 2022

Playwright Shey Rivera Ríos has vividly refreshed this work as a story for our time and AntigonX, at the Wilbury Theatre, is vibrant and visually stunning.
---
BWW Review: FINISHED WAITING by Bread And Puppet Theater tours Eastern US

March 24, 2022

It begins with a painted door labeled 'Here,' and a giant groaning ear spitting out the names of current conflict hotspots. For the next hour and a half, the iconic Bread and Puppet Theater combines spoken word, movement, music, banners -- and, of course, puppets -- in an evening of powerful, engaging, thought-provoking theater.
---
BWW Review: THE PROM sparkles at Providence Performing Arts Center

March 10, 2022

Down-on-their luck Broadway stars swoop down on an Indiana town to take up the cause of a high-school student who can't take her girlfriend to the prom. A promising premise, and this first national tour of the award-winning musical delivers all the laughs and spectacle with a knowing wink, while never losing sight of the poignant human story.
---
BWW Review: CONSTELLATIONS at Brown/Trinity MFA

March 6, 2022

The multiverse is everywhere now, replete with comic-book heroes and supervillain finger snaps, but in 2014, when British playwright Nick Payne wrote 'Constellations,' it was still pretty edgy. The Brown/Trinity MFA production captures the exciting energy of his vision with two fine performances and highly creative staging.
---
BWW Review: GEM OF THE OCEAN at Trinity Rep

March 4, 2022

Providence's Trinity Rep has come roaring back from a two-year pandemic hiatus with a stunning production of August Wilson's 'Gem of the Ocean.' Compelling performances from a cast that includes some of Rhode Island's finest actors at the top of their form make this the must-see theatrical event of the season.
---
BWW Review: A TREE FALLS IN BROOKLINE at The Community Players

February 19, 2022

If a tree falls in Brookline, does anybody laugh? That's the question asked by the world-premiere Community Players production of South County playwright David Christner's latest full-length comedy. Sadly, the answer on opening night was 'not very often.'
---
BWW Review: CONTEMPORARY THEATER WHIRLS MUSIC AND MAGIC INTO AN ENCHANTING 'TEMPEST'

October 18, 2021

The Contemporary Theater Company has crafted a compelling outdoor production that is visually stunning, packed with beautiful musical motifs, and full of powerful performances.
---
BWW Review: CONTEMPORARY THEATER COMPANY BRINGS 'BETHEL PARK FALLS' TO LIFE IN DELIGHTFUL OUTDOOR SETTING

August 9, 2021

The CTC delivers a perfect union of story and space in this finely polished 90-minutes of intersecting vignettes about an ill-fated park and the people who meet there.
---
BWW Review: YOU GOT OLDER shines at Wilbury Theatre Group

December 6, 2019

Playwright Clare Barron has a keen eye and a gift for seamlessly blending the mundane and the weird. The Wilbury Theatre Group's stellar production of her 2015 Obie-winning play 'You Got Older' powerfully captures Barron's charming oddball pathos.
---
BWW Review: Vivid, powerful HAMLET at Contemporary Theater Company

October 25, 2019

The Contemporary Theater Company has mounted a dazzling production of Shakespeare's tale of tragic retribution, with an outstanding cast, deft and innovative direction, and a stunning set. Get thee to Wakefield, and quickly, too, to see this brilliant show.
---
BWW Review: ESCAPE TO MARGARITAVILLE Offers Splashy, Frothy Fun in Tour Debut at Providence Performing Arts Center

October 4, 2019

Ignore the New York reviews. 'Escape to Margaritaville,' the Jimmy Buffett musical which opened its national tour at the Providence Performing Arts Center this week, is two hours of wry, high-energy fun. The music, of course, is a delight, but the book is also full of clever moments and the cast -- of mostly newcomers -- sparkle.
---
BWW Review: Vivid, stylish ONE FLEW OVER THE CUCKOO'S NEST at Spectrum Theatre Ensemble

August 24, 2019

The Spectrum Theatre Ensemble has mounted a vivid, stylish production of Dale Wasserman's play that captures the spirit of Ken Kesey's novel in a powerful evening of theater.
---
BWW Review: GYPSY at Contemporary Theater Company

April 26, 2019

There are few musicals with as prominent a place in the American theatrical canon as 'Gypsy'*. It's a big musical, meant for a proscenium stage, and while the Contemporary has mounted a creditable production, their attempt to fit it into a smaller theatre has not been entirely successful.
---
BWW Review: Gamm Theatre Delivers Powerful TRUE WEST

April 18, 2019

In the forty years since its debut, Sam Shepard's 'True West' has been lauded for its stark portrayal of the duality of the American soul. The Gamm Theatre has mounted a visually compelling production with penetrating performances that slice to the heart of Shepard's darkly comedic vision.
---
BWW Review: Down-to-earth OUR TOWN at Burbage Theatre Company

March 20, 2019

Thornton Wilder's 'Our Town' is a poignant snapshot of a bygone America, a keenly observed drama which retains its relevance 70 years after it debuted - and more than 100 years after it's set. For those who've never seen the show, the Burbage Theatre Company offers an introduction to this classic with a few standout touches.
---