Hannah Wing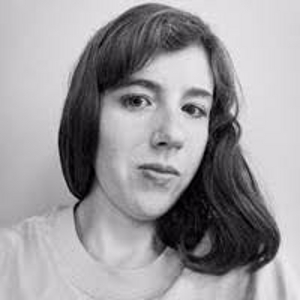 Hannah Wing has an extensive background in editing and publishing. She has held positions ranging from literary magazine editor to web content manager. She has always had a soft spot for theatre and is thrilled to be writing for BroadwayWorld.com as a Contributing Editor.
Review: THE BLUE MAN GROUP ON TOUR at The Kennedy Center

July 24, 2022

Whether you have seen The Blue Man Group before or are going for the first time, you don't want to miss out on this otherworldly experience. 
---
Review: Monumental Theatre Company's TICK, TICK...BOOM! at AINSLIE ARTS CENTER

July 14, 2022

Monumental Theatre Company's production of tick, tick...BOOM!, directed by Michael Windsor, honors Jonathan Larson's legacy and life with an intimate and moving performance by a talented cast.
---
BWW Review: INTO THE WOODS at Creative Cauldron

May 9, 2022

Creative Cauldron's production of Sondheim's Into the Woods, directed by Matt Conner with music direction by Elisa Rosman, concocts a magical musical within the constraints of a small theatre space. 
---
BWW Review: WHY I LIVE AT THE P.O., A New Opera by UrbanArias

May 2, 2022

A 70-minute opera is a challenge, especially as it is based on source material that is also short. UrbanArias' Why I Live at the P.O. isn't the full package, but it delivers with its lively cast.
---
BWW Review: RENT at The National Theatre

March 27, 2022

RENT's 25th Anniversary Farewell Tour, directed by Evan Ensign, is a reminder of the decades of love that this musical has brought to so many people, especially the LGBTQIA+ community.
---
BWW Review: FIDDLER ON THE ROOF at Capital One Hall

March 13, 2022

One cannot think about Fiddler on the Roof without the thought of tradition.
---
BWW Review: ONCE UPON A ONE MORE TIME at Shakespeare Theatre Company

December 19, 2021

The Princess of Pop meets fairytale princesses in the world premiere of Once Upon a One More Time, at Shakespeare Theatre Company's Sidney Harman Hall.
---
BWW Review: CELIA AND FIDEL at Arena Stage

October 16, 2021

Arena Stage's production of Celia and Fidel, directed by Molly Smith, is a fast-paced drama set within Cuban politics during Castro's dictatorship. 
---
BWW REVIEW: TONI STONE AT ARENA STAGE

September 12, 2021

Roundabout Theatre Company's production of Toni Stone at Arena Stage, directed by Pam MacKinnon, gives Toni (Santoya Fields) the power to tell her own story — the way she wants to tell it. 
---
BWW Review: FAIRY TALES IN THE SUN at Adventure Theatre MTC

July 15, 2021

Adventure Theatre MTC presents their first in-person show of the season, Fairy Tales in the Sun, directed by Stan Kang. The production features two one-act plays, The Future in the Flood, written by Lyra Yang, and From Cinders to Ella, written by Michelle Lynch.
---
BWW Review: TENDER AGE at Studio Theatre

July 5, 2021

Studio Theatre wraps up their 2020-2021 virtual season with George Brant's Tender Age, directed by Henry Godinez.
---
BWW Review: CHILDREN OF MEDEA at Constellation Theatre Company

April 19, 2021

Constellation Theatre's Children of Medea, written and performed by Sue Jin Song, and directed by Allison Arkell Stockman, transcends the usual humdrum of these stories into pure surreal art. 
---
HERE I AM: A Virtual Live Performance Produced by The Lab and GU Theater & Performance Studies

April 14, 2021

HERE I AM, produced by The Lab and GU Theater & Performance Studies, is a generational story on how slavery and racism impacted Short-Colomb's family, including her heavenly mothers.
---
BWW Review: Cenicienta: A Bilingual Cinderella Story at the Kennedy Center

March 14, 2021

Belinda lets her imagination take her away from her chores and into Cenicienta's world. With its playful puppetry and poetic spark, Cenicienta is a perfect play for young children. 
---
BWW Review: THE CATASTROPHIST at Round House Theatre and Marin Theatre Company

January 28, 2021

The Catastrophist, co-produced by Round House Theatre and Marin Theatre Company, and directed by Jasson Minadakis, is a surreal and emotional glimpse into Dr. Wolfe's passion of preventing catastrophe before it happens.
---
BWW Review: SLEEP DEPRIVATION CHAMBER at Round House Theatre

November 24, 2020

Round House Theatre's "Sleep Deprivation Chamber," directed by Raymond O. Campbell, is a tale of injustice, which echoes stories of police brutality in the news, wrapped in dreamy surrealism.
---
BWW Review: HE BROUGHT HER HEART BACK IN A BOX at Round House Theatre

November 17, 2020

Round House Theatre's production of "He Brought Her Heart Back in a Box" is a haunting portrait of segregated Georgia.
---
BWW Review: JOY! WITH MARIA SIMPKINS AND VATO TSIKURISHVILI at Synetic Theater

October 21, 2020

Synetic's JOY! is an exploratory theater experience, which blends intimate storytelling with audience interaction.
---
BWW Review: WILL ON THE HILL...OR WON'T THEY? at Shakespeare Theatre Company

September 15, 2020

Will on the Hill...or Wona??t They? is almost like attending a lecture on Shakespeare by multiple enthusiast professors, but it leaves the audience with a major case of a?oeZoom fatigue.a?? 
---
BWW Interview: Rebecca Wahls, Rebecca Ballinger of REBECCA AND BECCA IN SPACE

May 12, 2020

Movies and TV shows about space can be pretty serious, but DC area theatre artists Rebecca Wahls and Rebecca Ballinger (Becca) decided to take on the lighter side of space in their space-comedy web series, Rebecca and Becca in Space.
---