David Clarke - Page 3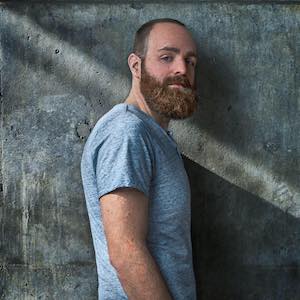 David Clarke has had a lifelong love and passion for the performing arts, and has been writing about theatre both locally and nationally for years. He joined BroadwayWorld.com running their Houston site in early 2012 and began writing as the site's official theatre recording critic in June of 2013.
MOST POPULAR ARTICLES
LAST 30 DAYS
LAST 365 DAYS
BWW Album Review: SHE IS RISEN: VOLUME ONE is a Must-Hear Artistic Communion

April 21, 2020

Earlier this month, Hedonist Records released SHE IS RISEN: VOLUME ONE, a concept EP of Andrew Lloyd Webber's JESUS CHRIST SUPERSTAR performed by an all female cast. The record, inspired by and featuring cast members of a 2017 concert at the Highline Ballroom, takes the cherished rock opera back to its 1970 concept album roots by letting listeners experience magnificent highlights from the score while envisioning an exhilarating new chapter for this triumphant piece of theater.
---
BWW Album Review: Lena Hall's THE VILLA SATORI is Perfectly Polished Yet Intensely Raw

April 15, 2020

As of April 14, 2020 data from Spotify indicated that listeners were turning to throwback hits during the era of quarantines and stay-at-home orders. For fans of music looking for something new that is also nostalgic, they need look no further than Lena Hall's lively new album, THE VILLA SATORI: GROWING UP HAIGHT ASHBURY, released by Hall on April 10, 2020.
---
BWW Album Review: THE PRINCE OF EGYPT (Original Cast Recording) Lacks Emotion

April 10, 2020

In 1998 Stephen Schwartz mesmerized audiences with his delightfully cinematic songs for Dreamworks' animated film The Prince of Egypt. Just in time for the 2020 Passover season, Ghostlight Records released THE PRINCE OF EGYPT (Original Cast Recording). Featuring the 2020 London Cast, this lushly recorded but surprisingly forgettable album includes five songs featured in the original film and a slew of new compositions.
---
BWW Album Review: RAGS PARKLAND SINGS THE SONGS OF THE FUTURE is Poignant, Captivating, and Deeply Satisfying

March 31, 2020

Forced indoors and relying on our memories of life before quarantine, the cast album for a musical about music recovered from memory data seems oddly apropos and strangely relatable. This is the moment where Broadway Records' RAGS PARKLAND SINGS THE SONGS OF THE FUTURE (Original Cast Recording) meets us. Highly intellectual and with a somewhat obscured concept in the album setting, this record is equal parts poignant and entertaining.
---
BWW Album Review: LOSING MY MIND: A SONDHEIM DISCO FEVER DREAM is Just What the Doctor Ordered

March 21, 2020

LOSING MY MIND: A SONDHEIM DISCO FEVER DREAM is more necessary today than could have ever predicted. Meant to be a celebration of Sondheim's 90th birthday, it's ebullient, mirror-ball infused joy is just what we all need to help us dance a little and get through this era of social distancing, self-containments, lockdowns, and quarantines.
---
BWW Album Review: Janet Dacal's MY STANDARDS Swings with Vivacious Life

February 21, 2020

With her debut solo album, MY STANDARDS, Janet Dacal perfectly marries her Cuban heritage with American standards. Carlos Josè Alvarez, as principal arranger (with additional arrangements by Alexis a?oePututia?? Arce, John Di Martino, Alberto Salas, and Ramón Stagnaro), brings a sublimely jazzy flair to these familiar songs and allows Dacal to breathe wonderous new life into each of them. If MY STANDARDS doesn't have you dancing as you listen to it, check your pulse.
---
BWW Interview: Joel Perez Talks Swinging New Musical BOB & CAROL & TED & ALICE

February 5, 2020

The New Group is taking audiences back to the swinging 60's with BOB & CAROL & TED & ALICE. The fascinating new piece has a lot to say about love, relationships, and - of course - sex. Following a recent performance, BroadwayWorld sat down with Joél Pérez, who plays Bob, to unpack the show and discover what's under the covers.
---
BWW Album Review: LITTLE SHOP OF HORRORS (The New Off-Broadway Cast Album) Delivers Everything Your Secret, Greasy Heart Desires

January 24, 2020

I have been a lifelong fan of LITTLE SHOP OF HORRORS. So, I approached Ghostlight Records' LITTLE SHOP OF HORRORS (The New Off-Broadway Cast Album) with equal amounts of excitement and trepidation. Would it live up to the joys of the distinctive treasures that are the Original Off-Broadway Cast Album, the Original Motion Picture Soundtrack, and the 2003 New Broadway Revival recordings? Luckily, it does. So, to quote Audrey II, a?oeGo git it!a??
---
52nd Street Project Celebrates Creativity of NYC Youth with ELEPHANT IN THE ROOM, PLAYS YOU CAN'T IGNORE

January 21, 2020

Founded in 1981, The 52nd Street Project has been inspiring the creativity in kids from Manhattan's Hell's Kitchen and helping them develop and take part in original pieces of theater with theater professionals that are then offered for free to the general public. Children enter the program around age ten and continue participating in it through their teens. Providing a safe environment for youths to experience accomplishment and collaboration, The Project generates an inclusive environment where their students not only belong, but one where their creative work is the driving force. Beyond the world of theater, the long-term mentoring relationships formed between Project staff and volunteers and their members expose the young minds to diverse art forms, including poetry, photography, theatrical design, dance, stage combat, and filmmaking.
---
BWW Interview: On Site Opera Talks Location Specific DAS BARBECÜ

January 17, 2020

Are you lamenting that you can't get more cornbread and chili while taking in a performance of Richard Rodgers and Oscar Hammerstein's OKLAHOMA? Well, On Site Opera's site specific production of the family friendly musical DAS BARBECÜ, written by Jim Luigs and featuring music by Scott Warrender, is just for you! The musical is for you if you're looking for a fun date night, a crash course in Wagner's The Ring Cycle performed in roughly two hours (and that includes intermission!), or just want an evening of hearty laughter with a side of delicious barbecue. Following a recent rehearsal, BroadwayWorld sat down with co-directors Eric Einhorn and Katherine M. Carter to get a peek at the funny bones behind the tantalizing, well-seasoned ribs at DAS BARBECÜ
---
BWW Album Review: JAGGED LITTLE PILL Scratches and Burns

December 6, 2019

So many of us remember exactly where we were when we first heard Alanis Morissette's Jagged Little Pill. I tapped into the excitement experienced by my ten-year-old self gleefully ripping the shrink wrap off and popping the CD into his portable Aiwa CD Player when downloading my review copy of JAGGED LITTLE PILL (Original Broadway Cast Recording). Sadly, I was met by streams of disappointment and infuriating rage listening to it.
---
BWW Album Review: Ghostlight Records and The Civilians Kick Off THE MICHAEL FRIEDMAN COLLECTION with Three Gems

November 20, 2019

Prolific theatrical songwriter Micheal Friedman died at age 41 from AIDS related complications in 2017, leaving many bereft as the theater community recognized his vibrant creativity was snuffed out too soon. To preserve his legacy and work, Ghostlight Records is partnering with The Civilians to record nine albums of Friedman's previously unrecorded music for THE MICHAEL FRIEDMAN COLLECTION. This past October, the first trio of albums was released.
---
BWW Review: DRUIDSHAKESPEARE: RICHARD III Beguiles and Seduces at Lincoln Center's White Light Festival

November 14, 2019

a?oeAnother ticket! Another ticket! My kingdom for another ticket!a?? one may be moved to exclaim as they depart Gerald W. Lynch Theater at John Jay College. The sleek and sexy production of DRUIDSHAKESPEARE: RICHARD III, despite being roughly 386 years old and drawing on Tudor propaganda, feels remarkably fresh.
---
BWW Review: Migguel Anggelo Enthralls with LATINXOXO at Joe's Pub

November 12, 2019

As an artist that is well established in the New York Cabaret scene, audiences know that a Migguel Anggelo performance is guaranteed to entertain and enthrall. With LATINXOXO, he captivates audiences while sharing his yearning for acceptance and love from his father, who died by electrocution while changing a lightbulb on his Venezuelan cattle ranch.
---
BWW Interview: Migguel Anggelo Talks LATINXOXO at Joe's Pub

October 2, 2019

Migguel Anggelo returns to Joe's Pub with a reworked presentation of LATINXOXO on October 15th, November 6, and November 7. Through the concert experience, Anggelo moves the audience through iconic pop hits, original compositions, and the Spanish boleros of his youth, to remind them that the greatest love of all is right there in the mirror. To get the inside scoop on LATINXOXO, I chatted with Anggelo about the show.
---
BWW Album Review: Ramin Karimloo's FROM NOW ON is a Love Letter to the Modern Musical Canon

August 12, 2019

Ramin Karimloo's FROM NOW ON is a gorgeous love letter to his a?oebroadgrassa?? music. The album is a collection of 12 songs that are sure to get toes tapping while listeners thrill at hearing Karimloo sing some of the best known hits from the contemporary musical repertoire.
---
BWW Album Review: TOOTSIE (Original Broadway Cast Recording) Wraps Transphobia in Sequins

July 26, 2019

TOOTSIE, a stage adaptation of the well-know 1982 Dustin Hoffman vehicle, missed its opportunity to engage in poignant conversations on gender, feminism, and trans identities. Instead, David Yazbek's lyrics and music stay stuck in the bygone era of the early 1980s, leaning heavily on the tired and inherently transphobic a?oeman in a dressa?? gag and a rather generic sounding Broadway score rooted firmly in the most rudimentary basics of musical writing.
---
BWW Album Review: BEETLEJUICE (Original Broadway Cast Recording) is a Rib-Tickling Treat

June 19, 2019

BEETLEJUICE is a giddily irreverent musical that has left audiences laughing themselves to death since it began its out-of-town tryouts in Washington, D.C. Currently playing Broadway's Winter Garden Theatre, this rib-tickling treat has recently released BEETLEJUICE (Original Broadway Cast Recording) through Ghostlight Records and Warner Records. The album captures the heart and humor of the production, sharing the giggles and laughs with a worldwide audience.
---
BWW Interview: Joe Chisholm Talks SAFEWORD

June 5, 2019

Exploring the depths of modern relationships is something that S. Asher Gelman is keen on doing in his works. On the heels of Off-Broadway's smash hit AFTERGLOW, which offered a view into the world of open relationships, the playwright's latest work - SAFEWORD - explores concepts of trust in relationships through the lens of BDSM. To get the inside scoop on the play, we sat down with Joe Chisholm.
---
BWW Album Review: Michelle Vezilj's 'Fire Goes to Die' is an Empowering Anthem

May 17, 2019

Michelle Vezilj is making a profound and timely statement with her latest single, 'Fire Goes to Die.' Inspired by the #MeToo movement and being a victim of sexual assault herself, Vezilj's empowering anthem touches on those pressing topics. Yet, in the same week as the governor of Alabama signed our nation's most restrictive anti-abortion bill into law, this tune's broader themes about emboldening oneself to take control of one's body couldn't feel more timely.
---
« prev  1  2  3  4  5  6 … 43  next »