BroadwayGirl NYC - Page 4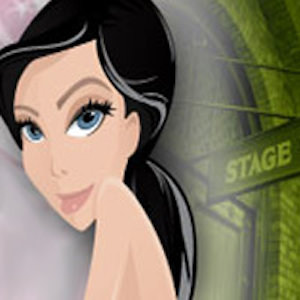 A passionate observer of all things theatrical, @<a href="Http://www.twitter.com/broadwaygirlnyc">BroadwayGirlNYC</a> via her <a href="http://www.broadwaygirlnyc.com/">blog</a> and on Twitter has helped to lead the way of interaction between fans, shows, industry insiders and performers in the brave new world of Showcial Networking. Her unique and positive take on Broadway has broken news, gossip and has helped to shine a light on the ever-growing presence of all things theatrical on Twitter and beyond to her thousands of followers. Along with constant updates, she also pioneered the extremely popular #SingleOnBway campaign which brought together theatre fans in a new and unique way, setting up 'blind dates' as part of a ticket giveaway.
MOST POPULAR ARTICLES
LAST 365 DAYS
BroadwayGirlNYC: #BwaySongMashup Contest

July 21, 2011

Do you ever hear a line in a Broadway show or song that reminds you of ANOTHER Broadway show or song? With thousands upon thousands of Broadway cast albums, there are many themes, lyrics and song titles that are reminiscent of each other. More and more, I'm finding myself drawn to them. I find myself amazed and amused by the similarities, and that is how the twitter hashtag #BwaySongMashup came to be.
---
BroadwayGirlNYC: Through the Eyes of a Child

July 14, 2011

If you've never been to the theatre with a kid or two, do it. There is little more wonderful in the world than watching a production through the wide eyes of a child.
---
BroadwayGirlNYC: Those Who Go Unseen

June 23, 2011

Theatre is a living art; cast & crew give it breath. We must give thanks to all who make our shows each night. Even those we do not see. xo This is the tweet I sent last night before bed, after spending several hours poring through news about a death at How to Succeed in Business. The New York Times reported that a stagehand died after taking an overdose of drugs. An aura of sadness wafted through the Broadway community, and as a result, I began to ponder -- and pray -- about all of the people behind the scenes.
---
LIVE BLOG: BroadwayGirlNYC on the 2011 Tony Awards!
June 12, 2011
---
BroadwayGirlNYC: The 2011 Tonys Drinking Game

June 9, 2011

Last year, the 2010 Tonys Drinking Game was a big success. This year, you guys contributed even more suggestions - each of which is funnier and more clever than the last! So finish up the preparations of your Tony Night Menu, and grab a bottle. It'?s time for?... The 2011 TONY AWARDS DRINKING GAME!!!
---
BroadwayGirlNYC: Meant to Be -- a Matinee story

June 2, 2011

It was a beautiful Wednesday afternoon in New York, and I was sitting at a small, iron table just south of the TKTS red steps in Times Square. Over my shoulder, the line grew for half-price tickets; I watched tourists gaze up at billboards that I imagined were larger than the buildings in many of their home towns. The sun -- after so many cold months in New York City -- felt incredible on my shoulders. And I smiled, knowing that it was matinee-day, and that I had more some thirty-odd Broadway shows within a five-block radius to choose from.
---
BroadwayGirlNYC: 2011 Tony Party: FOOD PEOPLE, aka How to Succeed in Dinner

May 27, 2011

The Tonys are less than three weeks away; have you started planning your bash yet? Every year, I throw a big party complete with themed food based around the titles of the nominated shows. I've been planning my menu since last July -- but in case you haven't gotten started yet, feel free to borrow from mine. Doesn't it sound delicious?
---
BroadwayGirlNYC: And the Winners Are...

May 19, 2011

Last week, I created my Tony Categories that SHOULD Exist and posted nominations in ten categories. You spent the week voting, and now it's time to announce the winners! Everyone who voted (and then tweeted me at @BroadwayGirlNYC) was entered to win a BroadwayGirlNYC Prize Pack. I've chosen that winner as well. And here they are...
---
BroadwayGirlNYC: Tony Categories that SHOULD exist!

May 12, 2011

It's Tony Awards Season again, and I've been pondering the things about theatre that I appreciate the most. Surely, score and libretto and scenery and (of course) acting. But what about the ensembles, the special effects, the fight scenes, and the on-stage chemistry of so many sexy couples? Sure, the Tonys can't cover EVERYTHING. But the shows deserve accolades for more than just the traditional Tony honors. So I present to you my 2011 Alternative Awards -- aka Tony categories that SHOULD exist -- for the 2010-11 Broadway Season.
---
BroadwayGirlNYC: The Normal Heart and BC/EFA

April 29, 2011

I entered the Golden Theatre in 2011 to see the revival of The Normal Heart on Broadway. But when the lights went down, it was 1982 and I was witnessing the start of the fight to eradicate the disease we now recognize as AIDS. The next morning the show was still with me; that made my next event all the more poignant: the annual BC/EFA Easter Bonnet Celebration, which celebrates six weeks of intense fundraising by the New York theatrical community, all of which goes to Broadway Cares/ Equity Fights AIDS.
---
BroadwayGirlNYC: Ilse, Phaedra, & the Girl Inside

April 21, 2011

I have been thinking about Ilse. Remember, the lonely artist girl from Spring Awakening, who was shut out by her family after fleeing from abuse? I think about her un-tied hair, the men's white workshirt she wore, her bare feet and the wildflowers she brought as peace offering to Moritz. I am haunted not only by the notion of the pain she must have endured upon realizing she had been disowned, but also by the physical image of this girl, a specter really, who has recently reentered my consciousness and made me ache like she is real.
---
BroadwayGirlNYC: Bring Betty White to Broadway!

April 7, 2011

She's one of the most beloved entertainers in the world. She's a legend of television, one of the funniest women of her generation, and is experiencing a renaissance of popularity like none the entertainment industry has ever seen. She has a hit sitcom, is featured in TV commercials, and recently hosted Saturday Night Live for the first time in her eight+ generation life. SO WHY HAS BETTY WHITE NEVER BEEN ON BROADWAY?
---
BroadwayGirlNYC: At This Theatre

March 31, 2011

This week, I had the pleasure of seeing Tom Stoppard's masterpiece, Arcadia, at the Ethel Barrymore Theatre. As the idea of time was deconstructed onstage, I began to think back to the other evenings I'd spent in this same place, and the other shows I'd seen here. My memories were vivid, and suddenly it was if I was watching not just Arcadia, but the other four Broadway shows I had previously seen performed on this stage, all entwined together and coexisting in a gorgeous and epic theatrical dance.
---
BroadwayGirlNYC: Here's to the Actors who Tweet

March 17, 2011

Twitter has provided the means for celebrities of all types to communicate with their fans in an intimate way -- one on one -- without needing to be face to face. It's wonderful how many of them have embraced the medium, and used it to let us into their worlds. It's even better when they reach out to thank us for our support, respond to questions, or engage in conversation. 140 characters at a time, I've developed a whole new set of online friends who are all on Broadway. The acknowledgement of us 'little people' makes me appreciate them in a bigger way, and makes me want to support them onstage in everything they do.
---
BroadwayGirlNYC: American Idol and Broadway

March 10, 2011

It's one of the most common rejections on American Idol: 'Sorry, but you're better suited for Broadway.' But as we've seen over the past ten years, American Idol and the Broadway stage are not mutually exclusive - not by a long shot! In fact, it's the opposite: every single season of the show has either borrowed talent from the New York theatre or created stars that have rocked musicals on Broadway and/or on national tours across the country.
---
BroadwayGirlNYC: Les Mis Memories

February 20, 2011

I am sure you've heard by now that BroadwayWorld is currently running a contest, asking readers to send in their first memories Les Miserables. I've been lucky enough to get a sneak peek at some of these touching stories. I have been so moved by these that I thought they must be shared! I've taken snippets from many of the entries, and edited them together into a chorus of recollections of this beautiful musical.
---
BroadwayGirlNYC: Chicago Fan Day a Huge Success

February 4, 2011

The occasion: FAN DAY on Broadway, on which the producers of Chicago gave away every single seat in the theatre for free. The idea was to reward those people who had supported the show throughout its 15 years, and to show them reciprocal appreciation. Not only was were the tickets free, but all of the fans in line got t-shirts to memorialize their attendance, along with plastic versions of the iconic Chicago bowler hats. Midtown was a sea of black and red, with strains of Kander & Ebb playing through multiple speakers and headphones, as excitement grew.
---
BroadwayGirlNYC: The Wing that Makes NY Theatre Fly

January 28, 2011

Today, I want to introduce you to an organization I've known about for years but didn't fully understand until I learned about it through -- what else -- Twitter. It's simultaneously one of the most visible theatrical organizations, and yet one whose scope is seldom fully grasped. I'm talking about the American Theatre Wing, best known as the creator and managing organization of the Tony Awards. But you may not know how much else they do for the theatrical arts, in New York and beyond.
---
BroadwayGirlNYC: Dramatically Changing Lives- Story Pirates

January 21, 2011

I've tweeted about them and I've sung their praises. Today, I dedicate my entire column to my favorite New York City theatre company! Believe it or not, it's not a Broadway- or an off-Broadway company. It's not even a group that uses the stage as their primary means of changing the world. No, this company uses the classroom - and the original ideas of kids - as the launching pad from which they dramatically affect lives. Ladies & Gentlemen... meet The Story Pirates!!
---
BroadwayGirlNYC: Existential Viewing

January 14, 2011

I had the most incredibly existential experience at the theatre last week - twice, in fact - when I saw parts one and two of the Signature Theatre's gorgeous staging of 'Angels in America'. It wasn't my own existence I was pondering; it was the existence of this play, this universe into which I became transported, and how I could view it as an inside and an outsider at exactly the same time.
---