BroadwayGirl NYC - Page 6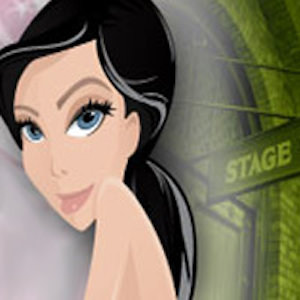 A passionate observer of all things theatrical, @<a href="Http://www.twitter.com/broadwaygirlnyc">BroadwayGirlNYC</a> via her <a href="http://www.broadwaygirlnyc.com/">blog</a> and on Twitter has helped to lead the way of interaction between fans, shows, industry insiders and performers in the brave new world of Showcial Networking. Her unique and positive take on Broadway has broken news, gossip and has helped to shine a light on the ever-growing presence of all things theatrical on Twitter and beyond to her thousands of followers. Along with constant updates, she also pioneered the extremely popular #SingleOnBway campaign which brought together theatre fans in a new and unique way, setting up 'blind dates' as part of a ticket giveaway.
MOST POPULAR ARTICLES
LAST 365 DAYS
BroadwayGirlNYC: Cheap Seats - HipTix!

July 8, 2010

This past Saturday I saw Everyday Rapture on Broadway, and brought my friend John who almost never goes to the theatre. It isn't that he doesn't enjoy it - in fact, he came out of the show this weekend raving. His excuse, like so many others, is that Broadway tickets just cost too much to rationalize.
---
BroadwayGirlNYC: Repeat Attenders - Fans Who Just Can't Get Enough

July 1, 2010

You know it when it hits you. That feeling in your gut that says, 'Seeing this show one time is NOT going to be enough!' Sometimes it happens during the curtain call. Sometimes it strikes during an 11:00 number or big finale. Other time it's obvious at intermission, or during the first act, or even when the orchestra strikes up the first notes of the overture. And for me, it's happened more than once that a show lodges itself in my heart before I even get to the theatre -- when the cast album precedes it, for example, and I know that I'm going to get stuck on the production like a schoolgirl with a crush on the captain of the football team.
---
BroadwayGirlNYC: Celebs on Broadway - my take

June 25, 2010

There has been a lot of discussion lately about the role of Hollywood actors on the Broadway stage, especially following the Tony Awards -- where bonafide A-List movie stars Catherine Zeta-Jones, Scarlett Johansson and Denzel Washinton all picked up acting awards. In all three categories (best leading actress in a musical, best featured actress in a play, best leading actor in a play), these Hollywood heavyweights beat out theatre actors who are arguably just as talented, if not as well known to the world outside New York.
---
2010 TONYs Live Blog!

June 13, 2010

@BroadwayGirlNYC is live blogging and tweeting all throughout the 2010 Tony Awards! To follow her along on Twitter, click here!
---
BroadwayGirlNYC: 2010 Tony Awards Drinking Game!

June 10, 2010

And since I've already told you about my favorite Tony tradition, provided for you my Tony Theme Party Menu, and offered up my 2010 Tony Award Predictions, there is only one thing left to prepare: The 2010 TONY AWARDS DRINKING GAME!!!
---
BroadwayGirlNYC: 2010 Tony Predictions

June 3, 2010

Well my lovelies, we are now only days away from the 2010 Tonys. As you know from reading my last few columns and my frequent excited tweets, the Awards have been on my mind for weeks. I'm getting exponentially more excited as the day grows closer; it seems like now is the time to post my analysis of the nominees - including my picks for who should, and who will, win big this year.
---
BroadwayGirlNYC: Jeans on Broadway?

May 27, 2010

This week, a bit of a scuffle broke out amongst Broadway fans on Twitter, when the question of wardrobe arose. No, this wasn't a discussion of costuming; it was the issue of appropriate dress for the audience when attending a Broadway show.
---
BroadwayGirlNYC: A View from The Fridge

May 20, 2010

It's go time, theatre fans! With less than a month till the Tony Awards, it's time to kick into high gear on planning your Tony Party. But guess what? This year I'm doing the heavy lifting for you. Consider this your Tony Party guide. I like to have a theme for my bash each year, and this time, I'm inviting you to share it. Borrow from it, adapt it, or just take it and tell your friends you thought it up yourself. Just get your oven preheated and your grocery shopping done, because the theme of this year's party is... A VIEW FROM THE FRIDGE: Food & Drinks Inspired by the Broadway Musicals and Plays of 2010!
---
BroadwayGirlNYC: Goodbye, I Love You - Closing Night

May 13, 2010

There is something special, sad and wonderful about attending a closing night on Broadway.
---
BroadwayGirlNYC: Tony Night with Grandma

May 6, 2010

When I was growing up, Tony Award Night meant two things: dreaming that someday I'd be a part of it all, and spending the night with my beloved grandmother.
---
BroadwayGirlNYC: Broadway Cares (and so do I)

April 29, 2010

In honor of the huge success of this week's Broadway Easter Bonnet Competition, I've decided to dedicate my column to Broadway Cares/ Equity Fights AIDS, the New York theatre community's premiere social service non-profit.
---
BroadwayGirlNYC: Broadway After Hours

April 22, 2010

Lately, my favorite part of Broadway has been the extras - the bonuses - what happens when the shows are dark.
---
BroadwayGirlNYC: Unpredictable Live Theatre

April 15, 2010

As I got myself together, wiped the sweat from my brow and calmed my breathing, I started to think about the nature of nervousness as it relates to live performance. I've even been known feel nervous in the audience of a show, on behalf of the performers! But while the idea of being on-stage makes me panic, the nerves in my stomach when I'm watching someone else perform are different; they manifest as excitement: the idea that I never know what's going to happen during the show.
---
Whipped Into Shape: @BroadwayGirlNYC's Broadway Workout Mix

April 8, 2010

Now that the sun is shining in Manhattan again, the idea of going for a run doesn't seem quite as daunting as it did when it involved trudging through 18 inches of snow or wearing a million layers. So, in honor of the newly agreeable weather, I've decided to share with you my Broadway showtunes workout mix. I listen to this when I'm jogging around Manhattan -- I particularly love the paths along the Hudson River. (Plenty of opportunities for Broadway sightings here, BTW; I've seen Cheyenne Jackson several times!)
---
BroadwayGirlNYC: Come on, Megan Mullally- Defend Yourself!

April 1, 2010

Dear Megan, Please release a statement to tell us your side of the story. Otherwise we're all just going to continue believing the worst… This is how I'd start an open letter to Megan Mullally, the actress who, according to all published reports, is to blame for the sudden cancellation of the Roundabout Theatre's Lips Together, Teeth Apart. To date, she hasn't made any comment about her sudden exodus.
---
Crazy for Broadway: The Birth of BroadwayGirlNYC

March 25, 2010

I'm twelve years old when Mom & Dad tell me we're going to New York. I've already got the theatre bug - they've been taking me to see touring productions since the days I'd fall asleep at their feet - and I'm beside myself. I've already memorized Les Miz and Phantom, and the idea of actually seeing Broadway blows my preteen mind. We're still two months away from the trip but I think of nothing else. The summer days go by slowly as I count down the minutes till we depart.
---
BroadwayGirlNYC: 'But He Doesn't Love Broadway!' - A Dating Dealbeaker?

March 18, 2010

Recently the lovely @Vyckster tweeted, "Daughter tried to show new boyfriend her Playbill collection. He declined. I see a doomed relationship in her future".
---
BWW Blog: Why hello there, BroadwayWorld

March 14, 2010

Why hello there, BroadwayWorld. Might I introduce myself? My name is BroadwayGirlNYC.
---