BroadwayGirl NYC - Page 2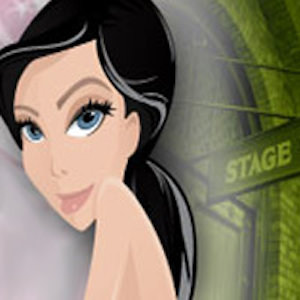 A passionate observer of all things theatrical, @<a href="Http://www.twitter.com/broadwaygirlnyc">BroadwayGirlNYC</a> via her <a href="http://www.broadwaygirlnyc.com/">blog</a> and on Twitter has helped to lead the way of interaction between fans, shows, industry insiders and performers in the brave new world of Showcial Networking. Her unique and positive take on Broadway has broken news, gossip and has helped to shine a light on the ever-growing presence of all things theatrical on Twitter and beyond to her thousands of followers. Along with constant updates, she also pioneered the extremely popular #SingleOnBway campaign which brought together theatre fans in a new and unique way, setting up 'blind dates' as part of a ticket giveaway.
MOST POPULAR ARTICLES
LAST 365 DAYS
BroadwayGirlNYC: The Performers

November 16, 2012

The Performers - starring Cheyenne Jackson, Henry Winkler, Alicia Silverstone, Ari Graynor, Daniel Breaker, and Jenni Barber - will close on Sunday night, November 18, after 23 previews and only seven regular performances. See this hilarious show, before it's too late.
---
BroadwayGirlNYC: The Ride

November 15, 2012

This weekend my friend Jill & I went on The Ride -- a big tour bus with seats facing sideways, and one giant window like an imax screen looking out on the city. This is not just a facts-and-snapshots experience. It's more like being inside a virtual reality version of midtown Manhattan... except there was nothing virtual about it! Let's call it enhanced reality -- an energetic, showbizzy, glitzier version of a bus-about-town, where instead of being observers, the riders become part of the city experience.
---
BroadwayGirlNYC: Entr'acte

October 27, 2012

Earlier this week I had my iPod on shuffle as I walked around the theatre district. Somewhere around 47th & Broadway, a beautiful instrumental track came on, which I didn't recognize for the first few bars. Then I heard a snippet of a song I knew... and then another... and I realized with a smile that it was the Entr'acte from Merrily We Roll Along. I enjoyed it so much I started scanning through my vast collection of songs for other Entr'actes. As soon as I got home, I too made a iTunes playlist of my favorites.
---
BroadwayGirlNYC: Comfort Albums

October 16, 2012

There are cast albums that we blast as we decorate for a party. There are those that are perfect for driving along an open highway with the top down. Certain albums make perfect workout soundtracks, or deliciously accompany us as we're getting ready for an exciting big date. There are those we love to sing along to, and share with our friends as we giggle at the lyrics. Then there are those, as Spring Awakening is for me, that are best enjoyed like a bubble bath: warm, slow, and solitary.
---
BroadwayGirlNYC: Spreading the love of #BwayFlea2012

September 23, 2012

I go to the Bway Flea every year; I love the piles of t-shirts and tote bags, the stacks of cast albums on both CD and LP, the buttons and keychains and stickers and promotional items. My favorite sources of treasure are the overflowing dollar boxes, ripe for rummaging through, which are full of countless fun little tchochkes and the occasional something-amazing that has slipped in either by accident or by someone who didn't know the difference. I'll keep a few things from today. But the vast majority of it, I'm sending away. I'm sending it, in fact, to YOU.
---
BroadwayGirlNYC: #BwayTears - Songs to Make you Cry

September 5, 2012

Sometimes, we just need to turn on the waterworks. Stressful day at work, fight with the boyfriend, missing a family that's far away… sucks. And tears help. Here is a list of the Broadway songs that bring on the tears. Use it to soothe yourself. Bathe in the sadness, the anger, the heartbreak, the loss. Make yourself a pot of tearwater tea. And when you're done, dab those eyes dry, and stand strong to face the world again.
---
BroadwayGirlNYC - Sing Out, Louise: Broadway Karaoke

August 16, 2012

What's better than grabbing a mic and having your moment in the spotlight?! Whether you're a seasoned pro, an amateur who knows her way around a microphone, or a fan who only sings in the shower… karaoke is a great way to feel the delicious heat of the spotlight and the cheers of an adoring crowd, without the pressure of forgetting lines. You may not be on Broadway, but singing a showtune to a prerecorded track in a dark bar will make you feel like a star.
---
BroadwayGirlNYC: Finding (Broadway) Treasure!

August 11, 2012

You should have heard me squeal when I saw the media shelves at Housing Works Thrift Shop on 9th Avenue today.
---
BroadwayGirlNYC: August Picks!

July 30, 2012

In New York City, we're fortunate enough to have access to a bevvy of theatre-related events -- many of which are free or low-cost -- to enjoy on the days we can't get to a show. Here are a few that I have hand-picked: the events about which I'm the most excited. These ones get the official BroadwayGirlNYC stamp of approval for the month of August.
---
BroadwayGirlNYC: Lullabies of Broadway

July 13, 2012

When a friend recently had a baby, I sent a basket that included baby gifts, and the Once CD. What I didn't expect is that the album was as much of a gift for baby as it was for Mom; it became a surefire way to get the baby to stop crying. Inspired, Auntie BroadwayGirl went to work creating what I hope becomes a playlist for the whole family, with an emphasis on those very tiny future members of the audience. They do call it 'The Lullabye of Broadway,' after all.
---
BroadwayGirlNYC: Theatre Blogs Rule!!!

June 22, 2012

Tweeting and writing about theatre has brought me back into the community I lost when I was an actor. The solitary act of tweeting became a means to connect with thousands of theatre-lovers like me. As my list of readers grew longer, I also sought out other voices sharing their words & thoughts with the digital world. It has been a delight to join a community, not unlike the casts I knew in my acting days, of passionate consumers of theatre. I want to thank every person who has shared their fervor by way of written word.
---
2012 Tonys - BwayGirl NYC's Live Tony Blog!

June 10, 2012

Welcome to the BroadwayGirlNYC 2012 Tony Awards LIVE BLOG!!
---
BroadwayGirlNYC: 2012 TONY AWARDS DRINKING GAME!

June 1, 2012

The Tony Awards Drinking Game has become a tradition, and this year it's going to be sloshier and more dizzying than ever before!! Choose your favorite Broadway-themed cocktail (or mocktail!) and make sure you have food in your belly; it's about to get tipsy in here. Let's all play… The 2012 TONY AWARDS DRINKING GAME!!!
---
BroadwayGirlNYC: Don't Dress for Dinner: A Punny Tony Awards Menu

May 25, 2012

It's Tony Awards time, and I've put together a menu based on this year's musical & play nominees. I include references to twenty different nominated shows. Can you recognize them all?
---
BroadwayGirlNYC: Assistant to a Broadway Star

May 17, 2012

Every person I know who is successful in the arts has something in common: they all worked for free, or very low pay, for a long time before hitting it big. This includes administrators, producers, stage managers, directors, and especially - especially! - actors. Show biz has lots to do with talent and lots to do with luck, but without preparation and knowledge of the business, talent & luck won't get anyone very far.
---
BroadwayGirlNYC: Best Nominee Reactions Ever

May 2, 2012

This week the 2012 Tony Awards Nominations were announced! I always get up early to watch the nominations on NY1; but my favorite part of the noms is the day after, when the nominees meet the press. Here are excerpts from my favorite nominee reactions in recent years.
---
BroadwayGirlNYC: Lady Gaga = Eva Peron?

April 18, 2012

Ever since I saw Evita on Broadway, my brain has been ticking, reminding me, almost begging me to further explore what first occurred to me in the Marquis Theatre: that there's a fascinating resemblance between the first lady of Argentina in the mid 1900s, and the first lady of pop music in the 21st century: Lady Gaga.
---
BroadwayGirlNYC: Broadway Workout Mix 2012

April 7, 2012

Spring is here which means it's time to break out the sundresses and swimsuits. Working off the winter 'padding' can be tough, so I've compiled a brand-new playlist to get your pumped up and ready to go, Broadway style. So tie on those running shoes...
---
BroadwayGirlNYC: #MyThreeShowtunes Finalists!!

March 22, 2012

If you're just joining the party, last week I invited readers to tweet Hey @BroadwayGirlNYC, give me #MyThreeShowtunes! I then sent each person three randomly selected showtunes (from a predetermined list). It became their task to write the book of original musical, using those three songs as the "cast album," and submit the final product to me. The results are brilliant!!
---
BroadwayGirlNYC: #MyThreeShowtunes Contest

March 16, 2012

Writers and creative thinkers, this contest is for you. I give you three showtunes; you connect the songs with an original story that incorporates all three into your very own mini-musical. One author will win the biggest Broadway prize pack I've ever given away!
---