ROMEO & JULIET Takes The Stage During The Month Of Love At Royal Botanic Gardens Victoria
Shakespeare's timeless tale of love at first sight will play under the stars from 10 February to 11 March 2023.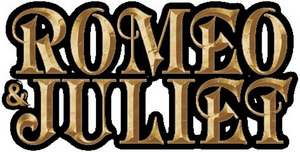 Australia's favourite outdoor theatre company, The Australian Shakespeare Company, is back to delight audiences with a twist on what is arguably Shakespeare's most famous play, Romeo and Juliet.
Starring Alison Whyte, Nicole Nabout and Wolfgang Reed, the stunning production will delight audiences with its combination of star-crossed lovers, comic relief, Bollywood inspiration and swashbuckling energy from 10 February to 11 March 2023.
Taking place under the stars on the outdoor stage at Melbourne's picturesque Royal Botanic Gardens, Romeo and Juliet is the perfect Valentine's Day activity for lovers, families and friends this summer.
Glenn Elston, Artistic Director at The Australian Shakespeare Company said, "Romeo and Juliet is a celebration of the joy of love, the power of family, the value of friends and the futility of hate. Our adaptation of Romeo and Juliet will melt the hardest heart and inspire the better part of human nature, and we can't wait to bring it to Melburnians during the month of love."
"Our exceptionally talented cast will leave you feeling moved and inspired," he added.
Audiences are encouraged to pack a picnic and pop the cork as the sun sets, before they sit back and enjoy the tale of two young lovers who risk everything to be together despite their feuding families. Catering is also available on-site before the show.
The Southern Cross Lawn - Royal Botanic Gardens Victoria, Melbourne Gardens 100 Birdwood Avenue, South Yarra, 3141
10 February to 11 March 2023
PRICES: $25 - $110
BOOKINGS: www.shakespeareaustralia.com.au | (03) 8676 7511 | Via Ticketmaster
Tickets can be purchased on site approx. 1 hour before show time, subject to availability. Running time: 2 hours 20 minutes (incl. 20 minute interval).
Don't miss your chance to see this classic love story come to life on stage. Tickets are available at shakespeareaustralia.com.au.