Review: RECKŌNING TE WAIATA PAIHERE WAIRUA -THE SOUNDS OF WOVEN SOULS at Melbourne Fringe Festival 2021
Aboriginal and Torres Strait Islander audiences are advised that this event may contain images, voices and videos of deceased Indigenous persons.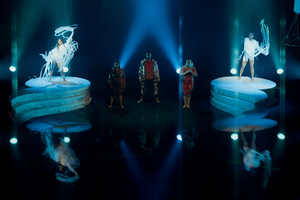 Broadwayworld acknowledges the Traditional Custodians of the lands on which we live, learn and work. We pay our respects to the Kulin Nation and all Aboriginal and Torres Strait Islander Elders past, present and future.
After winning four Melbourne Fringe Awards last year, including Best Emerging Indigenous Artist, RECKŌNING Te Waiata Paihere Wairua -The Sounds of Woven Souls is back at this year's Melbourne Fringe Festival, as part of the "Best of 2020". Despite being filmed nearly a year ago at Arts Centre Melbourne's Hamer Hall, RECKŌNING's message continues to remain fresh and impactful, challenging its virtual 2021 audience. Conceived and presented by Samuel Gaskin and Johnny Hamilton's BEAT Entertainment, RECKŌNING is a welcome fusion of Māori, Aboriginal and Torres Strait Islander cultures into the music and live performance sector, specifically by using multiple art-forms to explore both LGBTIQ and BIPOC stories.
Growing up in both New Zealand and Australia myself, I found RECKŌNING's incorporation of the Indigenous cultures from Aotearoa and Te Wh?"nua Moemoeā (Land of the Dreamtime) into pop, R&B and electronic music, thoroughly refreshing and insightful. At its core, RECKŌNING showcases and combines the stories of six distinctive and diverse artists: Samuel Gaskin, Candice Lorrae, Kristel Kickett, Piri Neho, Paula Barbee and Mahana Maihi-Taniora. Each artist brings new perspective through original songwriting that explores their individual and shared indigenous connections.
RECKŌNING centres around Samuel Gaskin's exploration of intergenerational and personal trauma as well his African, Māori, Welsh and English heritage. Other highlights also include the works of Melbourne based Pop/R&B duo, The Merindas, which feature Candice Lorrae, of Jawoyn and Thursday Islander heritage (born Darwin NT), and Nyoongar Ballardong Whadjuk woman Kristel Kickett (from Tammin WA). Their two songs "Drumfire" and "Sing Until Sunrise" were particularly strong, as was Lorrae's solo song "Home" which explored the removal of her great grandparents and all other children of the Stolen Generation from their families and country.
While the staging of RECKŌNING does not appear to always work, Johnny Hamilton and Weniki Hensch's set design, and the wearable art costume design of Johnny Hamilton and Asha Sym does help. The real joy however of RECKŌNING is its original music, blend of different art forms and authentic storytelling. The final title song "RECKŌNING" which features Samuel Gaskin, The Merindas and Paula Barbee was particularly strong and inspiring.
For more information on the music of RECKŌNING please visit www.reckoningsounds.com

Aboriginal and Torres Strait Islander audiences are advised that this event may contain images, voices and videos of deceased Indigenous persons.

RECKŌNING does also contain sustained bright lights, haze effects, moderate coarse language, sudden loud noises, potentially triggering content or themes, including Self Harm or Suicide, Sexual Assault or Abuse, Mental Health, Use of Replica Weapons, and therefore may be disturbing for some viewers

For help please contact Lifeline on 13 11 14 or beyondblue on 1300 224 636. If you or someone you care about is in crisis or at immediate risk, dial 000.
Josh has had a passion and love for the Arts ever since seeing his first musical The Secret Garden at age 5. Originally from New Zealand, Josh graduated from The McDonald College of Perfor... (read more about this author)
Review: JOSEPH AND THE AMAZING TECHNICOLOR DREAMCOAT at Regent Theatre

November 18, 2022

What did our critic think of JOSEPH AND THE AMAZING TECHNICOLOR DREAMCOAT at Regent Theatre?
---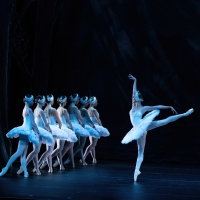 Review: THE UNITED UKRAINIAN BALLET - SWAN LAKE

October 23, 2022

What an absolute honour it was to watch The United Ukrainian Ballet's production of Swan Lake. The experience truly felt like a moment in history. This production of Swan Lake not only allows audiences to reconnect with a beloved ballet favourite, but to also see the story's themes through the lens of the current situation in Ukraine.
---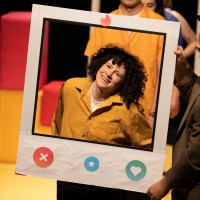 Review: YOU'RE A CATCH! WHY ARE YOU SINGLE? at Theatre Works

October 16, 2022

You're A Catch! Why Are You Single? Like me, you may have been asking yourself this question for quite some time. However, in this instance, I am not referring to my own disastrous love life, or even perhaps potential narcissistic personality traits. What I am referring to is a new 60-minute, one-act, song cycle written by Sarah Wynen, called You're A Catch! Why Are You Single? This laugh-out-loud show recently played at Theatre Works, as part of this year's Melbourne Fringe Festival.
---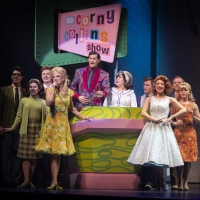 Review: HAIRSPRAY at Melbourne's Regent Theatre

August 18, 2022

Hey Melbourne, welcome to the 60's! It's time to put on your most colourful and crazily patterned outfit, tease your hair big, bold, and beautiful, and head on down to the Regent Theatre. Hairspray is back and this time it's the original Broadway version of the musical! Having grown up listening to the original Broadway cast album, it was a sheer delight for a theatre nerd like me to see the original version of Hairspray here in Australia. Seeing this production's opening night performance which coincided exactly 20 years from Hairspray's Broadway premiere was also a big fat cherry on the top! While some elements of the original version do now feel slightly dated and some of this production's casting choices don't always allow Hairspray's vibrant characters to shine as brightly as one would like, you can't deny that this show is just so much fun. From the moment the show opens with 'Good Morning Baltimore' to the standing ovation worthy finale of 'You Can't Stop The Beat', Hairspray will put a smile on your face and have you dancing in your seat.
---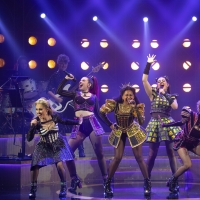 Review: SIX THE MUSICAL at Comedy Theatre

June 26, 2022

SIX the Musical is a must see this winter in Melbourne. Short and sweet at only 75-minutes long, SIX will have you jamming in your seat, while listening to the six wives of Henry VIII tell their side of the story, as a reimagined pop girl group!
---