Review: HARRY POTTER AND THE CURSED CHILD Bewitches Australian Audiences at Princess Theatre
Entering into the Princess Theatre for the fantasy filibuster that is Harry Potter and the Cursed Child, one should expect to be breathtakingly awestruck, emotionally moved and thoroughly charmed by the latest instalment in the fiction phenomenon created by J.K. Rowling that has defined a generation. Told in two parts written by Jack Thorne, the story of what became of the Boy Who Lived and his comrades cast quite a number of spells over its audiences, transporting many back to the wonder and excitement of their own childhoods whilst speaking incredibly poignantly about how far behind us those childhoods can feel.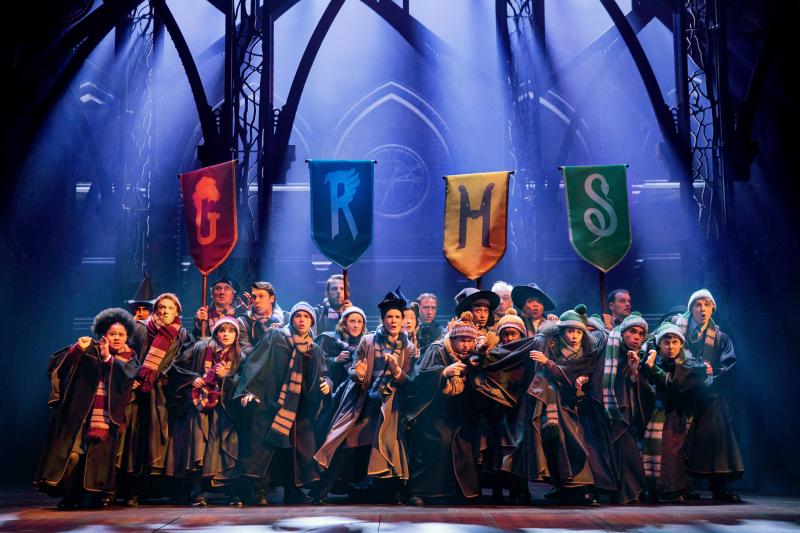 'Alohomora!'
Fortunately, those seeking spoilers have been able to acquire the script since 2017, but readers seeking to unlock the #KeeptheSecrets ethos surrounding this sensational production will find the spell used by Hermione in the third-floor corridor has no power here, nor does any amount of Veritaserum. Suffice to say that this story follows Harry Potter (Gareth Reeves) as he faces his greatest enemy - himself - in a challenge far more cataclysmic than chambers, tournaments or dark wizards: parenting. We adventure with familiar friends, including Ron (Gyton Grantley), Hermione (Paula Arundell), Ginny (Lucy Goleby) and Draco (Tom Wren), while we follow the mayhem of their progeny, chiefly the Potters' son, Albus (Sean Rees-Wemyss), and the Malfoy heir, Scorpius (William McKenna) as they attempt to write a wrong from the time of their parents' adventures by going back in time - what could go wrong? Audiences are treated to revisiting familiar plotlines while seeing a whole new side to the characters they love most. It is absolutely a worthwhile and powerful contribution to the Potter universe.
To break the story into two parts is a bold decision, and one that has caused several Potheads to baulk at the ticket price. What this review will say honestly is that Part One is unquestionably essential viewing as a piece of theatre with arguably the most technically brilliant stagecraft on offer in Australia. Part Two eases viewers off a thrilling cliff-hanger and gives generously to the dynamics of the relationships, but much like the franchise's films, serves more to execute a known ending rather than introduce anything new to outdo the earlier instalments. Although staying true to Rowling's style of storytelling, the final scenes might prove muddying and forced for those who prefer the limitlessness of the imagination, such as what Rowling inspired in so many who observed as the franchise grew was much less left to mystery.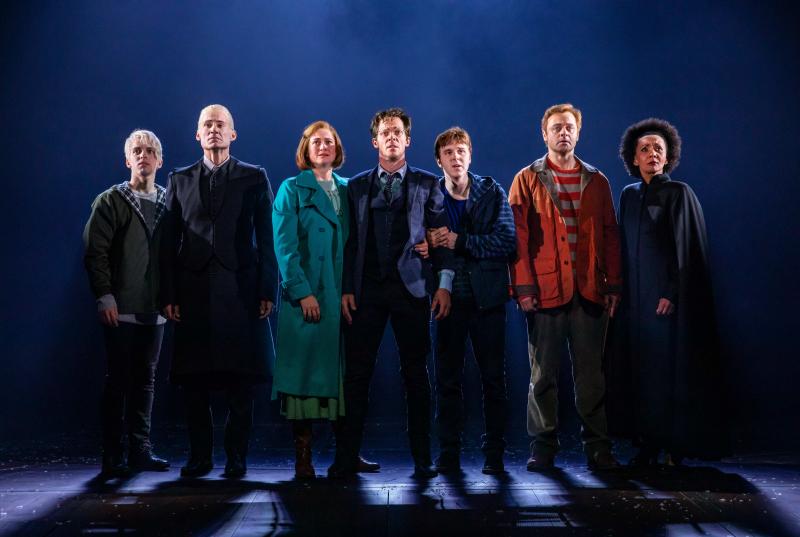 'Incendio!'
What really sets this show on fire is its superb cast, and one can imagine producers had the pick of all Australian and overseas talent, which makes it truly uplifting to see that for so many performers, Cursed Child is their professional debut. The first man to step on stage is Soren Jensen, who carries with him all the magnificence and intrigue to set the tone for a thrilling and unpredictable ride. Gareth Reeves as the famous Potter does an admirable job playing a hero we all understand has formidable flaws and traumas to overcome in his efforts to become as great a father as he is a legend. Paula Arundell brings the brilliance we all have come to look to Hermione for, but also is spectacular in moments of humanity and ambition. The potency of their roles asks Gyton Grantley to carry a great deal of the humour, which he does with humility and memorability.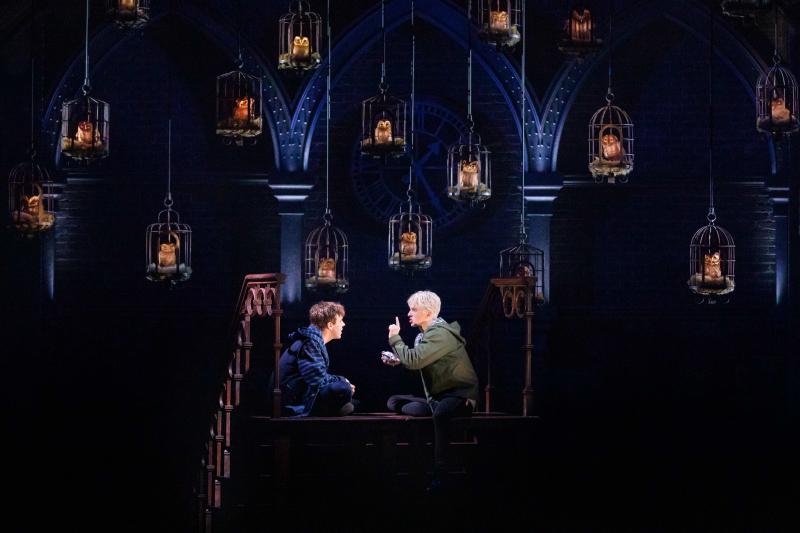 It is clear producers have designs on Albus and Scorpius becoming as iconic a theatrical duo as not seen since Book of Mormon, and with Sean Rees-Wemyss and William McKenna, they've struck absolute gold Galleons to that effect. The two actors steal the show as much for comedy, as for drama, as for the kinds of role models young men should look to as hard-working, heartfelt, sometimes hurtful but ultimately strong friends. McKenna's comedic timing and clowning around paired with his believable portrayal of pain and shame make him the standout performer. Rees-Wemyss has cracked the truth of his character and does an uncanny job of playing to the perils of being a Potter, while also clarifying the intricacies of exploring one's own personhood. Gillian Cosgriff's turn as Moaning Myrtle is worth the ticket price alone, she is that good. Manali Datar is a delight to watch as the daughter of Ron and Hermione. Madeleine Jones is similarly a breath of fresh air and a cunning performer who does their duty to the narrative excellently as Delphi Diggory. Thom Wren's redeeming of Draco Malfoy is a joy and intrigue to be part of, but it's Lucy Goleby who transforms her character the most from how we remember it in the books and films, and in her incredible hands Ginny Weasley becomes powerful and frank and passionate and ultimately puts all the pieces together. Every time Goleby steps on stage the energy elevates tenfold.
'Wingardium Leviosa!'
Speaking of elevating, while the performers make for a rich and detailed story that does stand strong on its own, the magic of the staging is what sets this story soaring. Christine Jones' sets dance with Jamie Harrison's illusions and magic effects - supported by Chris Fisher and Adam Mada - that set the audience alight with storms of applause throughout the entire production. People scratching their heads as they read the published script as to how certain magical effects could be brought to the stage are in for a trolley-full of visual treats! The stage action is further beautified by moments of movement and music by Steven Hoggett (not since Moulin Rouge have flourishing fabrics been so effectively executed) and Imogen Heap (the sonic love-child of Enya and Danny Elfman), with support from Tom Hodgson and Martin Lowe respectively. Under the incredible skill of these artists, we are teleported seamlessly between Hogwarts, Godric's Hollow, the Potter house, the Forbidden Forest, the Ministry of Magic and more! The transformation of Princess Theatre into the home of this production is nothing short of magical in itself - but you'll need that golden snitch - I mean ticket! - to find out!
'Stupefy!'
A trip backward and forward in time to familiar faces and new adventures in the world of witchcraft and wizardry, Harry Potter and the Cursed Child is an unmissable experience for Potter fans. Those who never got into the books or films will still find something heart-warming and jaw-dropping, so score your Part One ticket for the wow factor and see where your curiosity and childlike sense of imagination takes you.
Tickets and further information here.
Images by Matt Murphy.