Review: THE SANTALAND DIARIES at Zach Scott Theatre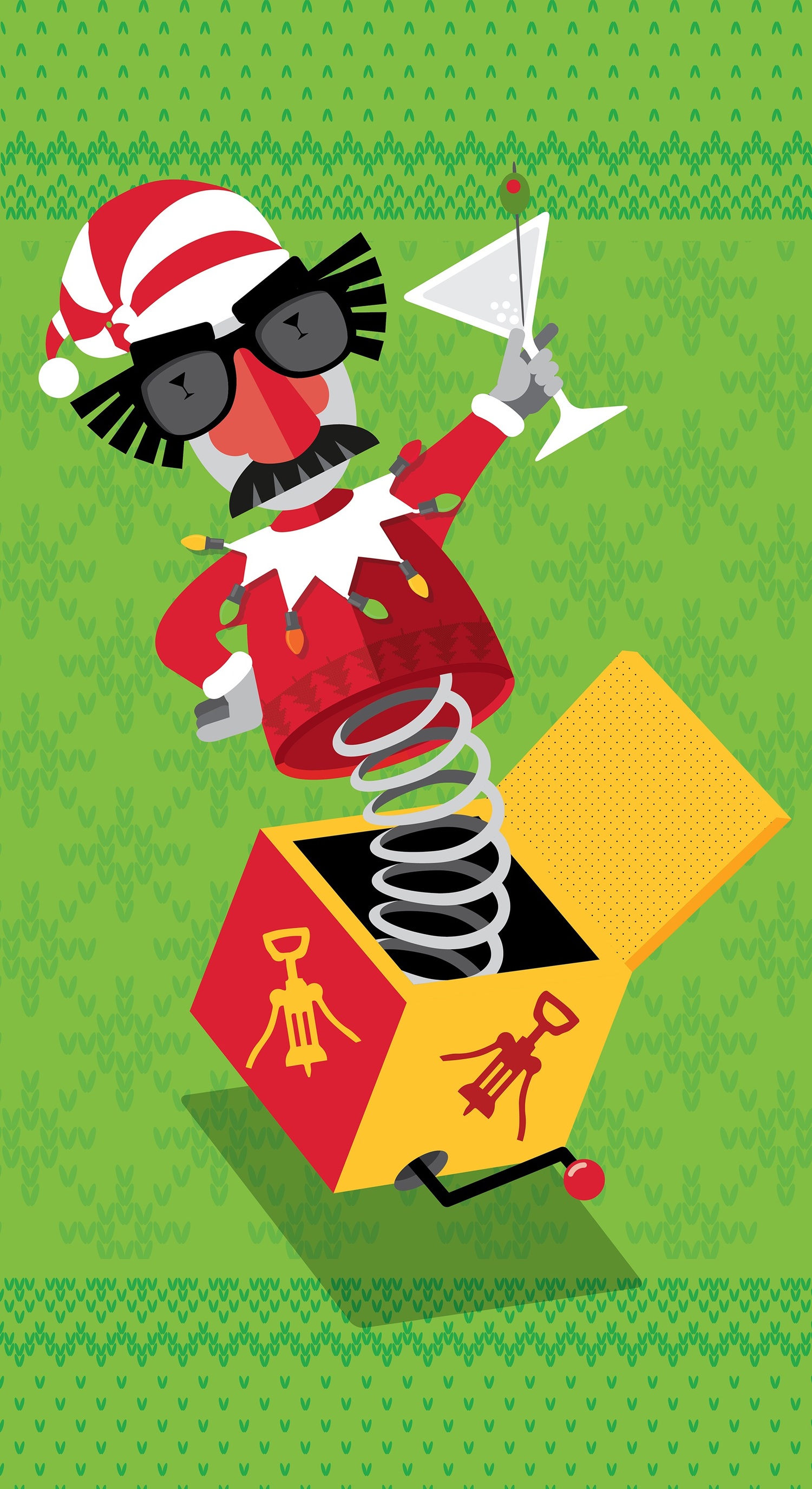 I was eager to finally experience The Santaland Diaries this year at Zach Theatre's intimate Whisenhunt Theatre, a perfect venue for this classic one-man show. I had heard David Sedaris deliver the story on NPR and I've read it a time or two over the years, but somehow never caught a production until this past Saturday night.
I have attended a performance at The Whisenhunt Theatre and knew it would be a perfect space for this production. Theatre-in-the-round is a favorite of mine with the endless advantages it provides.
Based on an essay from the early 1990s, The Santaland Diaries was adapted for the stage by Joe Mantello and premiered in 1996. The play is an autobiographical account of Sedaris' experiences as a Christmas Elf at Macy's department store in New York. For those of you who may be unfamiliar with his work, David Sedaris was a self-described "slacker" before that term was in the vernacular. Sedaris was an unskilled working guy struggling to make it while unwittingly gaining the life experiences he needed to in turn write about. This story is one of his more memorable and beloved "diaries".
Director Nat Miller makes great use of the performance space that is filled with a gorgeous set from designer J. Aaron Bell. Costumes by Blair Hurry, Cheri Prough Devol's lighting design and sound design from K. Eliot Haynes all serve well as extensions of the central character, "Crumpet", beautifully brought to life by performing artist J. Robert Moore.
Moore takes us along on his adventures in Santaland and his interactions with dozens of unseen characters - children, parents, fellow elves and various store Santas. Moore manages to keep the audience engaged with no dip in energy, and this show does require a super-human level of energy. Moore delivers every moment with gusto and interjects the role with his own personal flair and perfect comic timing.
I believe this will be our favorite holiday experience this year. All the ingredients needed are here for a delightful holiday evening in Austin. I highly recommend The Santaland Diaries. Tickets are available at: https://tickets.zachtheatre.org/single/EventListing.aspx and runs through December 30th.