BWW Review: THE LITTLE MERMAID at Emily Ann Theatre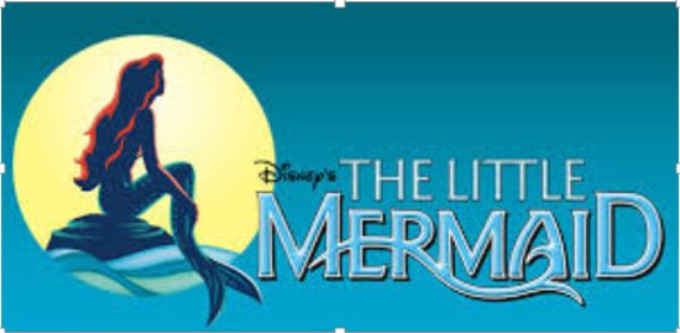 I specifically asked to see this show for three reasons. One - until last night I had never seen The Little Mermaid. (GASP!) There, I said it. Doubly strange perhaps since I actually know Jodi Benson, original star of the Disney classic. Two - I wanted to see the incredible Emily Ann Theatre & Gardens. What a gorgeous venue! This compound is an artist's dream and Wimberley is fortunate to be home to this gem. And three - I wanted to see what magic director Bridget Farias Gates would bring to this production. Gates, a Best Director winner (Broadway World Austin) enjoys an impeccable reputation as one of Austin's most beloved and respected artists - no small feat in a city teeming with talent. As expected, Gates delivered a powerful production with a cast and crew more than ready to wow the audience. The Emily Ann Theatre is very blessed to have Gates as their artistic director.
This production is pretty tight. The energy never faltered, and the artists were absolutely prepared. There is no dead weight in this show. These troupers were ready to perform and the audience was enthralled.
This is a story about Ariel, a young mermaid content with her beautiful life under the sea. Ariel finds herself intrigued with "the others" who dwell on dry land. She innocently dreams of what it must be like to experience that other world so different from her own. Ariel's dreams worry her father, amuse her sisters, and simply baffle her best friends. Why on earth would anyone ever want to venture away from such a beautiful, ancient and enchanting world? Conflict arrives when those who do not have Ariel's best interests at heart seize an opportunity to exploit her dreams as a means to their own ends.
Bergyn Collie is a wonderful Ariel, and her voice is a lovely instrument, just right for this score. Nate Nelson is a dashing Prince Eric and Tinsley Collins is simply delightful as Ariel's BFF, Flounder. Collins' costume is replete with a hover board. That's right - she performs an entire musical on a hover board, very impressive.
Ariel's other closest friends are a know-it-all seagull, Sebastian, and a worrisome Jamaican crab, Scuttle, both hammed-up-to-perfection by character actors Michelle Pesina and Melissa May Moncus, respectively. Rebecca Smootz takes a star turn as Ariel's Aunt Ursula and seems to relish her role as the iconic evil villainess bent on getting even with her brother, Triton, played by the wonderful Tommie Jackson.
The sets and costumes are beautifully rendered with loads of color and detail and the performers make good use of the tools they are given. There were a few technical issues as expected in live theatre, which is of course why we love the theatre - anything can happen. All in all, this is a good, solid show and perfect for the whole family. I give it four fins up!
Related Articles View More Austin

Stories

Shows