Austin Gay Men's Chorus Presents Legacy Rising: An AGMC Benefit Event
The performance is on   October 22, Saturday, at 7 p.m. 
The Austin Gay Men's Chorus will take the stage for Legacy Rising: An AGMC Benefit Event on Saturday, Oct. 22 at 7 p.m. at the First Unitarian Universalist Church of Austin, 4700 Grover St. Tickets are available here.
Legacy Rising is the organization's first benefit event since before the COVID-19 pandemic and promises to be an intimate evening of food, drinks and artistry. The benefit will feature a variety of performances that honor the chorus' mission of "raising voices in song to change minds, transform lives and build community," with several songs dedicated to each of these three mission tenets. The two sets will include an array of performers including solos, duets, Take Note! and the chorus itself. Event supporters can expect to hear chorus favorites including "Born This Way," "One Voice," and "Family."
"Legacy Rising will invite patrons to a more intimate setting where they will get to know the AGMC Family," said AGMC Artistic Director Daniel Arredondo. "It will give supporters and donors a look at who we are and our role in the larger Austin community."
Designed to raise funds for equipment, licensing and continued financial stability, this event welcomes sponsors and donors with a variety of benefits, including supporting the longest-standing LGBTQ vocal performance organization in Central Texas. "This concert will help us broaden our reach and champion voices that may otherwise go unheard," Arredondo said.
"AGMC continues to rise and meet the challenges that have faced our organization through the pandemic," said Chorus President Glen Langford. "With Legacy Rising, we will be celebrating new relationships and partnerships that will secure our place on the Austin cultural stage."
Austin Gay Men's Chorus: Initially named the Capital City Men's Chorus, the Austin Gay Men's Chorus was inspired by a 1989 visit to Austin by The Names Project. Since then, the chorus has grown significantly from an initial 16 members. Raising their voices in song to change minds, transform lives, and build community, the chorus has performed at Carnegie Hall as well as in Houston, Fort Worth, Denver and Montreal as well as several venues in Austin. Guest artists include Tony-nominated composer Andrew Lippa, Broadway star Nick Rodriquez, Grammy-nominated mezzo-soprano Rose Taylor, Austin's cabaret legend Karen Kuykendall, members of the Austin Lyric Opera, the Austin Civic Orchestra and others. The chorus has recorded and released three CDs, performed several times on television and has provided music for such diverse events as the inauguration of Governor Ann Richards, comedienne Margaret Cho's "Cho Dependent" show, Round Rock Express baseball games, and the Geek Bowl Trivia contest. In 2019, the chorus name was changed to the Austin Gay Men's Chorus to reflect the pride of its members. Currently helmed by Artistic Director Dr. Daniel Arredondo, the Austin Gay Men's Chorus is the longest operating men's chorus in Central Texas.
More Hot Stories For You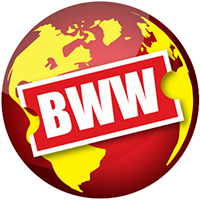 Hill Country Community Theatre To Present A TUNA CHRISTMAS This Holiday Season

November 23, 2022

Hill Country Community Theatre present A TUNA CHRISTMAS to ring in the holiday season!
---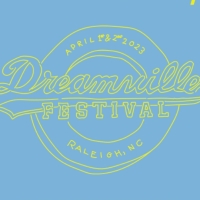 DREAMVILLE Festival Announces 2023 Ticket Presale, Begins This Friday

November 14, 2022

One of the world's largest superstars, J. Cole, and his Dreamville team have announced that the early-bird ticket sale for Dreamville Festival 2023 will officially begin later this week.
---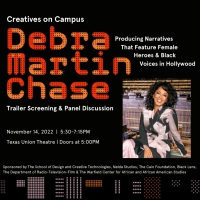 Tony Award-Winning Producer Debra Martin Chase to Speak at UT Austin Next Week

November 12, 2022

Tony Award-winning, Emmy nominated and Peabody Award-winning film, television and Broadway producer Debra Martin Chase (Cinderella, The Princess Diaries, The Sisterhood of the Traveling Pants, The Cheetah Girls, The Equalizer TV series and many more) will return to The University of Texas at Austin on Monday, Nov. 14, 2022 to discuss her work producing blockbuster projects featuring women and Black voices for TV and movie audiences.
---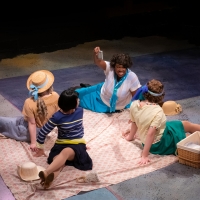 Photos: First Look at THESE SHINING LIVES at Mary Moody Northen Theatre

November 12, 2022

The Mary Moody Northen Theatre has released production photos for These Shining Lives by Melanie Marnich, running through November 20, 2022. These Shining Lives chronicles the strength and determination of a group of women working for the Radium Dial Company. Check out the photos below!
---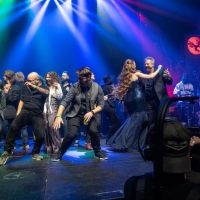 Black Fret Announces The Return Of The Black Fret Ball

November 11, 2022

Black Fret has announced a season of giving, presenting the return of the in-person 2022 Black Fret Ball, taking place Saturday, Dec. 3, 2022 at ACL Live at the Moody Theater, as well as working with Hopdoddy Burger Bar on "Tuned In," a campaign where artists will receive grants as per the results of fan voting.
---