How I Became a Pirate at Elm Street Cultural Arts Village
Dates

6/9/2021 - 6/23/2021

Theatre


8534 Main Street
Woodstock,GA 30188
Twitter Facebook Instagram

Tickets Info

$13.50-$16
Phone: (678) 494-4251




Sail off on a fantastic musical excursion when a band of comical pirates lands at North Beach looking for an expert digger to join their crew. Braid Beard and his mates enlist young Jeremy Jacob as they look for the perfect spot to bury their treasure. Jeremy finds that adventuring can be lots of fun, but also learns that love and home are treasures you cant find on any map!
Ages
: Recommended for all audiences
News About How I Became a Pirate at Elm Street Cultural Arts Village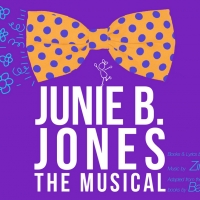 Elm Street Cultural Arts Village Announces 2020/2021 Theatre Season With SISTER ACT and More
April 23, 2020
August 7th, 2020 kicks off Elm Street Cultural Arts Village's bold new season for 2020 and 2021 - A Season of Character. Associate Artistic Director Siobhan Brumbelow discusses how the productions reflect the season theme: a?oeCharacter is a reflection of who we are, both individually and demonstratively.