Atlanta Science Festival And Out Of Hand Present 2100: A CLIMATE ODYSSEY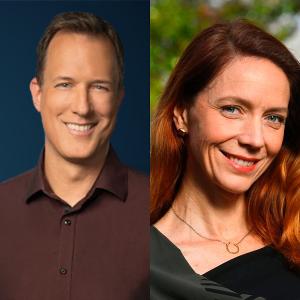 Out of Hand Theater and the Atlanta Science Festival have partnered with The Weather Channel and the National Weather Service to present 2100: A Climate Odyssey. Kicking off this year's Science Festival, Climate Odyssey is an interactive exploration of how climate change could shape our city over the next 80 years. The event is appropriate for ages ten and up and will be hosted at Georgia Tech's Ferst Center for the Arts on March 6, 2020 at 8pm.
It's the year 2100, and attendees of the Atlanta Science Festival's kick off event have gathered to participate in the largest mass teleportation ever attempted in the history of the world. Attendees are excited to journey around the world in forty minutes to see some of the areas most affected by climate change, but when a massive storm hits Atlanta, plans change. Will we weather the storm or will we all end up under water?
This fun, family friendly event will feature special effects, audio-visual wizardry, actors, and audience interaction, glimpse into the future of Atlanta. The audience will experience the way humanity could be affected by global warming and learn how we can work together to help mitigate disaster. 2100: A Climate Odyssey will be followed by a talk back with environmental scientists and meteorologists including Georgia Tech's own Kim Cobb and The Weather Channel's Carl Parker.
Tickets are $20 for adults, $18 for seniors and available at: https://atlantasciencefestival.org/launch/
5% of all ticket sales proceeds go to benefit Captain Planet. Captain Planet Foundation works collaboratively to engage and empower young people to be problem solvers for the planet.
2100: A Climate Odyssey
March 6, 2020
8pm-9:30pm
Georgia Tech's Ferst Center for the Arts
349 Ferst Dr NW, Atlanta, GA 30332
More Hot Stories For You
Alliance Theatre Composer Debuts ATL's Newest Holiday Musical, MOTHER OF GOD

November 23, 2022

​​​​​​​Atlanta's newest musical is bringing locals a fresh perspective on one of the greatest-known stories of all time this holiday season. "Mother of God" will make its debut on Wednesday, December 7th, with shows running through Friday, December 23rd at Southwest Arts Center. 
---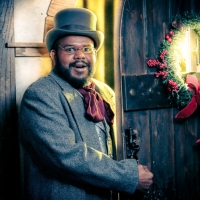 Atlanta Shakespeare Company at The Shakespeare Tavern Playhouse to Present A CHRISTMAS CAROL

November 20, 2022

The Atlanta Shakespeare Company at The Shakespeare Tavern Playhouse will present Charles Dickens' A Christmas Carol, adapted by J. Tony Brown and directed by Laura J. Cole.
---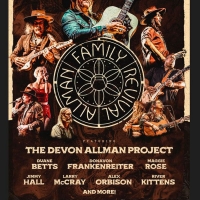 Sixth Annual ALLMAN FAMILY REVIVAL TOUR, Celebrating Life & Music Of Gregg Allman, Kicks Off At Macon City Auditorium

November 18, 2022

The Sixth Annual Allman Family Revival,  one of the year's most anticipated Southern Roots/Rock tours celebrating the Life and Music of legendary Allman Brothers Band co-founder Greg Allman and led by Gregg's son, Devon Allman, kicks off this year's eighteen-city tour with a performance in the historic home base of the Allman Brothers.
---
THE SECRET GARDEN Returns To Atlanta in Large-Scale Theatrical Concert

November 17, 2022

Cobb PARKS and the Jennie T. Anderson Theatre are teaming with the Atlanta Lyric Theatre to break holiday tradition and produce the classic musical, THE SECRET GARDEN.
---
Petite Violette Hosts Holiday Dinner Shows in November and December

November 16, 2022

It's beginning to look a lot like Christmas, and soon, it will sound like it too, at Petite Violette. The popular annual dinner show Boar's Head Feast with the Madrigal Singers returns to the restaurant Monday, December 19th through Thursday, December 22nd.
---