VIDEO: Go Inside TO KILL A MOCKINGBIRD's Broadway Re-Opening Night!
To Kill a Mockingbird has officially resumed performances at the Shubert Theatre.
Just last night, To Kill A Mockingbird celebrated its return to Broadway at the Shubert Theatre, playing its first performance since the shutdown in March 2020. Written by Academy Award winner Aaron Sorkin with direction by Tony Award winner Bartlett Sher, To Kill A Mockingbird stars Jeff Daniels, as he reprises his originating iconic role as Atticus Finch, and Celia Keenan-Bolger, as she returns in her Tony Award-winning performance as Scout.
The cast also includes Portia as Calpurnia, Hunter Parrish as Jem Finch, Michael Braugher as Tom Robinson, Russell Harvard as Link Deas, Neal Huff as Bob Ewell, Erin Wilhelmi as Mayella Ewell, Noah Robbins as Dill Harris, Zachary Booth as Horace Gilmer, Gordon Clapp as Judge John Taylor, Patricia Conolly as Mrs. Dubose, Christopher Innvar as Sheriff Heck Tate, Ted Koch as Mr. Cunningham, and Amelia McClain as Miss Stephanie, with Ian Bedford, Rosalyn Coleman, Anne-Marie Cusson, Michael Bryan French, Steven Lee Johnson, Tyler Lea, Mariah Lee, Geoffrey Allen Murphy, Luke Smith, Yaegel T. Welch, and William Youmans rounding out the ensemble.
Set in Alabama in 1934, Harper Lee's enduring story of racial injustice and childhood innocence centers on one of the most venerated characters in American literature, the small-town lawyer Atticus Finch, played by Daniels. The cast of characters includes Atticus's daughter Scout, her brother Jem, their housekeeper and caretaker, Calpurnia, their visiting friend Dill, and a mysterious neighbor, the reclusive Arthur "Boo" Radley.
No matter who you are or where you're going, you deserve to travel freely and take up space. At Orbitz we've advocated for safe, inclusive travel for the LGBTQIA+ community for over 20 years. However, we recognize there's still hard work to be done. We're committed to that work until travel is safe, fun and possible for everyone. We want everyone to travel as you are.

Related Stories
From This Author - Team BWW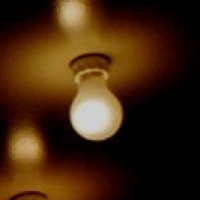 Play BroadwayWorld's Daily Word Game - 12/3/2022

December 3, 2022

Today's BroadwayWorld Daily Word Game is now live - can you guess today's word or phrase? The solution can be any theatre related word or phrase - a show title, performer, recognizable lyrical phrase, and more.
---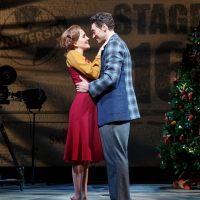 Check Out These Must-Watch Holiday Titles on BroadwayHD

December 1, 2022

It's time to get into the holiday spirit! From the awe-inspiring magic of The Nutcracker to the rollicking antics of A Christmas Carol Goes Wrong, BroadwayHD has a holiday title for everyone to enjoy.
---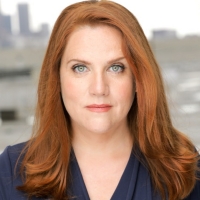 Interview: Donna Lynne Champlin Gets Ready to Take on a Holiday Classic

November 30, 2022

Theater fans will have a chance to see Donna Lynne Champlin sink her teeth into a real role onstage once again for one-night-only: On December 12 she will take to the stage at The Sheen Center, starring as George Bailey in a performance of IT'S A WONDERFUL LIFE to benefit The Transport Group.
---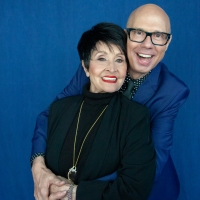 Tony Award-Winning Broadway Legend Chita Rivera and BroadwayWorld's Richard Ridge Set to Host BWW 20th Anniversary Celebration Event

November 30, 2022

BroadwayWorld's 20th Anniversary Concert will take place on Sunday, May 21, 2023 at the iconic Sony Hall (235 W 46th St., NY, NY), in the heart of Broadway's theatre district. The evening will be hosted by Tony Award-Winning Broadway legend Chita Rivera, along with her longtime friend, BroadwayWorld's own Richard Ridge.
---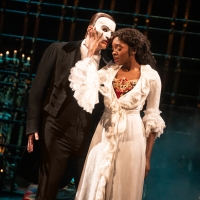 THE PHANTOM OF THE OPERA Delays Final Broadway Performance

November 29, 2022

As BroadwayWorld first reported in September, Broadway's longest-running show ever, The Phantom of the Opera, will soon take its final Broadway bow at the Majestic Theatre... but it will happen a bit later than originally announced.
---