Two Hands Productions presents PILOTS: SEASON 001 - FAR OFF PLACES this March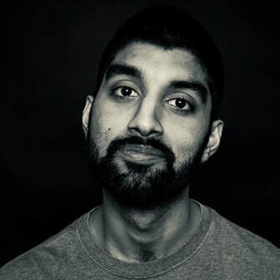 Two Hands Productions presents Pilots: Season 001 - Far Off Places at Town Stages, 221 West Broadway, NYC running March 6-27, 2019, Wednesday evenings at 7pm. Single show tickets are $25 and include one drink ticket for the bar special of the day. $80 season tickets, which include one drink ticket for each of the four dates, are also available. Early bird season tickets are available for $60 until 11:59pm on February 19th. Tickets and packages can be purchased at https://bit.ly/pilotstheshow.
Pilots (https://www.pilotstheshow.com)is an episodic playwriting competition in which writers go head-to-head to win the favor of the audience. Each week the writers will present a ten-minute episode based on a theme. Those who fare well will get another episode, those who don't will have to start over with a brand new pilot episode. At the end of the season the two writers with the most consecutive episodes will face off in a final showdown to determine who wins their golden wings and the season's prize.
Season 001 of Pilots will feature all writers who are immigrants and first-generation Americans.
The writers competing in the inaugural season of Pilots include Anooj Bandari, Jayne Deely, Niki Hatzidis, Keurim Hur, and Lilia Shrayfer.
Founded in 2015 by Mark Murray, Two Hands Productions is a theatre company focused on forming and fostering small ensemble driven work, exploring minimalistic storytelling, and investing in unique stories, characters, and perspectives.
Mark Murray, with Pilots, is a 2019 Sokoloff Arts Creative Fellowship Recipient.https://www.markmylesmurray.com
"I am so excited to announce the first public Creative Fellows event from the 2019 Class" said Chie Morita, Deputy Director at Town Stages and Coordinator of the Sokoloff Arts Creative Fellowship Program. "Mark has been specifically curious about how community, collaboration, and conversation can be cultivated and fostered with people with backgrounds different than his own, and how gamification and competition really brings humans of all kinds together. Pilots is such a beautiful way to continue the dialogue and ask these big questions. Pilots' ethos is so in line with ours here at Sokoloff Arts: Let's move that cultural needle and showcase stories we have never heard before."
Town Stages (Robin Sokoloff, Executive Director) is a state-of-the-art cultural arts space, event venue, and cocktail bar in the heart of downtown Tribeca. With a stunning 10,000 square foot storefront facility, Town Stages blends convention-level facilities with captivating decor for 299 guests. Serving as New York's premier venue to celebrate, collaborate, and put on a show, Town Stages offers much needed meeting space and production resources for businesses, arts organizations, and families celebrating their very important day. Centrally located off all major NYC trains, Town Stages is available for corporate gatherings, fashion shows, film shoots, weddings, & beyond. Follow under @townstages and #itsyourtown. For more information visit: https://townstages.com.
Sokoloff Arts (501c3) is a women-led cultural institution creating inspired space and cutting edge experiences at Town Stages. Helmed by a team of women from different backgrounds and multi-hyphenate artistic disciplines, Sokoloff Arts builds viable and safe places to congregate, strives to promote cross-cultural community activations, and blends the arts and business sectors to design sustainable solutions to social and financial inequalities in New York City and abroad. The organization assists young creators with mentorship, sponsorship, and fellowship by supporting ticketed performances and curated community programming in the performing arts, fine arts, and the advancement of social justice. https://townstages.com/non-profit.