Theater Resources Unlimited Presents New Episodes Of TRUpods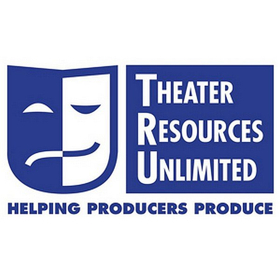 Theater Resources Unlimited (TRU) releases their latest podcasts through TRUpods: October's panel "Women Producers: What They Uniquely Bring to the Table;" November's "Understanding Off-Broadway: Defining and Achieving Success;" and December's "Beyond Broadway: A Broader Perspective on Developing New Musicals." TRUpods also hosts a selection of the last two years of TRU panels and selected workshops, including modules from three popular Producer Boot Camps: "Recognizing Commercial Potential," "Weekend Intensive for Showcase Producing" and "Essentials of Self-Producing." Podcasts are free for members of TRU, $10 per podcast for non-members. Memberships can be purchased online at https://truonline.org/membership for $95/year for individual membership, $130/year for a group or company. Podcasts are available at https://truonline.org/pay-per-view
WOMEN PRODUCERS: WHAT THEY UNIQUELY BRING TO THE TABLE
The October podcast asks: Is theater a welcoming environment for women producers? Has that changed over the years? Do women producers offer a different esthetic from their male counterparts? Moderated by TRU Vice President and Co-Founder Cheryl Davis. Presented in association with Women in the Arts & Media Coalition. Speakers include Pat Addiss, producer (Desperate Measures, Gigi, TONY Award for Vanya & Sonia & Masha & Spike and Spring Awakening, A Christmas Story, The Fantasticks off-Broadway); Sue Frost, founding partner at Junkyard Dog Productions (Come From Away, TONY Award-winning Memphis, First Date); Baayork Lee, co-founder & executive artistic director and Nina Zoie Lam, co-founder & advisory board member of National Asian Arts Project; Kristin Marting, executive director of HERE Arts Center; Lorca Peress, artistic director of MultiStages; and Cheryl Wiesenfeld, 4-time Tony winning producer (Vanya & Sonia & Masha & Spike, All the Way, Porgy & Bess, Elaine Stritch: At Liberty; plus A Steady Rain, Play Dead, The Exonerated, In the Continuum).
UNDERSTANDING OFF-BROADWAY: DEFINING AND ACHIEVING SUCCESS
The November podcast asks: Are there still ways to make use of this essential component of our theater culture? Can it provide a useful step in a development plan for new works, and a fertile ground for creating important works of theater? And who is the off-Broadway audience? Featuring Peter Breger, entertainment attorney and chairman of the Off-Broadway Alliance; Charlotte Cohn, actress/writer/producer (Church and State, Handle with Care, Rated P for Parenthood); Jack Cummings III, founding artistic director of the Obie Award winning Transport Group (Strange Interlude, Inge in Rep, Lysistrata Jones, Once Upon a Mattress, The Audience, Normal); William Franzblau, producer (Sistas, This One's for the Girls, Evil Dead the musical, ILuminate, Jewtopia); Ed Gaynes, owner/manager of St. Luke's Thatre and The Actors Temple; and Meredith Lucio, producer (Tony award winning Porgy and Bess, Rooms: a rock romance, The 39 Steps, Bedlam Theatre's St. Joan/Hamlet; upcoming: Absolutely Filthy).
BEYOND BROADWAY: A BROADER PERSPECTIVE ON DEVELOPING NEW MUSICALS
The December podcast asks: Is there something to be gained from developing new works beyond the commercial pressure of Broadway? Where do the most innovative and unconventional works come from? What are some of the other viable markets worth pursuing for new works? Are there any current trends? How do audiences differ outside of New York? Featuring Ken Cerniglia, Dramaturg and Literary Manager, Disney Theatrical Group; Jason Cocovinis, Director of Marketing, Music Theatre International (MTI), one of the world's leading theatrical licensing agencies, granting theaters from around the world the rights to perform the greatest selection of musicals from Broadway and beyond; Michael Colby, librettist/lyricist (Drama Desk nominee for Charlotte Sweet, Tales of Tinseltown, Meester Amerika in the TRU Voices series, upcoming Dangerous), founding member of the Stuart Ostrow Foundation/St. Clement's Musical Theatre Lab; and Betsy King Militello, executive director National Alliance for Musical Theatre (NAMT), whose 160 organizational members and 40 individual members, located throughout 31 states and abroad, are some of the leading producers of musical theatre in the world.
Theater Resources Unlimited (TRU) is the leading network for developing theater professionals, a twenty-five year old 501c3 nonprofit organization created to help producers produce, emerging theater companies to emerge healthily and all theater professionals to understand and navigate the business of the arts. Membership includes self-Producing Artists as well as career producers and theater companies.
TRU publishes a community email newsletter of services, goods and productions; presents the TRU VOICES Annual New Play Reading Series and Annual New Musicals Reading Series, two new works series in which TRU underwrites developmental readings to nurture new shows as well as new producers for theater; offers a Producer Development & Mentorship Program whose mentors are among the most prominent producers and general managers in New York Theater; and also presents Producer Boot Camp workshops to help aspirants develop the business skills they need. TRU serves writers through a Writer-Producer Speed Date, a Practical Playwriting Workshop, How to Write a Musical That Works and a Director-Writer Communications Lab; programs for actors include the Annual Combined Audition plus Resource Nights and "Speed Dating."
Programs of Theater Resources Unlimited are supported in part by public funds awarded through the New York State Council on the Arts (NYSCA) with the support of Governor Andrew Cuomo and the New York State Legislature; and with support from the Montage Foundation.
For more information about TRU membership and programs, visit www.truonline.org or call 212 714-7628.