Click Here for More Articles on Shutdown Streaming
The Public Theater's SHIPWRECK, Starring Raúl Esparza & More, Will Launch in October
The four-part podcast will begin on October 16.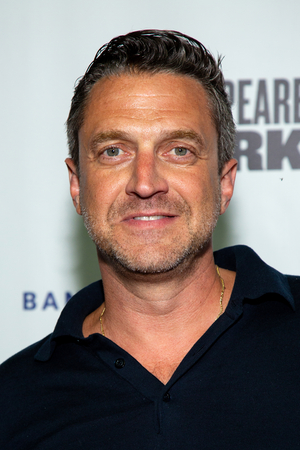 As BroadwayWorld previously reported, The Public Theater's free digital fall season will continue with the New York Premiere of Audio Play SHIPWRECK, by Anne Washburn.
Directed by Saheem Ali, the four-part podcast production will be released starting October 16 (12pm) on the Public's website.
The complete cast includes Mia Barron (Mare), Brooke Bloom (Allie), Phillip James Brannon (Bush), Bill Camp (Trump), Rob Campbell (Jim), Raúl Esparza (Luis), Sue Jean Kim (Jools), Jenny Jules (Trump's Secretary), Bruce McKenzie (Lawrence), Joe Morton (James Comey), Jeremy Shamos (Andrew), and Rich Topol (Richard)
This fall, as the election draws near, tune in to a searing and searching new audio drama from acclaimed playwright Anne Washburn about America's present-day divisions, seen through the eyes of the very recent past. SHIPWRECK centers on a group of liberal friends gathered at an upstate farmhouse on a day of crystalline beauty. While the weather outside grows increasingly apocalyptic and the conversation within grows precariously honest, the group discovers that in turbulent times, every dinner invitation comes at a cost.
Slated to be a stage production in The Public's 2020 season, SHIPWRECK has been re-worked specifically for an audience listening from home or headphones. Saheem Ali directs this harrowing and hilarious masterpiece about race, religion, family, and the nightmarish fallout of the American experiment.
Related Articles
More Hot Stories For You
John Cameron Mitchell and Stephen Trask Respond to HEDWIG AND THE ANGRY INCH Casting Controversy, Saying Anyone Should Be Allowed to Play the Role
As BroadwayWorld previously reported, the Sydney season of Hedwig and the Angry Inch has been postponed following controversy surrounding the casting ...

Kirstin Maldonado Joins Broadway-Aimed CHILDREN OF EDEN
GRAMMY Award winning artist of Pentatonix and Broadway star, Kirstin Maldonado, will be joining the much anticipated Children of Eden production, sche...

VIDEO: Meryl Streep Raps in 'Wear Your Crown' From THE PROM
The original song 'Wear Your Crown' from the upcoming film adaptation of The Prom has been released!...

Broadway's Alex Weisman Undergoes Surgery After Being Punched in a Subway Station
Broadway actor Alex Weisman was injured after being punched by a man in a Manhattan subway station. Weisman had to undergo laser eye surgery after bei...

VIDEO: Watch a BEETLEJUICE Reunion on Stars in the House- Live at 8pm!
Stars in the House continues tonight (8pm) with a BEETLEJUICE Reunion with Alex Brightman, Kerry Butler, Rob McClure, David Josefsberg, Will Blum and ...

VIDEO: Watch WICKED Cast Members Jon Robert Hall & Tiffany Rae Malari Get Engaged in 'On the Way' Proposal Music Video
On November 7, 2020, Jon Robert Hall proposed to Tiffany Rae Malari. The song, 'On the Way' is inspired by Hall and Mallari's relationship. 'If you li...