Click Here for More Articles on She Believed She Could
She Believed She Could: Abby DePhillips On Finding Your Path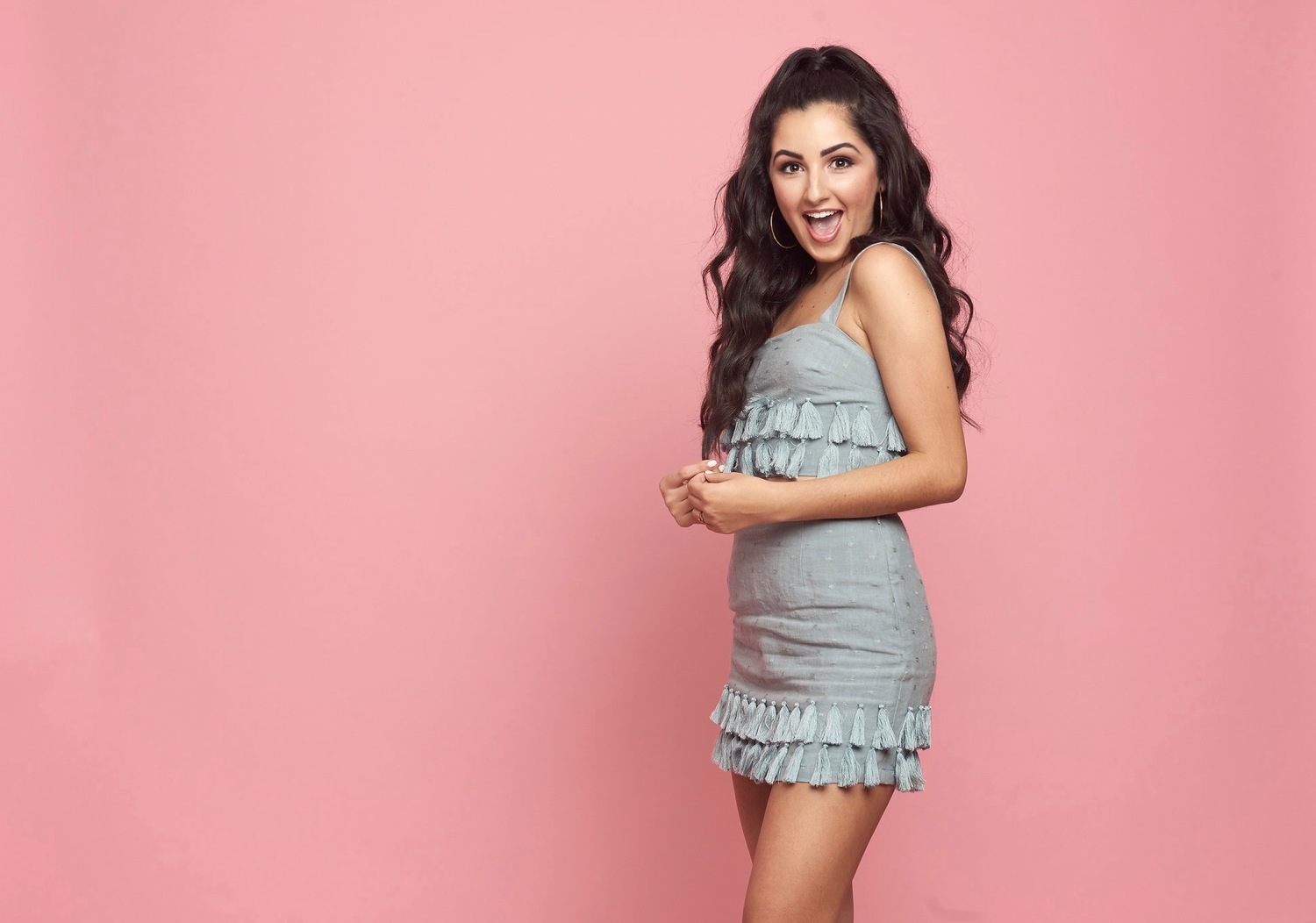 If you haven't heard of Abby DePhillips yet, now would be a good time to get acquainted.
The social media maven and up-and-coming producer is a rarity in the theatre world: a star in the making who has never actually set foot on a Broadway stage. Instead, she's quickly becoming an icon for people who are passionate about theatre but are seeking a different path, away from audition rooms and bright spotlights.
This wasn't always the plan, though. DePhillips initially planned on becoming a musical theatre performer, even getting into the American Musical and Dramatic Academy for her college training. But a series of frustrating health issues resulted in her stepping away from the stage. At first, it was difficult, but then, she says, her new path clicked.
"I helped out with the first-ever Broadway Princess Party, and working on that, I realized that I had no desire to be on stage anymore, at all. There was no part of me that was like, 'oh, I hope one day I can perform this!' It was more that I loved getting to help create this thing that people are excited about... I'm supposed to be behind the scenes, without actually having to be on the stage."
Perhaps this was always in the cards. DePhillips's mother had a career as an actress, and her earliest memories are of being in the theatre with her mother. She tells one story that seems, in hindsight, like a bit of foreshadowing:
"One of my earliest memories is tech of Into the Woods at a high school on Long Island, and I remember giving people notes, like the nerve of this three- or four-year-old walking up to people, completely obnoxious, telling people what to fix!"
Connection seems to be the theme of DePhillip's journey so far. Her earliest interactions with the Broadway community were as a young fan. In the pre-Twitter era, YouTube and Facebook were the platforms of choice for young people looking to share their interests with the world. DePhillips and a friend started a web show, "Backstage Broadway," where they talked about their favorites shows and performers. For the show, they'd reach out directly on social media to Broadway stars in hopes of snagging a quick interview.
To their surprise, the answer was almost always yes.
Today, many of the same people who agreed to chat with an eager young fan on Facebook or at stage doors are the friends who DePhillips calls when she's working on a concert. Her experiences have come full circle.
"Whenever a Broadway fan asks me things, it's so funny because I asked people this [as a fan]!" she laughs. "So many of these people I interviewed, they're close friends now. I was a twelve-year-old girl messaging people on Facebook, I was nobody, and I'm just so grateful for it - they gave a twelve-year-old the opportunity [to connect]. And that definitely established a lot of relationships early on."
DePhillips's early connections also helped her get a foot in the door when she began searching for a new career path in the industry. She started out assisting on smaller concerts that her friends were part of, doing whatever tasks needed to be done on the ground level. It wasn't glamorous, but she explains these were valuable experiences, both in seeing the "insider" view of how performances are put together and in forging a broader network.
It was a pair of big-name brands that brought DePhillips her first taste of real visibility. She assisted on the very first Broadway Princess Party, and, alongside actress Courtney Reed and dressers Teale Dvornik and LJ Wright, formed the Gagged Chokers accessory line. Both of these brands quickly blossomed into fan-favorite success stories and earned DePhillips the beginnings of her own fan base. The Princess Parties have turned into a smash hit series, moving from New York City's Feinstein's/54 Below to venues across the country. Gagged Chokers, on the other hand, has mostly been on hiatus - but, DePhillips reveals, that's about to change.
"We actually did just start working on a new choker collection, which we haven't done in months!" The logistics have been challenging, she says, especially since the quartet no longer are live in geographically close quarters. Despite this, they're releasing a new collection, inspired by The Greatest Showman. Fans can look forward to the new line later this fall.
Aside from these established brands, though, DePhillips has been focusing on building her own career as an individual. Her passion for producing reached new heights in recent months, spearheading the immensely popular "Pronoun Showdown" concerts at 54 Below. As she talks about working on concerts and other projects with her longtime friends and people she admires, it's easy to hear the genuine love she has for these projects and this community.
DePhillips has several more projects in the pipeline, including the next installment of the Pronoun Showdowns and a project that she can't talk about yet, but says she's incredibly excited about. At the moment, she's working with the team on When Change Comes, a dance musical from Mark Stuart Dance Theatre that follows love stories through three of the most turbulent times in American history. It's an important piece of theatre, which is something she'd like to continue exploring in the future.
"I love the stories that aren't told. I would love to work on really meaningful, deep works of art... [but] we also need the shows that let you forget and let you take a break - I'd love to work on silly musical theatre comedy too!"
DePhillips credits a willingness to take on even the smallest jobs for setting her on the path she's now on. It's the kind of advice she offers up to young people looking for guidance on their own Theatre Dreams.
"I didn't know what I wanted to be doing, I just knew I wanted to be doing theatre... I was always wiling to help because I just wanted to be around it, and that's what ended up getting me jobs, because I was so willing to volunteer and do things just because I wanted to be there. And your name starts coming up... it's always being available and accessible.
"You do find your place," she concludes. "It happens fast, you have to be willing to not have a set path. You'll end up where you're supposed to be, and just be around the things you love. It'll come."
Related Articles