Sean Montgomery, Kerry Conte, Jeremy Benton and Kelly Sheehan to Lead IRVING BERLIN'S WHITE CHRISTMAS National Tour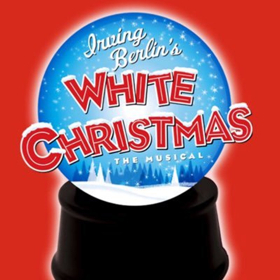 The producers of Irving Berlin'S WHITE CHRISTMAS, the stage adaptation of the beloved classic film, have announced casting for the upcoming National Tour.
The show will star Sean Montgomery as "Bob Wallace," Jeremy Benton as "Phil Davis," Kerry Conte as "Betty Haynes," and Kelly Sheehan as "Judy Haynes." Also featured are Karen Ziembaas "Martha Watson," Conrad John Schuck as "General Waverly," Gil Brady as "Ralph Sheldrake,"Aaron Galligan-Stierle as "Mike Nulty," Cliff Bemis as "Ezekiel Foster," and Makayla Joy Connolly and Bella Yantis as "Susan Waverly." Rounding out the cast are Kelly Black, Stephanie Brooks, Darien Crago, Laurie Difilippo, Sarah Fagan, Drew Humphrey, Bryan Thomas Hunt, Matthew J. Kilgore, Brianna Latrash, Ann-Ngaire Martin, Danny Mchugh, Chris McNiff, Bryan Charles Moore, Kristyn Pope, Sean Quinn, and Chelsea Williams.
Irving Berlin'S WHITE CHRISTMAS tells the story of two showbiz buddies putting on a show in a picturesque Vermont inn, and finding their perfect mates in the bargain. Full of dancing, romance, laughter and some of the greatest songs ever written, including "Count Your Blessings Instead of Sheep," "Happy Holiday," "Sisters," "Blue Skies," and the unforgettable title song, "White Christmas," Irving Berlin'S WHITE CHRISTMAS promises to be a merry and bright experience for the entire family!
The creative team for the National Tour includes Randy Skinner, direction and choreography;David Ives and Paul Blake,book; Anna Louizos,set design; Kenneth Foy, set adaptation; Carrie Robbins, costumes; Ken Billington, lighting design; Keith Caggiano, sound design; Larry Blank, orchestrations; Bruce Pomahac, vocal and additional arrangements; Michael Horsley, music direction; Binder Casting/Jay Binder, CSA, casting. The original Broadway production was directed by Walter Bobbie and choreographed by Randy Skinner.
Irving Berlin'S WHITE CHRISTMAS is produced by Work Light Productions, whose other credits include the current touring productions of Rent 20th Anniversary Tour, Rodgers & Hammerstein's Cinderella, Motown the Musical, Something Rotten, and the upcoming tour of Clue.
Irving Berlin'S WHITE CHRISTMAS features music and lyrics by Irving Berlin, and is based upon the Paramount Pictures film written for the screen by Norman Krasna, Norman Panama, and Melvin Frank.
The tour dates and route are included below. Visit www.irvingberlinswhitechristmas.com for more information.
Fayetteville, AR November 7-12, 2017
Fort Worth, TX November 14-19, 2017
Chicago, IL November 21- December 3, 2017
Dallas, TX December 5-10, 2017
San Antonio, TX December 12-17, 2017
New Orleans, LA December 19-24, 2017