Photo Throwback: Backstage with Ann Miller and Mickey Rooney at SUGAR BABIES in 1980
We're taking you deep into the archives of BroadwayWorld photographer Walter McBride for exclusive flashbacks to Broadway past. Today, check out these shots of Ann Miller and Mickey Rooney with his wife Jan Chamberlain backstage after a performance of Sugar Babies in 1980.
Sugar Babies is a musical revue conceived by Ralph G. Allen and Harry Rigby, with music by Jimmy McHugh, lyrics by Dorothy Fieldsand Al Dubin and various others. The show is a tribute to the old burlesque era. Sugar Babies opened on Broadway at the Mark Hellinger Theatre on October 8, 1979 and closed on August 28, 1982 after 1,208 performances.
Photo Credit: Walter McBride

Theatre Marquee for Ann Miller & Mickey Rooney starring in Sugar Babies opening on Broadway at the Mark Hellinger Theatre on October 8, 1979 in New York City

Theatre Marquee for Ann Miller & Mickey Rooney starring in Sugar Babies opening on Broadway at the Mark Hellinger Theatre on October 8, 1979 in New York City

Ann Miller and Mickey Rooney with his wife Jan Chamberlain backstage after a Performance in 'Sugar Babies' at the Mark Hellinger Theatre, New York City. June 1980

Ann Miller and Mickey Rooney with his wife Jan Chamberlain backstage after a Performance in 'Sugar Babies' at the Mark Hellinger Theatre, New York City. June 1980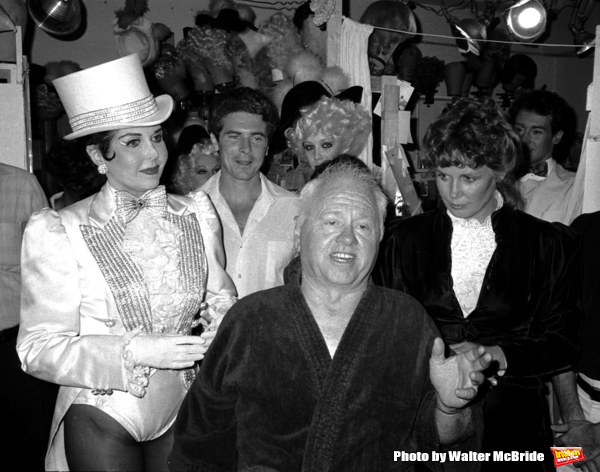 Ann Miller and Mickey Rooney with his wife Jan Chamberlain backstage after a Performance in 'Sugar Babies' at the Mark Hellinger Theatre, New York City. June 1980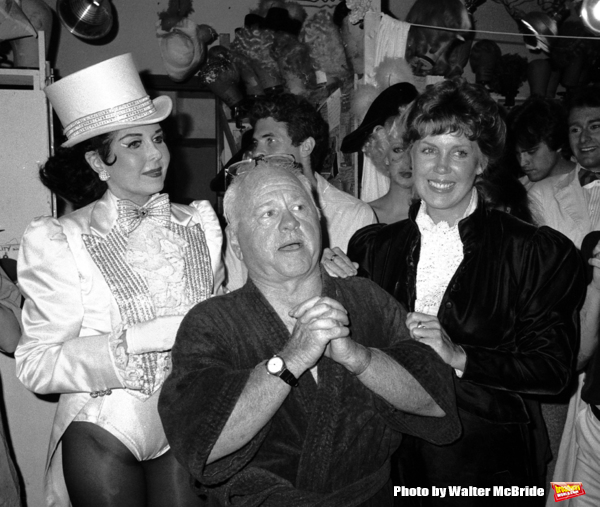 Ann Miller and Mickey Rooney with his wife Jan Chamberlain backstage after a Performance in 'Sugar Babies' at the Mark Hellinger Theatre, New York City. June 1980

Ann Miller and Mickey Rooney with his wife Jan Chamberlain backstage after a Performance in 'Sugar Babies' at the Mark Hellinger Theatre, New York City. June 1980

Ann Miller and Mickey Rooney with his wife Jan Chamberlain backstage after a Performance in 'Sugar Babies' at the Mark Hellinger Theatre, New York City. June 1980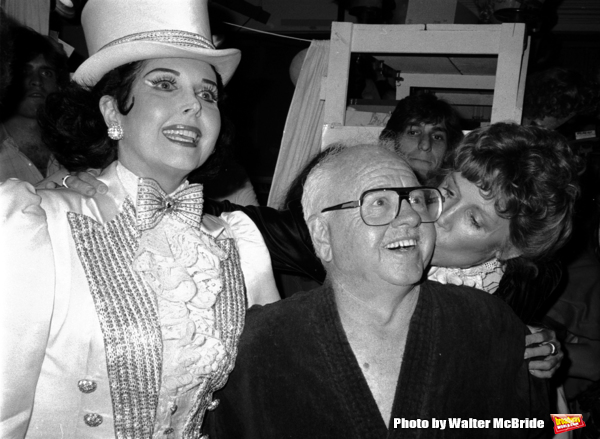 Ann Miller and Mickey Rooney with his wife Jan Chamberlain backstage after a Performance in 'Sugar Babies' at the Mark Hellinger Theatre, New York City. June 1980