Photo Flash: A Perfect Crime Celebrates 8,000 Performances
Warren Manzi's A Perfect Crime, now playing the Snapple Theatre Center, recently played its 8,000th performance.
The play, which opened on April 18th, 1987 at the Courtyard Playhouse Off-Broadway, has starred Cathrine Russell for all but four of its performances. The production currently features David Butler, Richard Shoberg, Philip Hoffman, and Patrick Robustelli, as well.
According to show notes, A Perfect Crime "goes well beyond traditional mystery play. It is a sexy, compelling thriller, with well-timed surprises and laughs that relieve a growing dramatic tension. The main character is a Harvard-educated psychiatrist accused of bumping off her wealthy British husband. The play is set in an affluent Connecticut town where this suspected murderess conducts her practice out of her secluded mansion. The handsome detective assigned to the case must overcome his own love-interest in the wife as he seeks to discover who murdered the husband, if indeed he was murdered at all."
Visit www.perfect-crime.com for tickets and more information.

Catherine Russell with her Al Hirschfeld caricature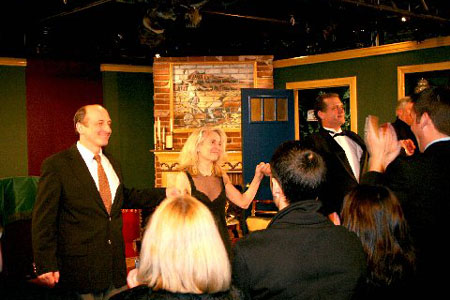 The cast receives a standing ovation at the end of the 8,000th performance

Catherine Russell, who has starred in 7,996 performances of A Perfect Crime, with co-star Richard Shoberg

Co-stars David Butler and Catherine Russell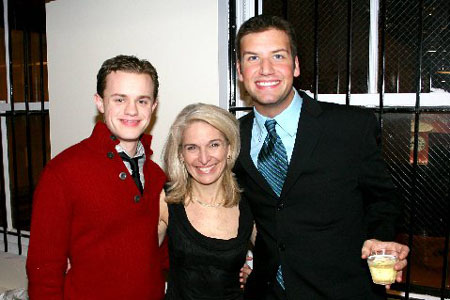 Michael Duling
, Catherine Russell, and
Tom D'Angora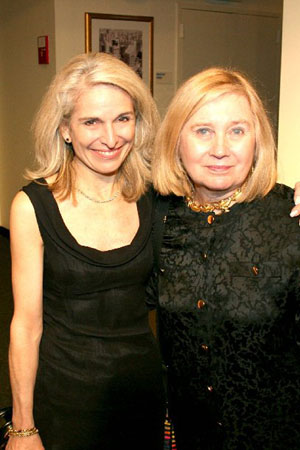 Catherine Russell and Pat Addiss

Related Articles
Mark Rupp, aside from working in the film and modeling industries has been a working photographer for 20+ years. His work has been published in (read more...)