Photo Coverage: LEGS DIAMOND 30th Anniversary Concert Meets the Press
FEINSTEIN'S/54 BELOW, Broadway's Supper Club, presents the Original Broadway cast in Legs Diamond 30th Anniversary Reunion Concert on Sunday, December 3 at 7:00 pm and 9:30 pm. The concert is being produced and directed by original cast member Jonathan Cerullo and associate producer Carol Baxter.
For the first time in NYC since its opening in 1989, come experience one of Broadway's biggest and brightest flops, Legs Diamond! With original cast members, their stories, and the beautiful score conceived and written by Grammy and Academy Award winner Peter Allen, the evening is sure to delight!
BroadwayWorld was there when the cast met the press, and you can check out photo coverage below!
After a 6-week workshop, Legs Diamond went straight to Broadway. The show had a record-breaking 72 previews in which critics relentlessly reported the endless production problems. Without reserve, these reviewers plunged their knives deep, killing the show well before it opened at the Mark Hellinger Theater on December 26, 1988. After another 62 performances, Legs Diamond closed on February 19, 1989. This would mark not only the end of the show but the end of the beautiful Mark Hellinger as a theater. The theater became the Times Square Church.
Despite its short run, Legs Diamond was highly acclaimed, garnishing three Tony Award nominations, including Costuming by the legendary Willa Kim for her glorious 20's designs, Choreography by the brilliant Alan Johnson, and a nomination for the divine Julie Wilson for her show-stopping number "The Music Went Out of My Life." Set in a speakeasy during the Prohibition Jazz age, Legs Diamond presented for the first time ever on a Broadway stage fully automated and with computerized scenery. This unique show featured dancers oozing out of a piano, with Brenda Braxton emerging to reveal the forbidden speakeasy, showgirls dripping in diamonds and lounging in giant champagne glasses, and the Gangland Ballet.
Peter Allen played "Legs" Diamond, a noted real-life gangster. The plot was filled with scenes of unrequited love and jealousy by the women who competed for Legs Diamond's heart, played by Julie Wilson, Randall Edwards, and Brenda Braxton. Unfortunately, Christine Andreas and Bob Stillman (Leg's wife and brother) whose voices and songs brought tears to cast members in rehearsals fell victim to the many cuts during previews. Their characters never made it to opening night. We are so excited to share these rare jewels with you during our celebratory concert!
Please join us at Feinstein's/54 Below for this once in a lifetime celebration. The 30th Anniversary of Grammy and Academy Award-winning Peter Allen's Legs Diamond, conceived with music and lyrics by Peter Allen and book by Harvey Fierstein and Charles Suppon.
Spend an evening with the original cast members who will perform numbers from the show, such as "When I Get My Name in Lights," "Sure Thing Baby," "Only an Older Woman," "The Man Nobody Could Love," "All I Wanted Was the Dream," "The Music Went Out of My Life," and "Say it Isn't So;" and will also share backstage anecdotes and their personal memories of working with the incomparable and charming Peter Allen.
Original Broadway cast in Legs Diamond 30th Anniversary Reunion Concert plays Feinstein's/54 Below (254 West 54th Street) on Sunday, December 3 at 7:00 pm and 9:30 pm. There is a $35.00 - $45.00, as well as a $75.00 Premium ticket, and $25.00 food and beverage minimum. Tickets and information are available at www.54Below.com. Tickets on the day of performance after 4:00 are only available by calling (646) 476-3551.
In the truest sense of the word, Peter Allen was a consummate Song and Dance man. As a performer, he was electric, flamboyant, and stopped at nothing to put on a captivating show. Whether it was making an entrance on a camel at his sold-out performances with The Rockettes at Radio City Music Hall, dancing on his baby grand, or strutting and shaking his marimbas wearing gold lame pants, he gave his audience a show to remember. Peter was a living Icon.
In the early 1960's, he began his career as one of the Allen Brothers, who were a popular television and cabaret act. He soon went off on his own, as Peter Allen, performing and writing songs. He was a prolific songwriter, collaborating frequently with Carole BayerSager, and also with Jerry Barry, Christopher Cross, Patti LaBelle and Burt Bacharach, creating songs that climbed the charts and went on to win Academy Awards, such as "Arthur's Theme." Although he sang the majority of his songs and recorded ten studio and live albums, many of his songs became instant classic hits for various artists. "Don't Cry Out Loud" sang by Melissa Manchester, "I Honestly Love You," by Olivia Newton-John, "I'd Rather Leave While I'm in Love," by Rita Coolidge, "I Go to Rio" popularized by the group Pablo Cruise and "You and Me (We Wanted it All" by Frank Sinatra. His song, '"I Still Call Australia Home," became a popular Patriotic anthem in Australia and was used widely in television commercials especially for Quantas Airlines.
Loved by Judy Garland, ex-husband to Liza, and adored by his devoted followers, he performed at Carnegie Hall, Radio City Music Hall, Sydney Opera House for Queen Elizabeth II, twice for Prince Charles and Princess Diana, at Disneyland's 30th Anniversary Celebration and on stages, both great and intimate, across the globe.
He worked for years writing his Broadway musical Legs Diamond, inspired by the 1960's movie that he loved as a teen, "The Rise and Fall of Legs Diamond." After the unsuccessful run of his Broadway "Legs Diamond" and shortly before his death, he went on the road with Bernadette Peters on a successful concert run. His death in 1992, left a hole in the entertainment world, both as a unique and exciting performer and as a songwriter. His life was the inspiration for the musical The Boy from Oz starring Hugh Jackman, who won a Tony Award for Best Actor in a Musical in 2004.
MORE ABOUT FEINSTEIN'S/54 BELOW
Feinstein's/54 Below, Broadway's Supper Club & Private Event Destination, is a performance venue in the grand tradition of New York City nightlife. A few blocks from the heart of Times Square and just below the legendary Studio 54, Feinstein's/54 Below is a classically designed state-of-the art nightclub in the theatre district that hosts audiences with warmth and style. Feinstein's/54 Below presents iconic and rising stars from the worlds of Broadway and popular music and has set a new standard for culinary excellence worthy of the world-class entertainment on the stage.
Located at 254 West 54th Street, Feinstein's/54 Below features up to three shows nightly with cover charges ranging from $5-$105. 54Below.com/Feinsteins
Photo Credit: Genevieve Rafter


Legs Diamond 30th Anniversary

Legs Diamond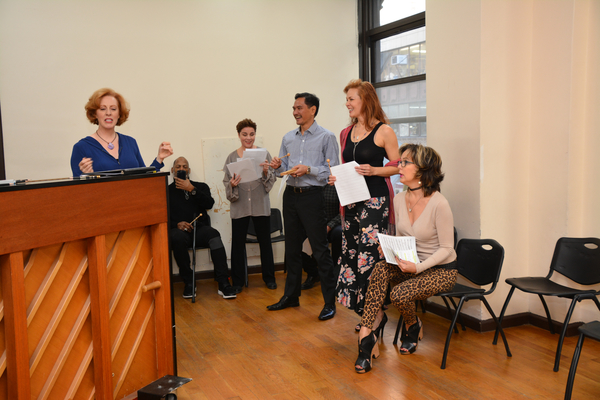 Ruth Gottschall, Adrian Bailey, Christine Andreas, Norman Wendall Kauahi, Colleen Dunn and Wendy Waring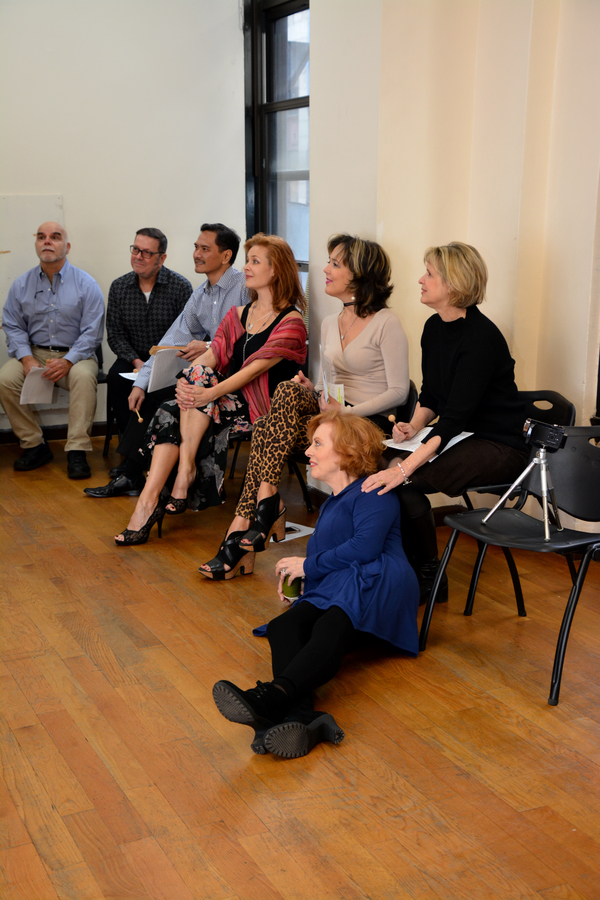 Mark Manley, Kevin Weldon, Norman Wendall Kauahi, Colleen Dunn, Wendy Waring, Carol Ann Baxter and Ruth Gottschall

Christine Andreas, Adrian Bailey, Mark Manley, Kevin Weldon, Norman Wendall Kauahi, Colleen Dunn, Wendy Waring, Carol Ann Baxter and Ruth Gottschall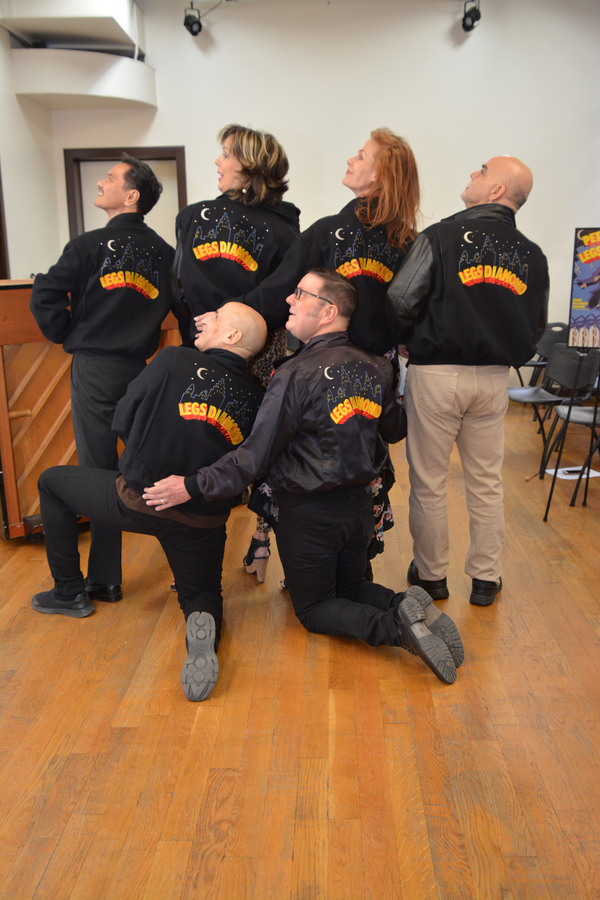 Norman Wendall Kauahi, Wendy Waring Jonathan Cerullo, Colleen Dunn, Kevin Weldon and Mark Manley

Norman Wendall Kauahi, Wendy Waring Jonathan Cerullo, Colleen Dunn, Kevin Weldon and Mark Manley

Norman Wendall Kauahi, Wendy Waring Jonathan Cerullo, Colleen Dunn, Kevin Weldon and Mark Manley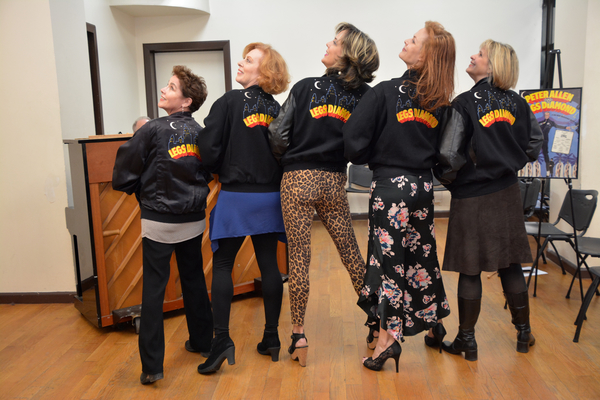 Christine Andreas, Ruth Gottschall, Wendy Waring, Colleen Dunn and Carol Ann Baxter

Christine Andreas, Ruth Gottschall, Wendy Waring, Colleen Dunn and Carol Ann Baxter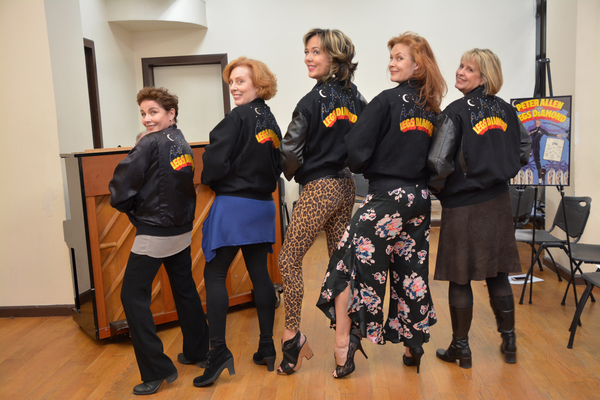 Christine Andreas, Ruth Gottschall, Wendy Waring, Colleen Dunn and Carol Ann Baxter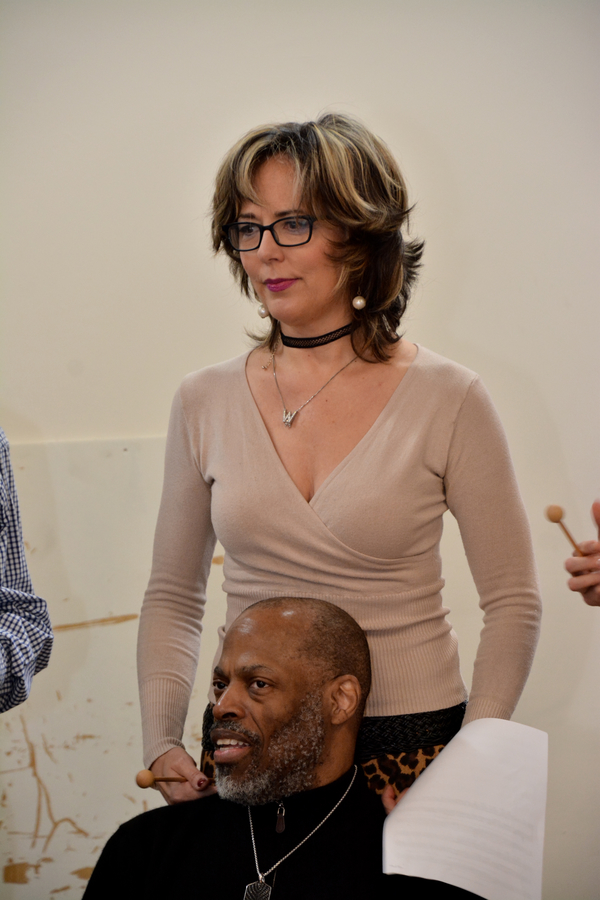 Wendy Waring and Adrian Bailey

Carol Ann Baxter, Kevin Weldon, Mark Manley, Jonathan Cerullo, Ruth Gottschall, Norman Wendall Kauahi, Adrian Bailey, Wendy Waring, Colleen Dunn and Christine Andreas

Norman Wendall Kauahi, Adrian Bailey, Wendy Waring, Colleen Dunn and Christine Andreas

Phil Hall (Music Director) and Jonathan Cerullo

Adrian Bailey, Wendy Waring, Carol Ann Baxter, Colleen Dunn and Christine Andreas

Jonathan Cerullo, Mark Manley, Ruth Gottschall, Christine Andreas, Norman Wendall Kauahi, Wendy Waring, Adrian Bailey, Carol Ann Baxter and Colleen Dunn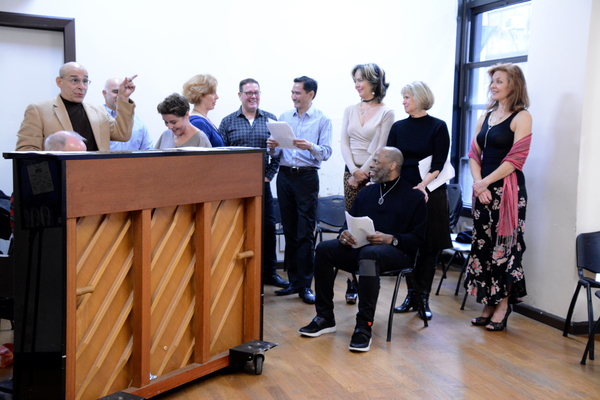 Jonathan Cerullo, Christine Andreas, Ruth Gottschall, Kevin Weldon, Norman Wendall Kauahi, Wendy Waring, Adrian Bailey, Carol Ann Baxter and Colleen Dunn

Wendy Waring

Ruth Gottschall and Adrian Bailey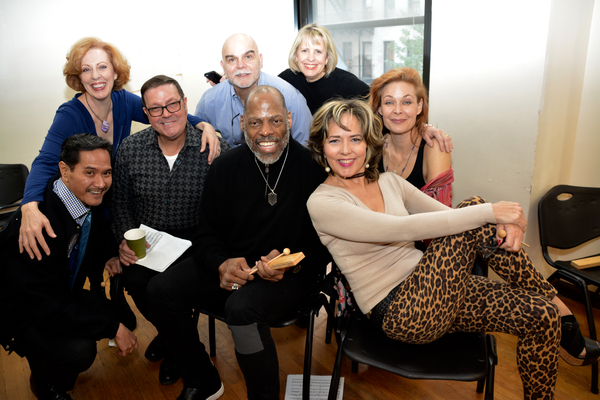 Norman Wendall Kauahi, Ruth Gottschall, Kevin Weldon, Adrian Bailey, Mark Manley, Carol Ann Baxter, Wendy Waring and Colleen Dunn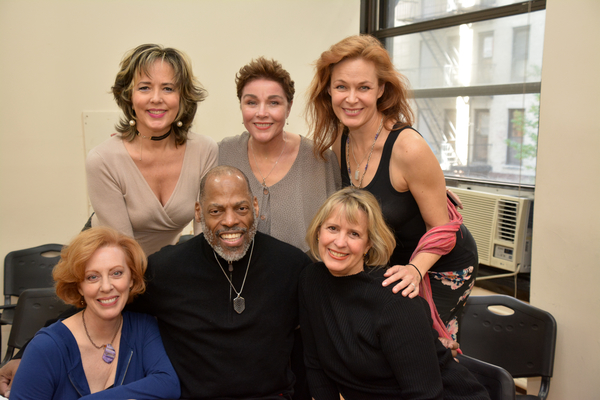 Ruth Gottschall, Wendy Waring, Adrian Bailey, Christine Andreas, Carol Ann Baxter and Colleen Dunn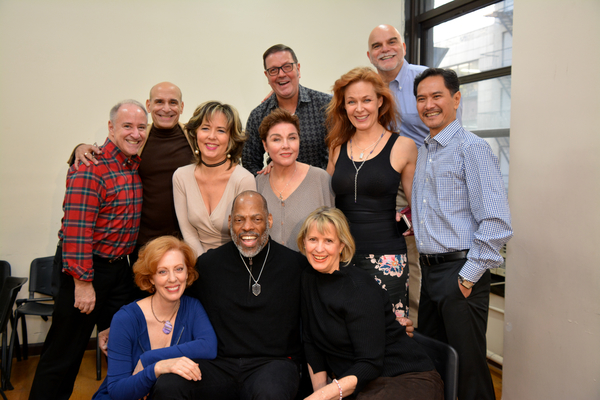 Phil Hall, Jonathan Cerullo, Wendy Waring, Christine Andreas, Kevin Weldon, Colleen Dunn, Mark Manley, Norman Wendall Kauahi, Ruth Gottschall and Carol Ann Baxter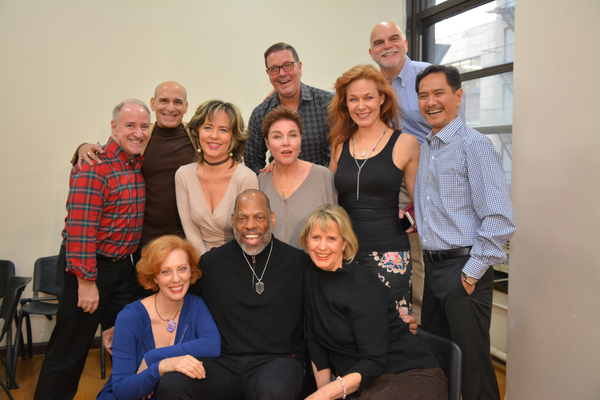 Phil Hall, Jonathan Cerullo, Wendy Waring, Christine Andreas, Kevin Weldon, Colleen Dunn, Mark Manley, Norman Wendall Kauahi, Ruth Gottschall and Carol Ann Baxter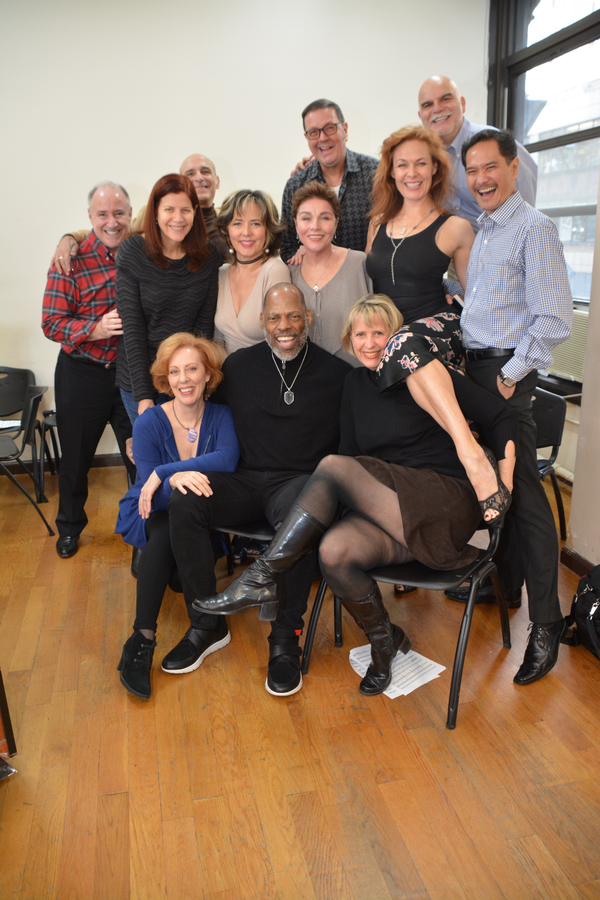 Phil Hall, Glenna Freedman, Jonathan Cerullo, Wendy Waring, Christine Andreas, Kevin Weldon, Colleen Dunn, Mark Manley, Norman Wendall Kauahi, Ruth Gottschall and Carol Ann Baxter
Related Articles