Photo Coverage: Inside Opening Night of HERSHEY FELDER AS IRVING BERLIN at 59E59
Hershey Felder brings his wildly acclaimed one-man show, Hershey Felder as Irving Berlin to 59E59 Theaters. The production, featuring music and lyrics by the great American songwriter Irving Berlin, book by Hershey Felder and directed by longtime Felder collaborator Trevor Hay, will play from August 24 through October 28, 2018.
The show officially opened last night. Check out photos below!
Felder returns to 59E59 Theaters, where he recently played a sold out engagement of MAESTRO (Leonard Bernstein) and adapted, directed and designed the sold out THE PIANIST OF WILLESDEN LANE.
Since its premiere, Hershey Felder as Irving Berlin has played 15 record-breaking engagements at some of the country's leading theatres, including The Geffen Playhouse in Los Angeles, where it was called "richly entertaining and touching" by the Los Angeles Times, Chicago's Royal George Theatre, where the Chicago Tribune said it delivers "a great deal of pleasure to the good people of Chicagoland," and the Majestic Theatre in Boston, where the Boston Globe hailed it as "a warm portrait of an unassuming genius." Prior to New York, the production will play an engagement from June 7-24 at the Cleveland Playhouse.
From Tin Pan Alley to Carnegie Hall, from The Great White Way to The Silver Screen and from the pop charts to the steps of the nation's capital, Berlin's music provided America with the soundtrack of a century. Berlin's catalogue includes over 1,500 songs, 18 Broadway shows, 16 feature films, 232 top-10 hits and 10 #1 hits. Berlin's songs have been performed by a diverse list of artists including: Fred Astaire, Aretha Franklin, Ethel Merman, Willie Nelson, Paul McCartney,Elvis Presley, Luciano Pavarotti, Ella Fitzgerald,Bob Dylan, Frank Sinatra, Diana Ross & The Supremes, Barbra Streisand, Billie Holiday, Marilyn Monroe and Lady Gaga.
Hershey Felder as Irving Berlin features some of the composer's most popular and enduring songs, including "Alexander's Ragtime Band," "Always," "Blue Skies," "God Bless America," "Puttin' on the Ritz," "There's No Business Like Show Business," and "White Christmas."
Hershey Felder as Irving Berlin features scenic design by Felder and Hay, lighting design by Richard Norwood, projection design by Christopher Ash and Lawrence Siefert and sound design/production management by Erik Carstensen. The show is produced by Eva Price, Samantha F. Voxakis and Karen Racanelli, in association with The Town Hall.
Photo Credit: Walter McBride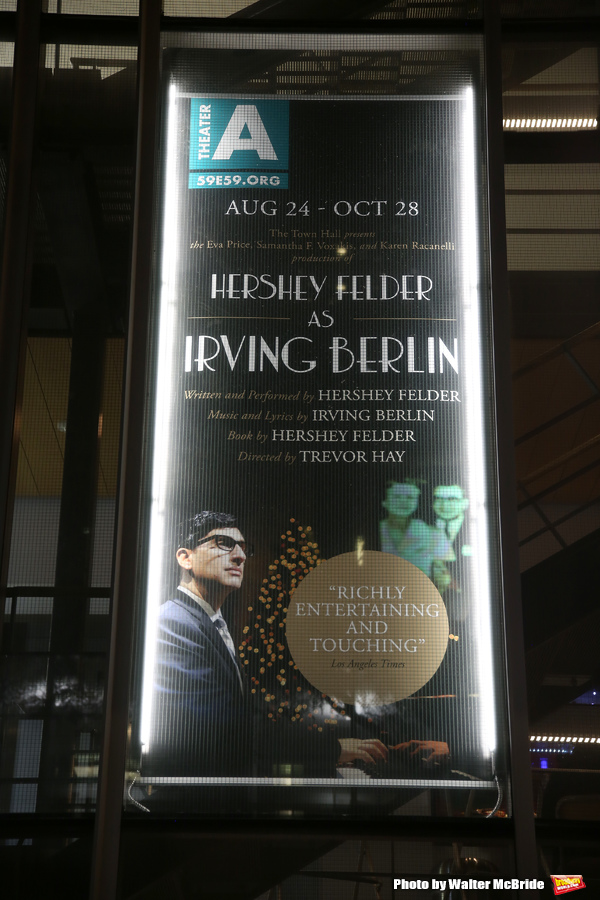 Theatre Marquee

Theatre Marquee

Margery Harnick, Sheldon Harnick and Richard Maltby Jr.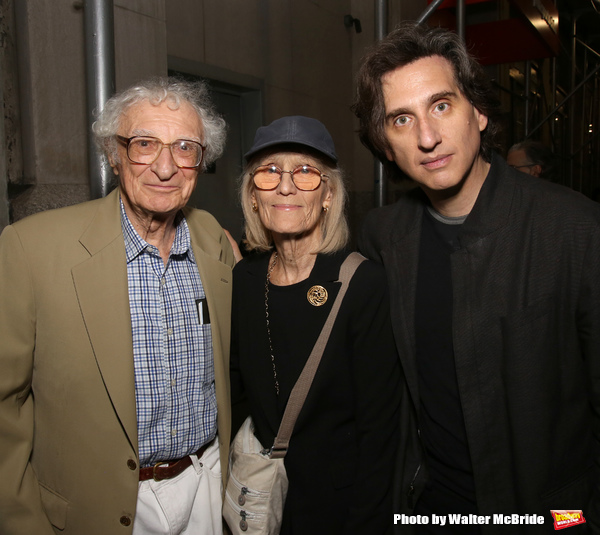 Sheldon Harnick, Margery Harnick and Hershey Felder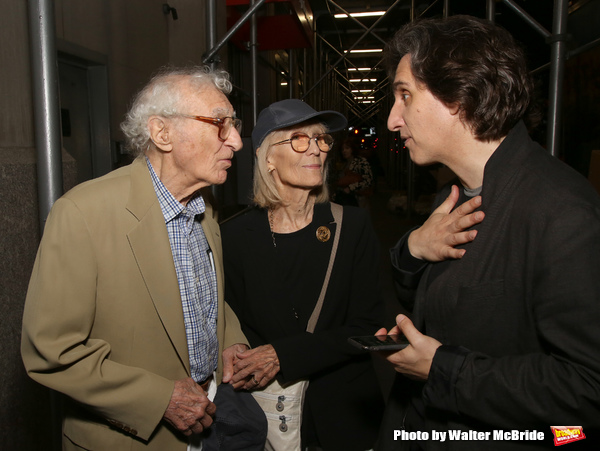 Sheldon Harnick, Margery Harnick and Hershey Felder

Sheldon Harnick, Margery Harnick and Hershey Felder with wife Kim Campbell

Sheldon Harnick and Margery Harnick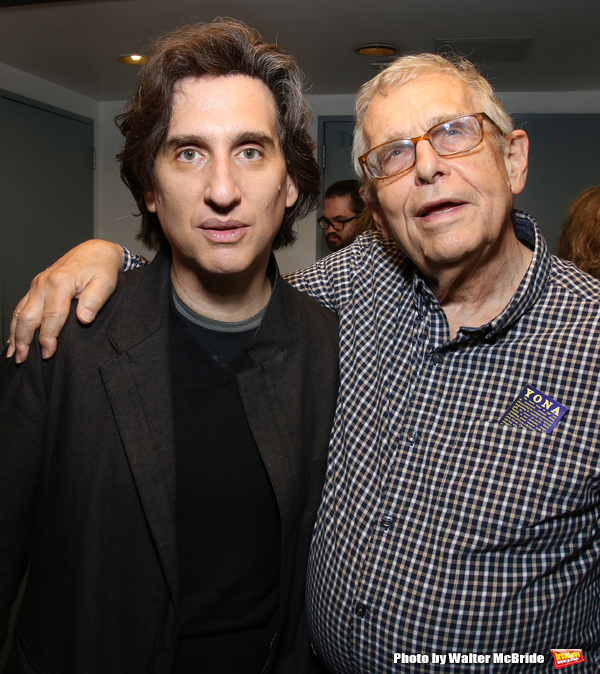 Hershey Felder and Richard Maltby Jr.

Kenneth Cole and Maria Cuomo Cole

Hershey Felder and Kenneth Cole

Hershey Felder and Kenneth Cole

Maria Cuomo Cole and Kenneth Cole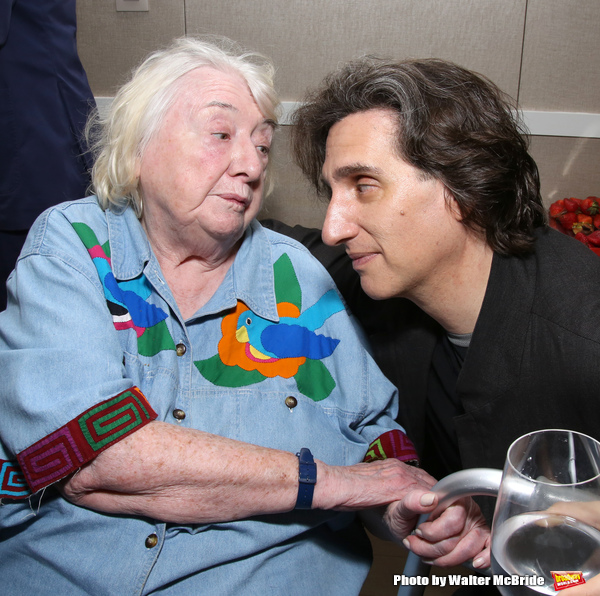 Elizabeth McCann and Hershey Felder

Elizabeth McCann and Hershey Felder

Elizabeth McCann and Hershey Felder

Elizabeth McCann and Hershey Felder
Related Articles