Photo Coverage: Go Backstage for an AVENUE Q Reunion Celebration at Feinstein's/54 Below!
You might not be able to go back to college, but you can always go back to Avenue Q! Avenue Q celebrated its 15th anniversary with a reunion concert last night.
This special one-night-only event featured the show's creators and cast members from Broadway and beyond performing cut and alternate versions of songs and sharing behind-the-scenes stories from the show's history on and Off-Broadway (where it continues to run strong at New World Stages).
The evening featured: Jennifer Barnhart (Original Broadway Cast - Mrs. T/Bad Idea Bear/others); Stephanie D'Abruzzo (Original Broadway Cast - Kate Monster/Lucy); Barrett Foa (Broadway alumni); Jordan Gelber (Original Broadway Cast - Brian); Maggie Lakis(First National Tour alumni); Bobby Lopez (co-author, music/lyrics); Jeff Marx (co-author, music/lyrics); Rick Lyon(Original Broadway Cast - Nicky/Trekkie Monster, Puppet Conceiver and Designer); Rob McClure(Broadway alumni); and John Tartaglia (Original Broadway Cast - Princeton/Rod), Carmen Ruby Floyd (Original Broadway Cast) and Erin Quill (Original Broadway Cast) plus members of the current Off-Broadway cast of Avenue Q.
BroadwayWorld was there and you can check out photos from backstage below!
AVENUE Q has music and lyrics by Robert Lopez and Jeff Marx, book by Jeff Whitty, and is directed by Jason Moore. Based on an original concept by Robert Lopez and Jeff Marx, with puppets conceived and designed by Rick Lyon, Avenue Q has musical supervision by Stephen Oremus, choreography by Ken Roberson, scenic design by Anna Louizos, costume design by Mirena Rada, lighting design by Howell Binkley, and sound design by ACME Sound Partners. Music director is Karl Mansfield. Animation design is by Robert Lopez, incidental music is by Gary Adler, and casting is by Cindy Tolan & Adam Caldwell. Christine M. Daly is Production Stage Manager.
Photo Credit: Genevieve Rafter Keddy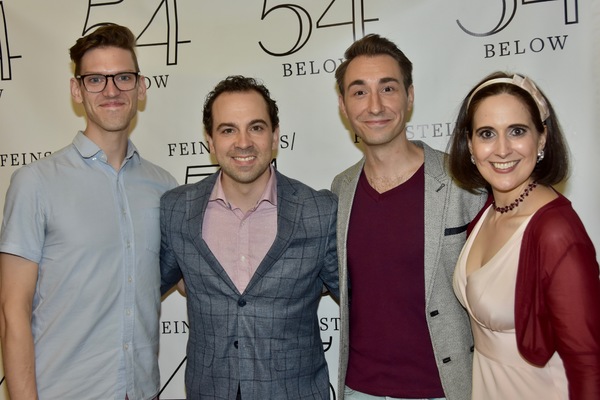 Ben Durocher, Rob McClure, Jason Jacoby and Stephanie D'Abruzzo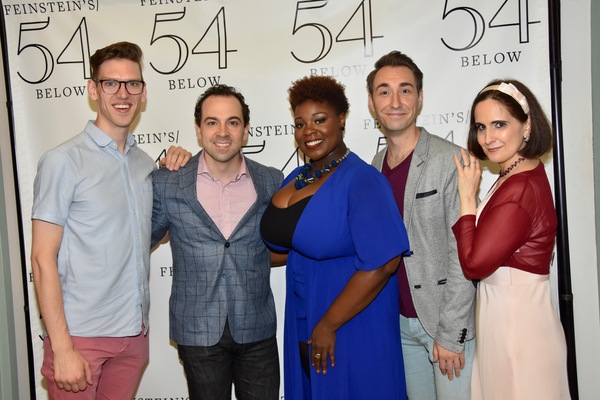 Ben Durocher, Rob McClure, Danielle K. Thomas, Jason Jacoby and Stephanie D'Abruzzo

Grace Choi and Nick Kohn

Ben Durocher, Maggie Lakis, Grace Choi, Danielle K. Thomas, Nick Kohn, Dana Steingold, Jason Jacoby, Katie Boren and Imari Hardon

Nick Kohn, Ben Durocher and Jason Jacoby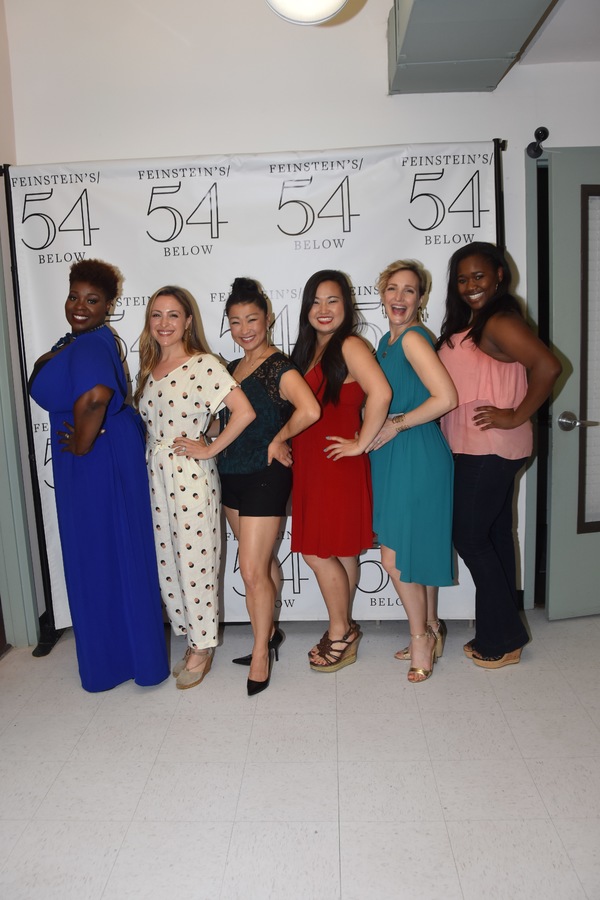 Danielle K. Thomas, Dana Steingold, Katie Boren, Grace Choi, Maggie Lakis and Imari Hardon

Danielle K. Thomas, Dana Steingold, Katie Boren, Grace Choi, Maggie Lakis and Imari Hardon

Danielle K. Thomas and Carmen Ruby Floyd

Danielle K. Thomas and Carmen Ruby Floyd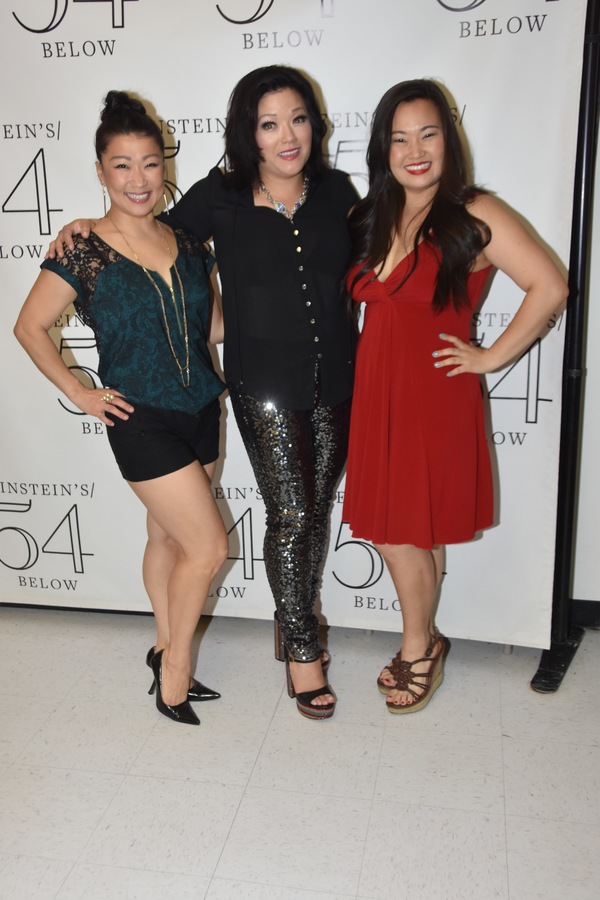 Katie Boren, Erin Quill and Grace Choi

Erin Quill, Carmen Ruby Floyd, Jordan Gelber, John Tartaglia, Stephanie D'Abruzzo and Rick Lyon

Erin Quill, Carmen Ruby Floyd, Jordan Gelber, John Tartaglia, Stephanie D'Abruzzo and Rick Lyon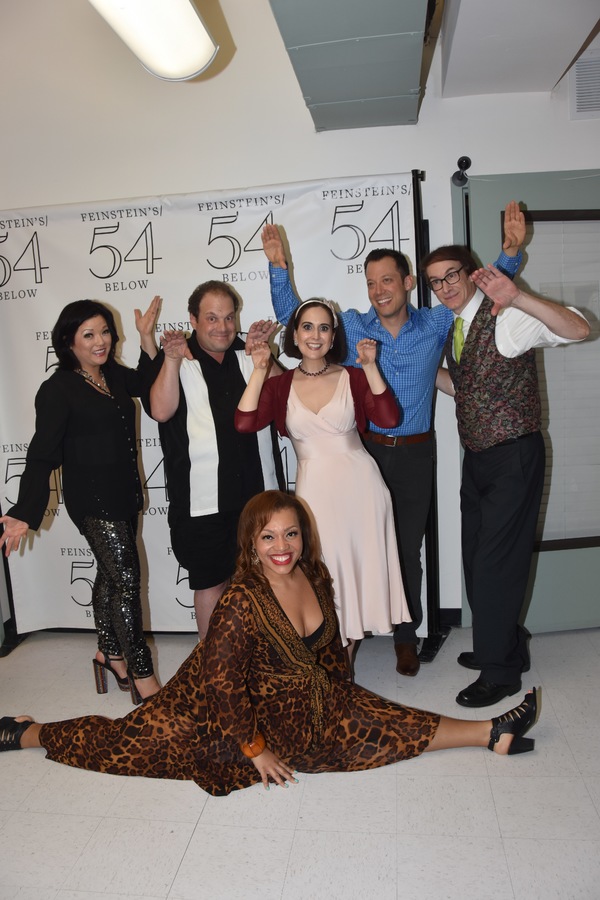 Erin Quill, Carmen Ruby Floyd, Jordan Gelber, John Tartaglia, Stephanie D'Abruzzo and Rick Lyon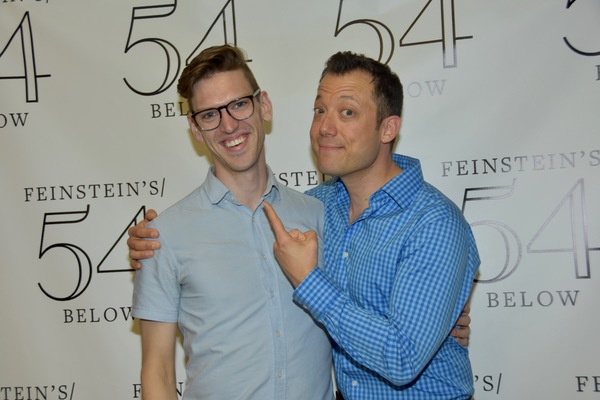 Ben Durocher and John Tartaglia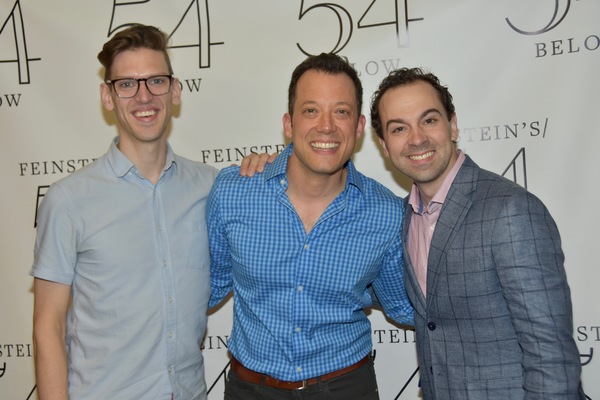 Ben Durocher, John Tartaglia and Rob McClure

Ben Durocher, John Tartaglia and Rob McClure

John Tartaglia, Stephanie D'Abruzzo and Rick Lyon

Jason Jacoby, Rick Lyon and Rob McClure

Gary Adler, Jordan Gelber, John Tartaglia and Rick Lyon

Carmen Ruby Floyd, Gary Adler, Stephanie D'Abruzzo, Jordan Gelber, John Tartaglia, Erin Quill, Jennifer Barnhart and Rick Lyon

Ben Durocher, Barrett Foa, Imari Harden, John Tartaglia, Jason Jacoby, Rob McClure, Maggie Lakis, Jennifer Barnhart and Rick Lyon

Rob McClure and Jennifer Barnhart

Ben Durocher, Barrett Foa, Rob McClure and John Tartaglia

John Tartaglia and Barrett Foa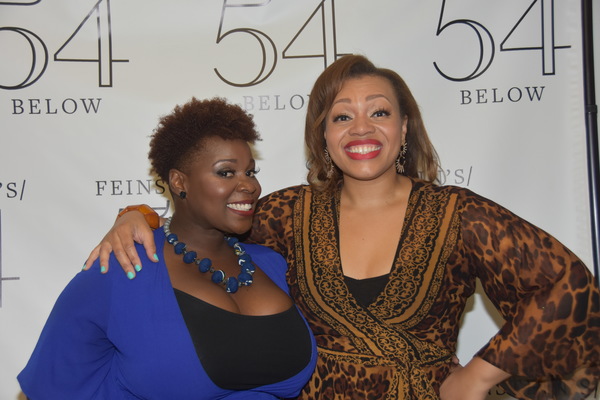 Danielle K. Thomas and Carmen Ruby Floyd

Dana Steingold, Anika Larsen, Stephanie D'Abruzzo, Maggie Lakis and Imari Harden

Dana Steingold, Anika Larsen, Jennifer Barnhart, Stephanie D'Abruzzo, Maggie Lakis and Imari Harden

Phoebe Kreutz and Jennifer Barnhart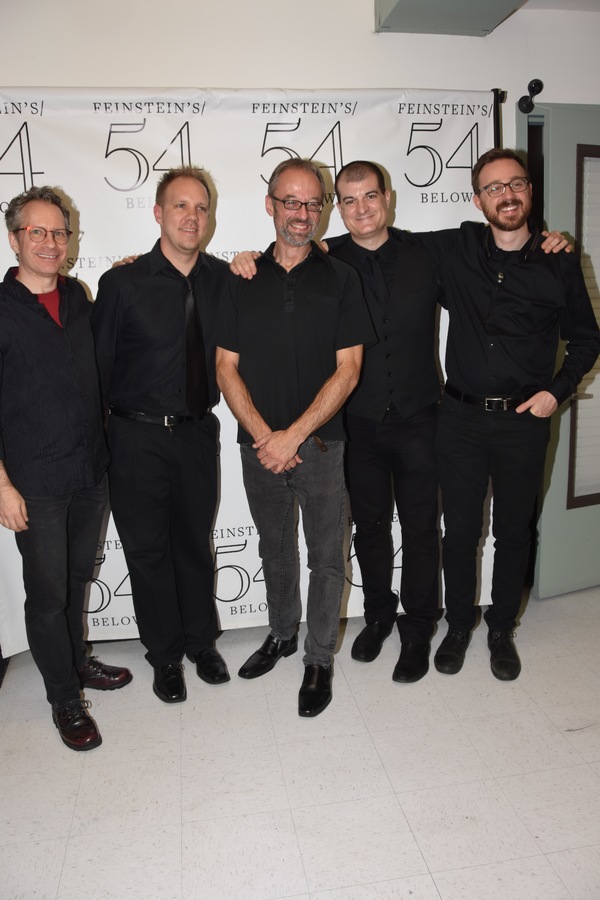 Tonight's Band-Gary Adler (Piano and Musical Director), Joe Choroszewski (Drums), Michael Blanco (Bass), Chris Biesterfeldt (Guitar) and Aaron Irwin (Winds)