Click Here for More Articles on ON YOUR FEET
Photo Coverage: Gloria and Emilio Estefan Join Cast of ON YOUR FEET for Final Broadway Bows!
After 780 performances in New York (34 previews and 746 regular performances), the Broadway production of ON YOUR FEET! played its final performance at the Marquis Theatre yesterday, August 20, 2017, ahead of the show's 80-week First National Tour and International Premiere, both kicking off this fall.
Launching on September 22 in Buffalo, NY, the National Tour will celebrate its Grand Opening on October 5 in the Estefans' home city of Miami, FL, and travel to over 60 additional cities across the country through April 21, 2019 - including Los Angeles, Houston, Philadelphia, Boston, San Francisco, Washington DC and Denver.
The full 32-city schedule for the tour's first year is now available; the route for the tour's second year will be announced at a later date. Plans for worldwide productions of On Your Feet! in Spain, Italy, Germany, France, Mexico and Japan are currently underway, to follow the musical's International Premiere this fall at the Beatrix Theatre in Utrecht, Netherlands, on October 29, 2017.
On Your Feet! began performances at the Marquis Theatre on Monday,October 5, 2015, with an opening night of November 5, 2015, following a Pre-Broadway engagement at Chicago's Oriental Theatre from June 2-July 5, 2015. The musical is directed by two-time Tony Award winner Jerry Mitchell (Kinky Boots, Hairspray) and choreographed by Tony Award nominee & Olivier Award winner Sergio Trujillo (Jersey Boys, Memphis), with an original book by Academy Award winner Alexander Dinelaris (Birdman, The Bodyguard Musical).
Gloria Estefan has sold over 100 million records and sold out stadiums around the world. Emilio and Gloria Estefan together have won 26 GRAMMY Awards - but their music is only half the story. From the heart of Havana to the streets of Miami came a cultural phenomenon unlike anything the music industry had ever seen. On Your Feet! is a new musical that follows the Estefans' journey to superstardom, set to their chart-topping smash hits, including "Rhythm Is Gonna Get You," "Conga," "1-2-3," "Get On Your Feet," "Mi Tierra," Don't Want To Lose You Now," and "Reach," in addition to an original song written by Gloria and her daughter Emily Estefan.
Below, BroadwayWorld brings you photos from the show's final Broadway curtain call!
Photo Credit: Jennifer Broski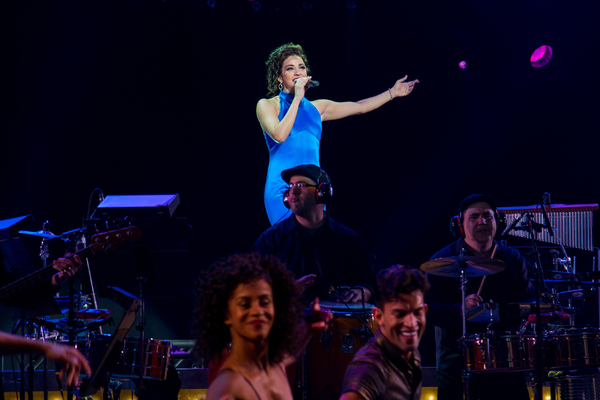 Ana Villafane and the cast of ON YOUR FEET

Amaris Sanchez, Ana Villafane and the cast of ON YOUR FEET

Doreen Montalvo and the cast of ON YOUR FEET

Alma Cuervo and the cast of ON YOUR FEET

The cast of ON YOUR FEET

The cast of ON YOUR FEET

The cast of ON YOUR FEET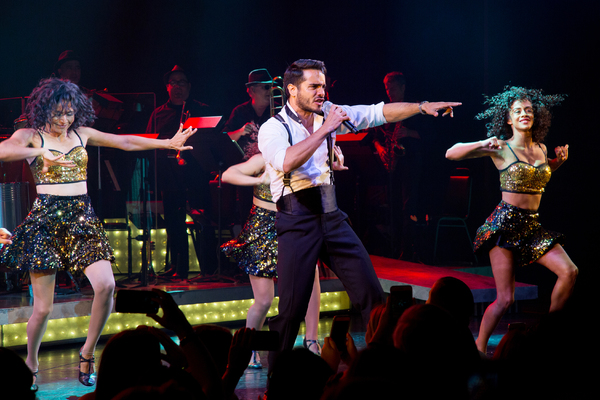 Ektor Rivera and the cast of ON YOUR FEET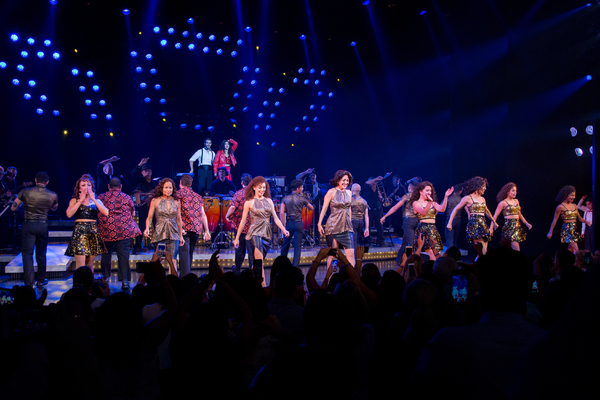 The cast of ON YOUR FEET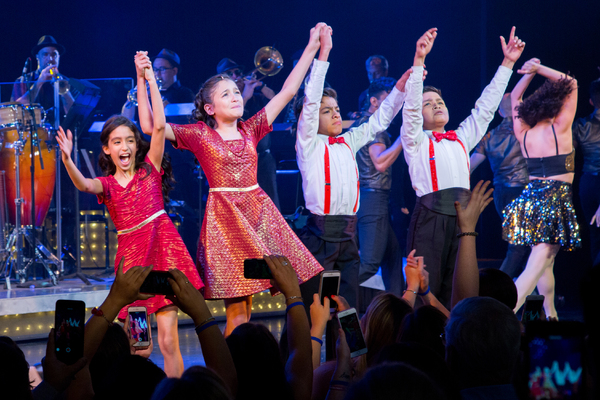 The cast of ON YOUR FEET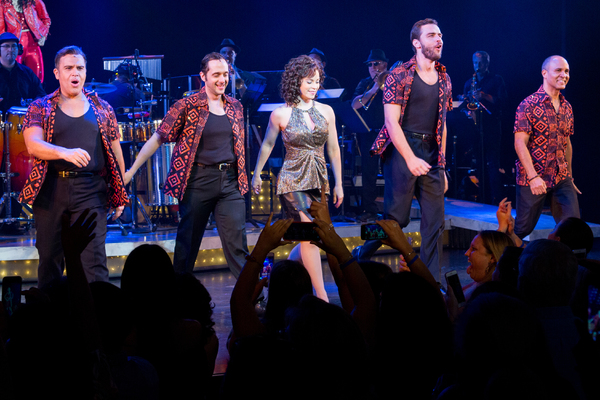 The cast of ON YOUR FEET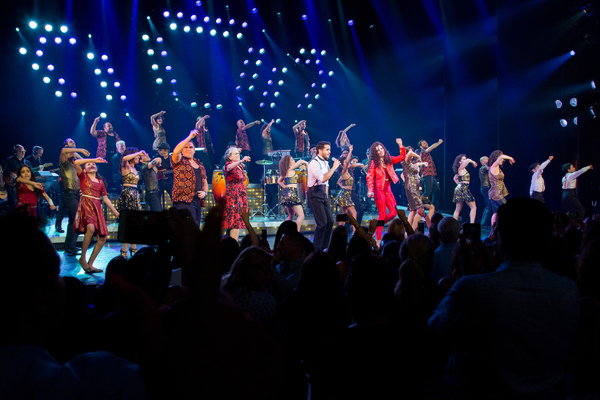 The cast of ON YOUR FEET

Ektor Rivera, Ana Villafane, Gloria Estefan, Doreen Montalvo, Emilio Estefan and the cast of ON YOUR FEET

Ektor Rivera, Ana Villafane, Gloria Estefan, Doreen Montalvo, Emily Estefan, and the cast of ON YOUR FEET

Ektor Rivera, Ana Villafane, Emilio Estefan, Gloria Estefan, Doreen Montalvo, Emily Estefan

Ektor Rivera, Emilio Estefan, Gloria Estefan, Ana Villafane

Ektor Rivera, Emilio Estefan, Gloria Estefan, Ana Villafane

Ektor Rivera, Emilio Estefan, Gloria Estefan, Ana Villafane, Emily Estefan, Doreen Montalvo, and the cast of ON YOUR FEET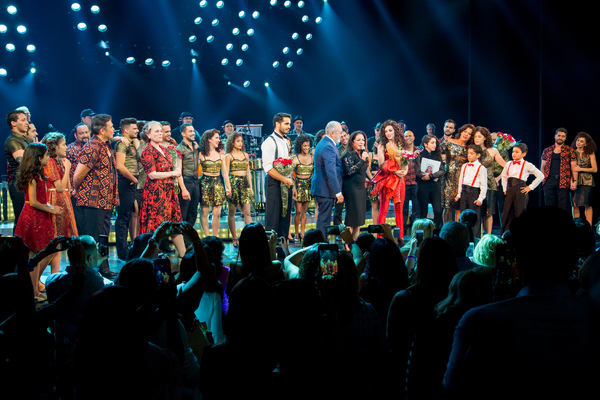 Emilio Estefan, Gloria Estefan, and the cast of ON YOUR FEET

Ektor Rivera, Emilio Estefan, Gloria Estefan, Ana Villafane and the cast of ON YOUR FEET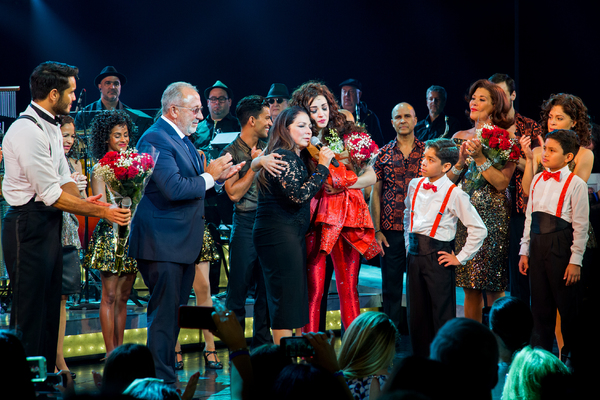 Ektor Rivera, Emilio Estefan, Gloria Estefan, Ana Villafane and the cast of ON YOUR FEET

Ektor Rivera, Emilio Estefan, Gloria Estefan, Ana Villafane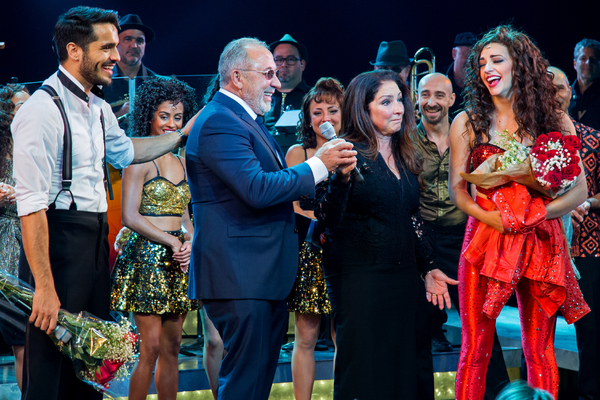 Ektor Rivera, Emilio Estefan, Gloria Estefan, Ana Villafane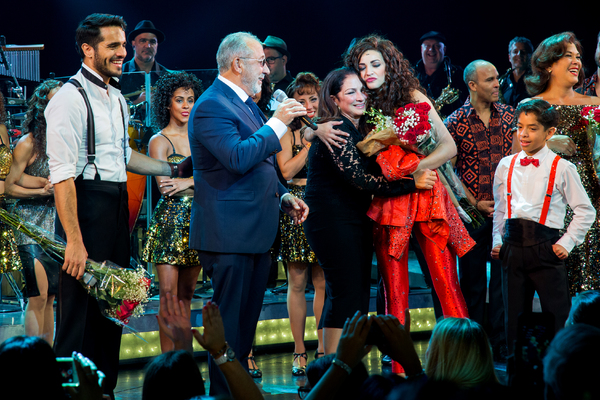 Ektor Rivera, Emilio Estefan, Gloria Estefan, Ana Villafane and the cast of ON YOUR FEET

Ektor Rivera, Emilio Estefan, Gloria Estefan, Ana Villafane and the cast of ON YOUR FEET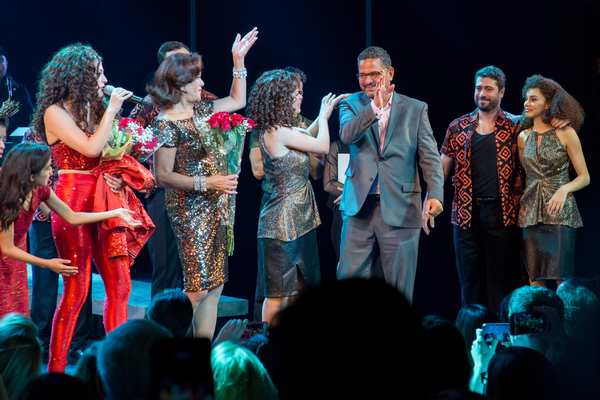 Ana Villafane, Doreen Montalvo, Alexander Dinelaris, and the cast of ON YOUR FEET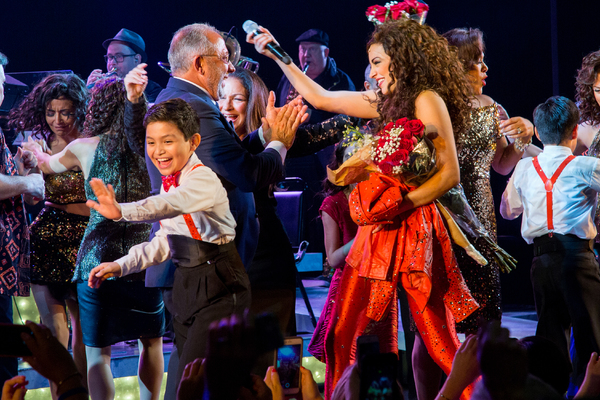 Emilio Estefan, Ana Villafane, and the cast of ON YOUR FEET
Related Articles