Photo Coverage: Chad Kimball, Cass Morgan & More Reunite for 54 SINGS MEMPHIS!
Memphis' original Broadway cast members Tony nominee Chad Kimball (Come From Away), Cass Morgan (The Bridges of Madison County), and J. Bernard Calloway (All The Way) came together for 54 SINGS MEMPHIS, a one night only concert at Feinstein's/54 Below last night, February 4th.
Memphis, which won the 2010 Tony Award for Best Musical, has music by David Bryan (BonJovi), lyrics by Bryan and Joe DiPietro (I Love You, You're Perfect, Now Change), and a book by Mr. DiPietro. The show was directed by Christopher Ashley and choreographed by Sergio Trujillo.
54 SINGS MEMPHIS was hosted by Memphis' original lead producers, Randy Adams and Sue Frost (Come From Away). The concert was directed by Robert W. Schneider (regional premiere of Memphis) and music directed by Joshua Zecher-Ross (George Street's I Love You, You're Perfect, Now Change).
Inspired by actual events, Memphis is about a white radio DJ who wants to change the world and an African-American singer who is ready for her big break. As they vow to change the world one song at a time, they find that their love for music is not the only love they share.
Photo Credit: Genevieve Rafter Keddy

54 Sings Memphis.the cast includes-Chad Kimball, Felicia Boswell, J. Bernard Calloway, Gilbert L. Bailey II, Antoine L. Smith, Cass Morgan, Justin Baret, Justin Baret, Iris Beaumier, Dionne Figgins, Lauren Lim Jackson, Tyrone Jackson, Kyle Javon, Raquel Jennings, Candice Monet McCall, Dan'yelle Williamson, Joseph Allen, Cam Cote, Kevin Covert, Christopher Gurr, Graham Hancock, Will Hutcheson, John Jellison, Allsun O'Malley and Talia Suskauer

Original cast members that includes-Tyrone Jackson, Dan'yelle Williamson, Kevin Covert, Candice Monet McCall, Antoine L. Smith, Darius Barnes, Dionne Figgins, Chad Kimball, John Jellison, Cass Morgan, Christopher Gurr, J. Bernard Calloway and Felicia Boswell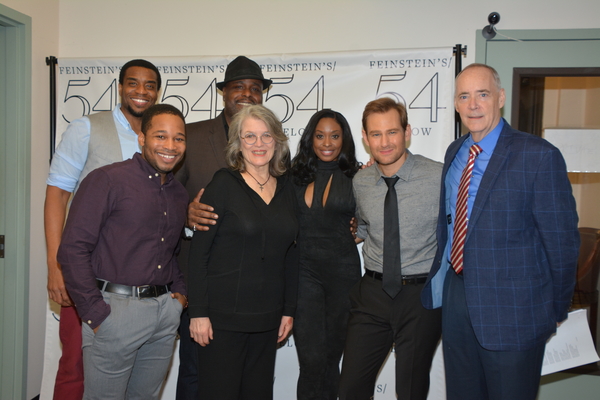 Gilbert L. Bailey, II, Antoine L. Smith, J. Bernard Calloway, Cass Morgan, Felicia Boswell, Chad Kimball and John Jellison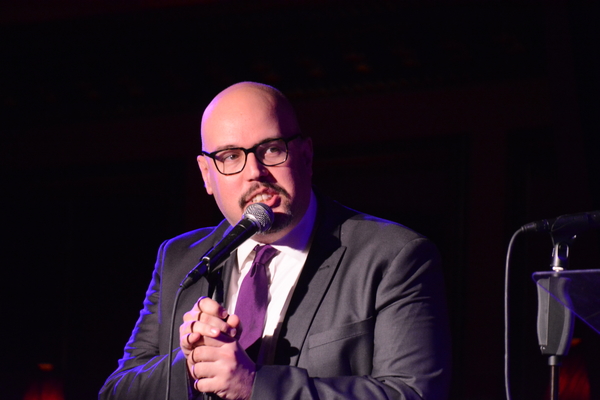 Robert W. Schneider (Producer and Director)

Randy Adams

Sue Frost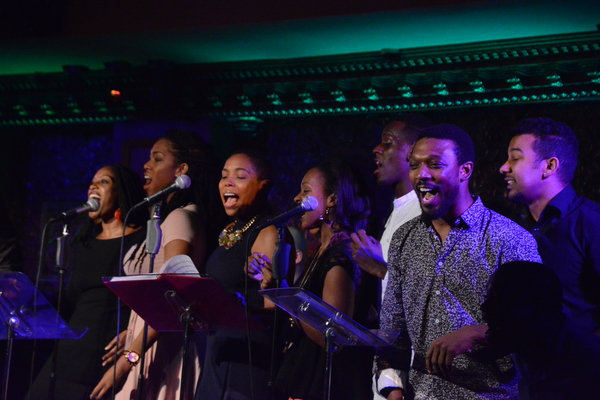 The Beale Street Ensemble that included-Justin Baret, Darius Barnes, Iris Beaumier, Dionne Figgins, Lauren Lim Jackson, Tyrone Jackson, Kyle Javon, Raquel Jennings, Candice Monet McCall and Dan'yelle Williamson

J. Bernard Calloway and Felicia Boswell

Felicia Boswell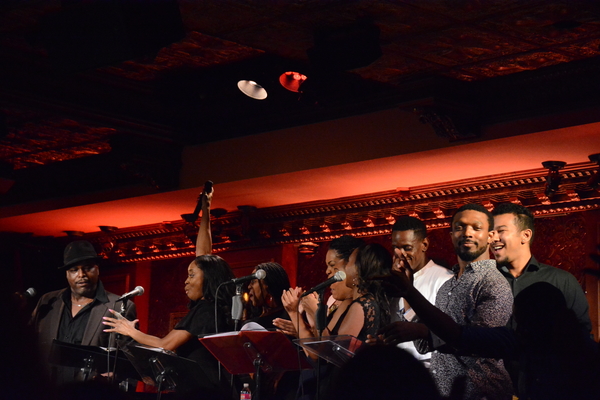 J. Bernard Calloway, Felicia Boswell and The Beale Street Ensemble that included-Justin Baret, Darius Barnes, Iris Beaumier, Dionne Figgins, Lauren Lim Jackson, Tyrone Jackson, Kyle Javon, Raquel Jennings, Candice Monet McCall and Dan'yelle Williamson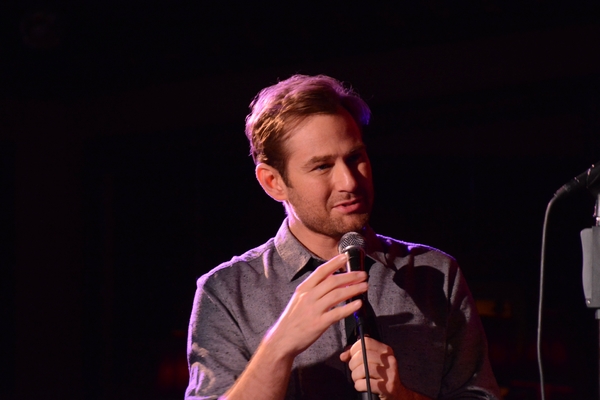 Chad Kimball

Chad Kimball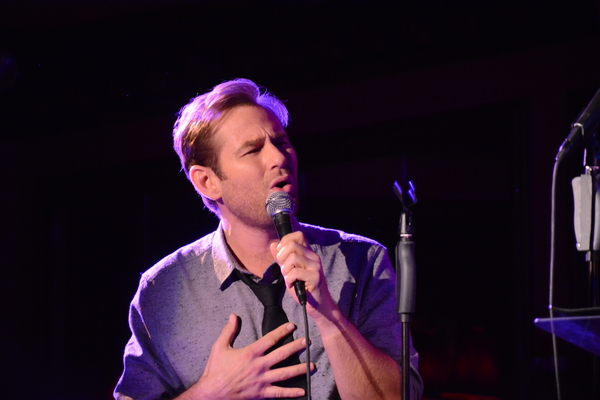 Chad Kimball

Chad Kimball

Chad Kimball and Christopher Gurr

Darius Barnes

Felicia Boswell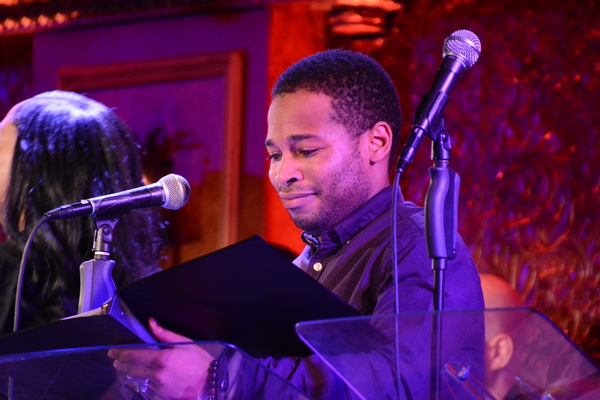 Gilbert L. Bailey II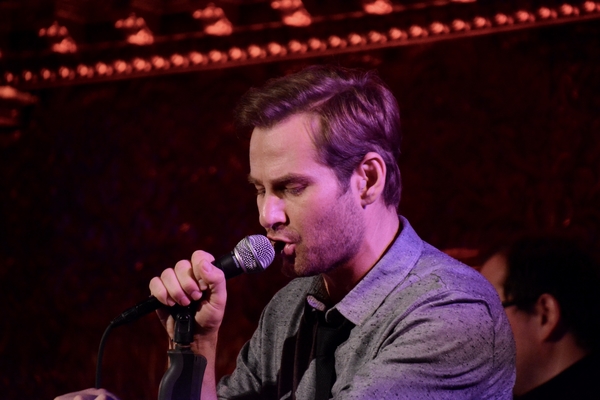 Chad Kimball

Chad Kimball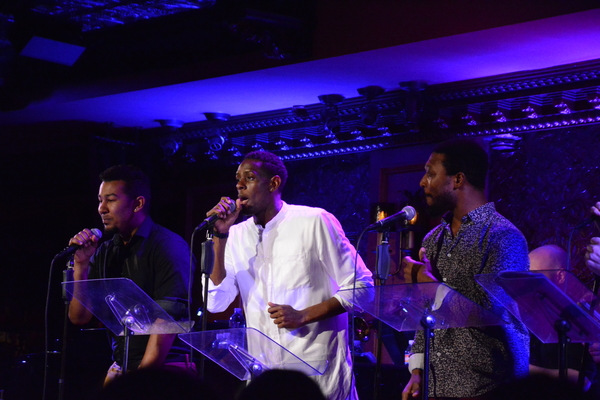 Justin Baret, Darius Barnes and Tyrone Jackson

Kevin Covert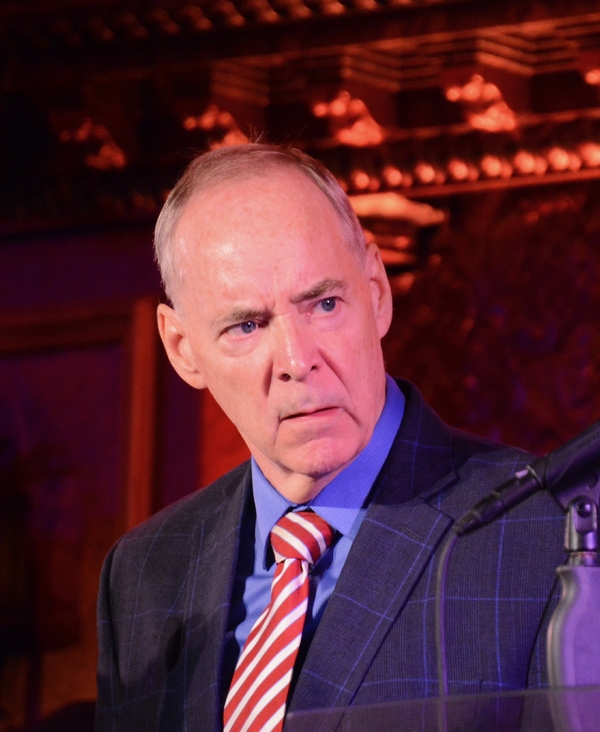 John Jellison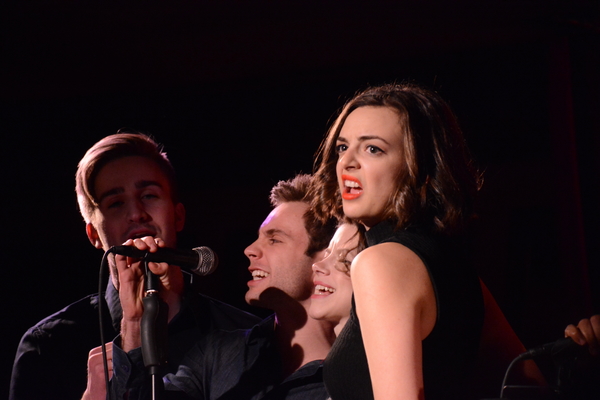 Members of the Main Street Ensemble-Graham Hancock, Joseph Allen, Allsun O'Malley and Talia Suskauer

Gilbert L. Bailey II with Members of the Main Street Ensemble-Graham Hancock, Joseph Allen, Allsun O'Malley and Talia Suskauer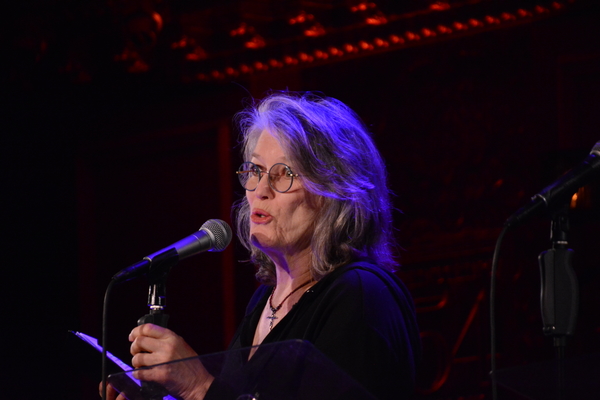 Cass Morgan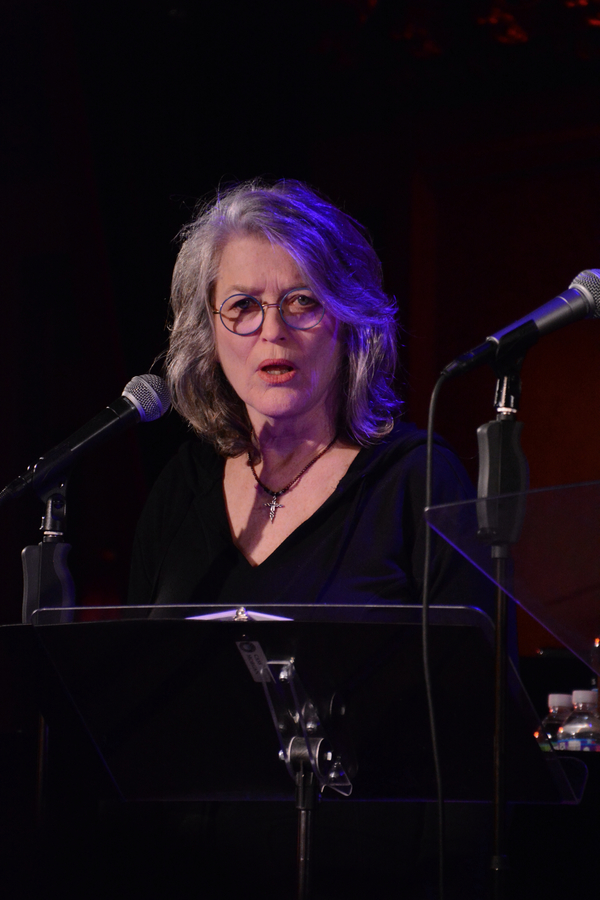 Cass Morgan

Cass Morgan

The Beale Street Ensemble that included-Justin Baret, Darius Barnes, Iris Beaumier, Dionne Figgins, Lauren Lim Jackson, Tyrone Jackson, Kyle Javon, Raquel Jennings, Candice Monet McCall and Dan'yelle Williamson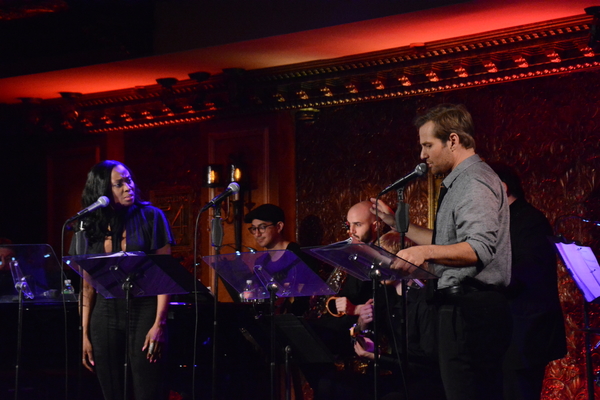 Felicia Boswell and Chad Kimball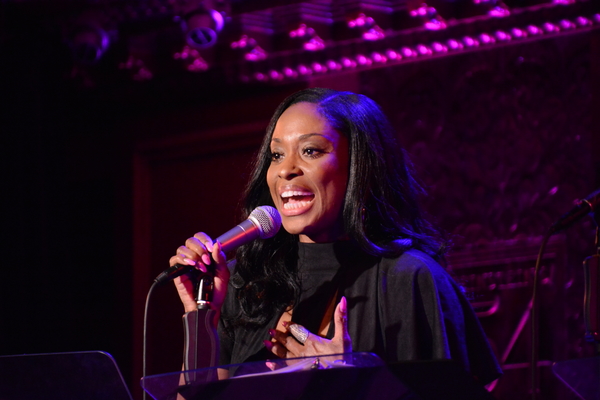 Felicia Boswell

Felicia Boswell

Felicia Boswell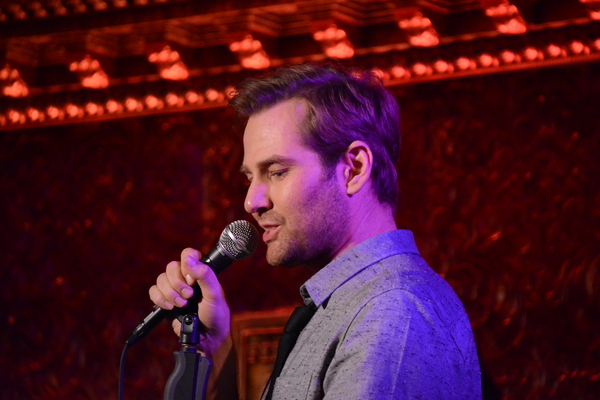 Chad Kimball

Felicia Boswell and the Someday Singers-Dan'yelle Williamson, Raquel Jennings and Dionne Figgins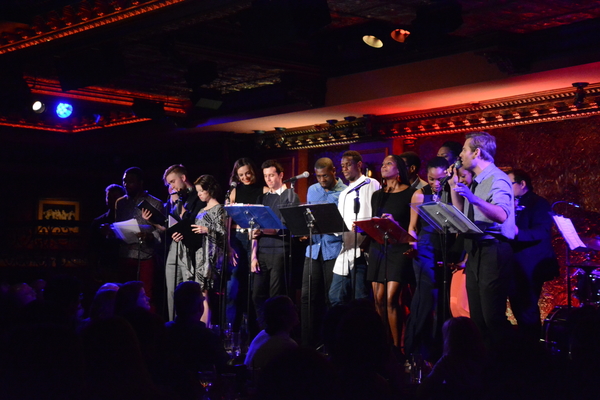 Chad Kimball with The Cast of 54 Sings Memphis

Tyrone Jackson and Antoine L. Smith

Gilbert L. Bailey II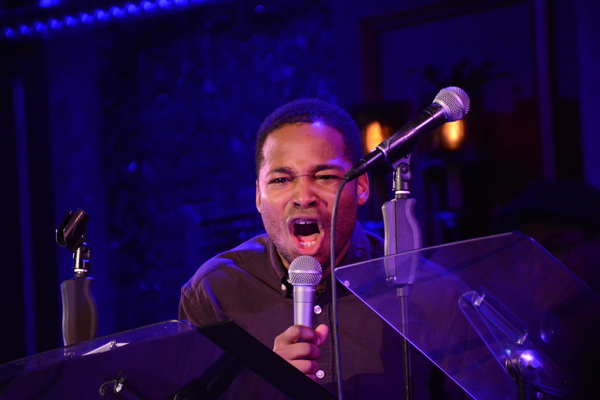 Gilbert L. Bailey II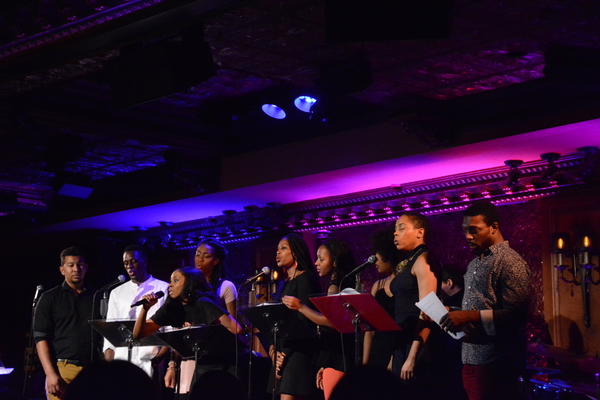 The Beale Street Ensemble that included-Justin Baret, Darius Barnes, Iris Beaumier, Dionne Figgins, Lauren Lim Jackson, Tyrone Jackson, Kyle Javon, Raquel Jennings, Candice Monet McCall and Dan'yelle Williamson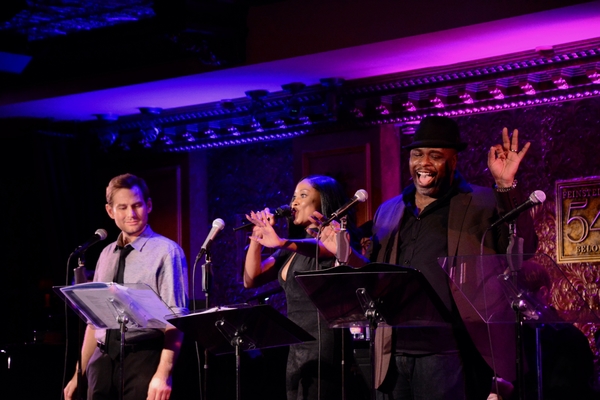 Chad Kimball, Felicia Boswell and J. Bernard Calloway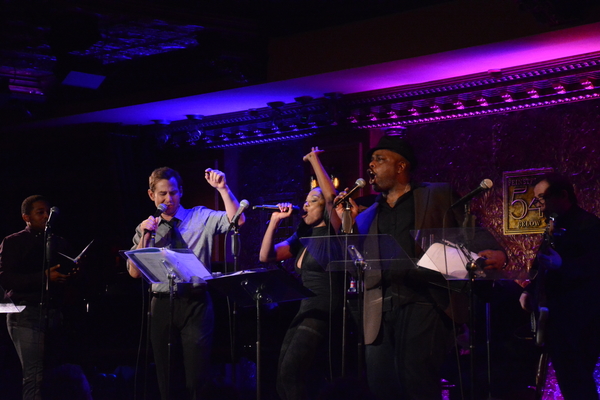 Chad Kimball, Felicia Boswell and J. Bernard Calloway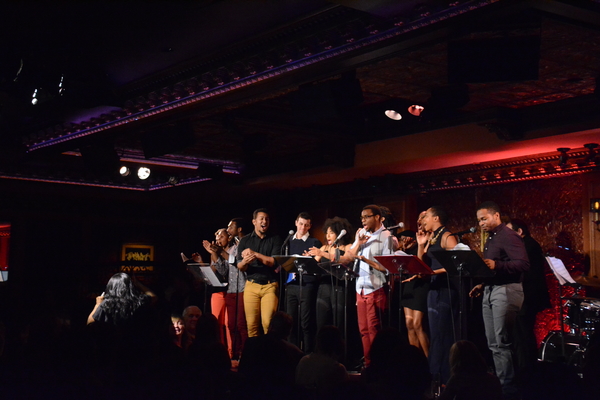 54 Sings Memphis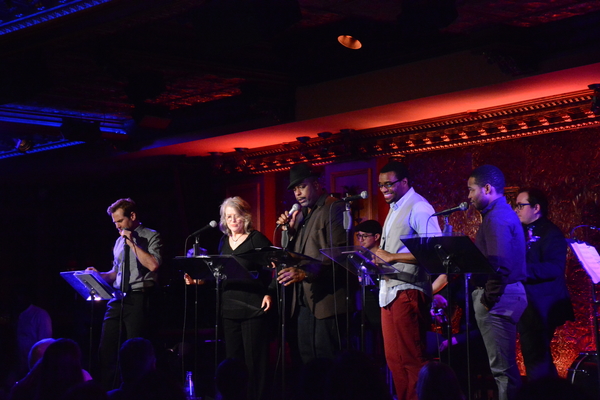 Chad Kimball, Cass Morgan, J. Bernard Calloway, Antoine L. Smith and Gilbert L. Bailey II

Cass Morgan, J. Bernard Calloway, Antoine L. Smith and Gilbert L. Bailey II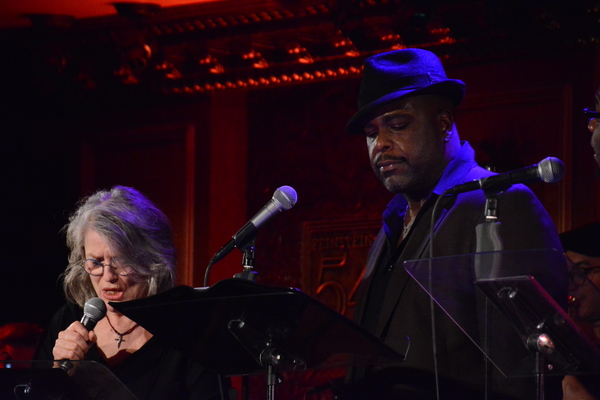 Cass Morgan and J. Bernard Calloway

Felicia Boswell and Chad Kimball

Felicia Boswell and Chad Kimball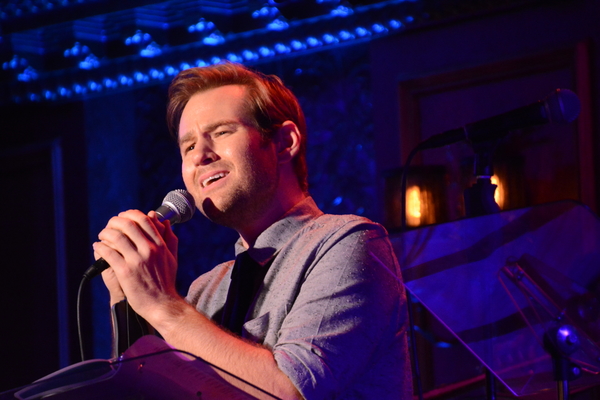 Chad Kimball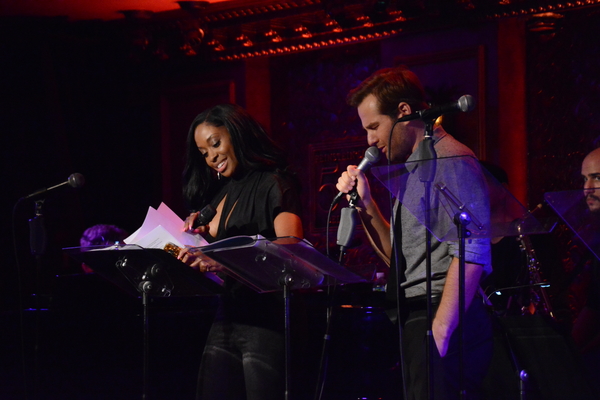 Felicia Boswell and Chad Kimball

Antoine L. Smith, Gilbert L. Bailey II, J. Bernard Calloway, Chad Kimball and Felicia Boswell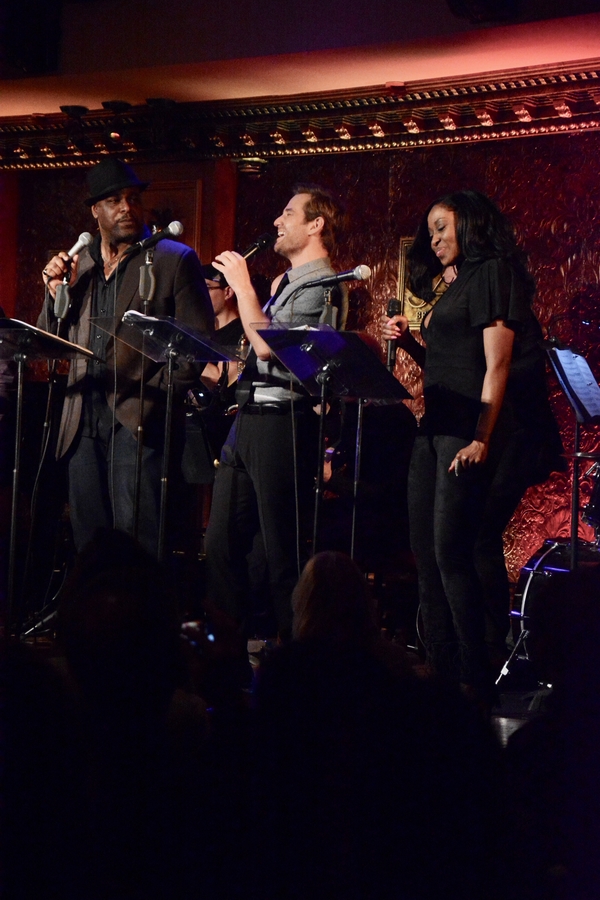 J. Bernard Calloway, Chad Kimball and Felicia Boswell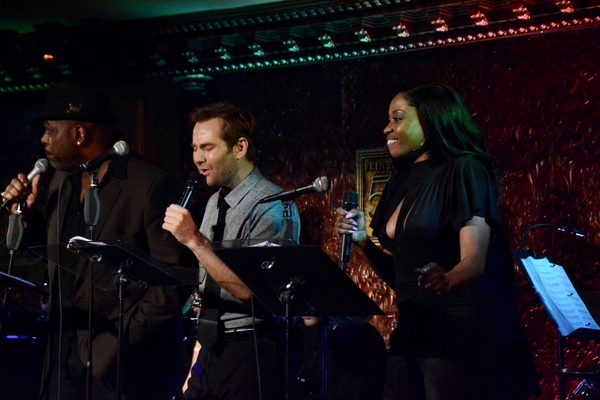 J. Bernard Calloway, Chad Kimball and Felicia Boswell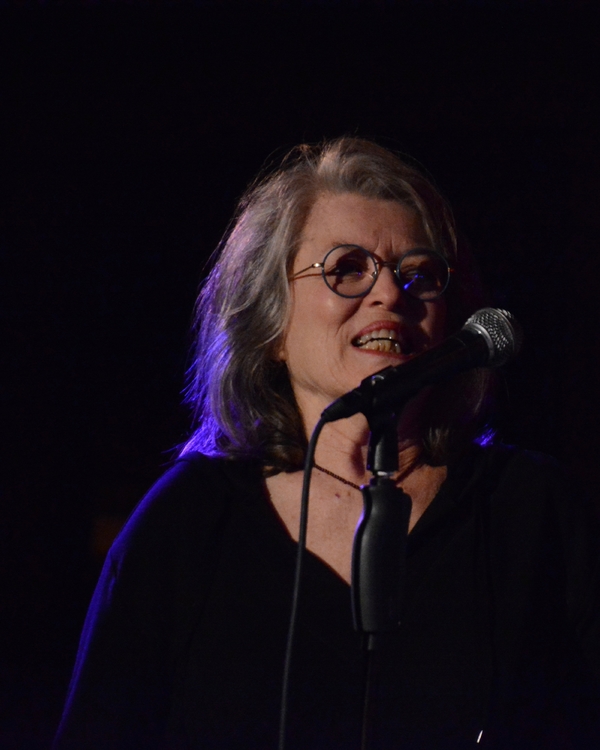 J. Bernard Calloway, Chad Kimball and Felicia Boswell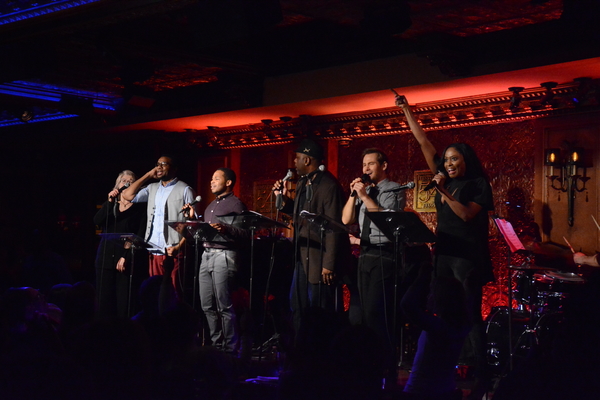 Cass Morgan, Antoine L. Smith, Gilbert L. Bailey II, J. Bernard Calloway, Chad Kimball and Felicia Boswell

Cass Morgan and Antoine L. Smith

Cass Morgan, Antoine L. Smith, Gilbert L. Bailey II, J. Bernard Calloway, Chad Kimball and Felicia Boswell