Photo Coverage: Broadway Stars Relive 1988 and 2017 in Showtunes in BROADWAY BY THE YEAR
Last night, June 18, stars came out to relive some of the best Broadway showtunes of 1988 and 2017 at Broadway By The Year.
The concert featured songs from shows like The Phantom of the Opera, Chess, Carrie, Legs Diamond, Romance Romance, Dear Evan Hansen, Anastasia, Bandstand, Come From Away, Groundhog Day, Natasha, Pierre, and the Great Comet of 1812, and more!
Town Hall's Broadway by the Year series closes its 18th acclaimed season with a cast of nearly 35 performers!
Last night's performance featured William Michals (Lincoln Center production of South Pacific), Brian Charles Rooney (The Three-Penny Opera), Farah Alvin (Drama Desk Nominee and veteran of 5 Broadway shows), Rebecca Faulkenberry (Groundhog Day), Danny Gardner (2X Drama Desk Winner, Dames at Sea, Star of Radio City Summer Spectacular), and Marina Jurica (The Singing Meteorologist from CBS-TV, The Phantom of the Opera).
BroadwayWorld attended the show and you can check out photos below!
Photo Credit: Genevieve Rafter Keddy

Danny Gardner and the BBTY Dance Ensemble that includes-Emily Blake Anderson, Bryan Hunt, Lily Lewis, Claire Logan, Andrew Metzgar, Daniel Plimpton, Emilie Renier and Michael Verre

Danny Gardner and the BBTY Dance Ensemble that includes-Emily Blake Anderson, Bryan Hunt, Lily Lewis, Claire Logan, Andrew Metzgar, Daniel Plimpton, Emilie Renier and Michael Verre

Scott Siegel (Creator, Writer and Host)

Marina Jurica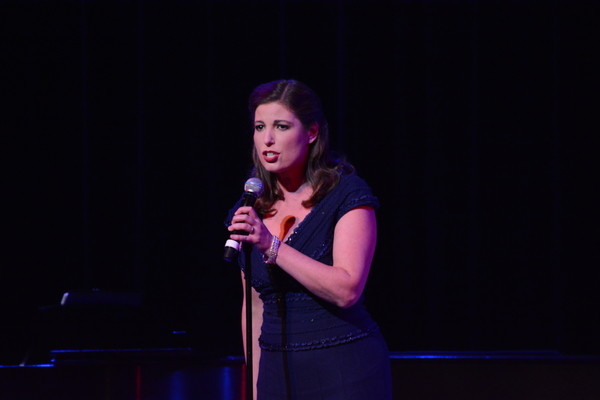 Marina Jurica

Marina Jurica and Brian Charles Rooney

Ross Patterson (Musical Director), Marina Jurica and Brian Charles Rooney

Brian Charles Rooney and Marina Jurica

Rebecca Faulkenberry and Farah Alvin

Ross Patterson, Rebecca Faulkenberry and Farah Alvin

Brian Charles Rooney and Marina Jurica

Brian Charles Rooney and Marina Jurica

Marina Jurica

Marina Jurica

The BBTY Chorus that includes-Emma Camp, Lauren Kolas, Philippa Lynas, Ryan McConville, Sophie Rapiejko and Matt Weinstein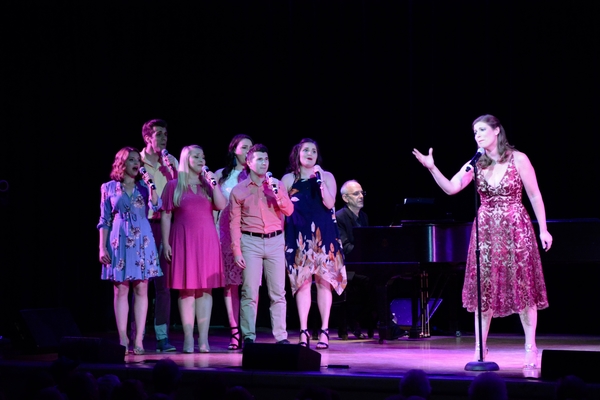 Marina Jurica with The BBTY Chorus that includes-Emma Camp, Lauren Kolas, Philippa Lynas, Ryan McConville, Sophie Rapiejko and Matt Weinstein

Danny Gardner and the BBTY Dance Ensemble that includes-Danielle Aliotta, Emily Blake Anderson, Mandie Black, Matthew Borchers, Jake Corcoran, Tessa Grady, Bryan Hunt, Lily Lewis, Sarah Lichty, Claire Logan, Andrew Metzgar, Corrine Munsch, Daniel Plimpton, Kristyn Pope, Emilie Renier, Joseph Sammour, Michael Santora, Britte Steele, Peter Surace and Michael Verre

Danny Gardner and the BBTY Dance Ensemble that includes-Danielle Aliotta, Emily Blake Anderson, Mandie Black, Matthew Borchers, Jake Corcoran, Tessa Grady, Bryan Hunt, Lily Lewis, Sarah Lichty, Claire Logan, Andrew Metzgar, Corrine Munsch, Daniel Plimpton, Kristyn Pope, Emilie Renier, Joseph Sammour, Michael Santora, Britte Steele, Peter Surace and Michael Verre