Photo Coverage: Barefoot Theatre Company Celebrates 2015 Vassallo Awards with Spring Gala
Barefoot Theatre Company celebrated the 2015 Vassallo Awards with a Spring Gala at the American Ballroom Theater in Manhattan. The ceremony, hosted by VH1's Ellie Lee, honored artistic achievement as well as mentorship and educational outreach to the younger generation of artists in memory of Ed Vassallo. Vassallo's career spanned 20 years and included work producing for the LAByrinth Theatre Company and volunteering with the 52nd Street Project.
Actress Anna Chlumsky (VEEP) was unable to attend due to family obligations, but sent a video message accepting the 2015 Vassallo Award for Outstanding Achievement in the Arts. She thanked Barefoot Theatre Company for "taking a chance" on her when she relaunched her acting career in 2005.
Actress Liza Colón-Zayas presented Pulitzer prize-winning playwright Stephen Adly Guirgis (Riverside and Crazy) with the 2015 Vassallo Award for Outstanding Achievement in Playwriting. Guirgis spoke of how Vassallo inspired him and other artists to get out there and create art, rather than just talking about it.
Playwright Lucy Thurber presented Daniel Talbott of Rattlestick Playwrights Theater with the 2015 Vassallo Award for mentorship. Talbott said: "when I think of mentorship, I think of family."
Barefoot also saluted Kamilah Forbes of Hi-Arts with the Educational Outreach Program Award which her colleague Tiffany Vega was on hand to accept.
The Gala also included a performance of "Waiting for Waiting For Godot" by Mike Reiss, Emmy and Peabody award-winning writer for The Simpsons. Directed by Barefoot Theatre Company founder and Artistic Director Francisco Solorzano, the short play stars Jerry Adler (Larry David's Fish in the Dark), and Margaret Ladd (Falcon Crest) along with Barefoot Theatre company members Maia Sage, Jennie West, Daniel K. Isaac, Jeremy Brena, and Kenneth King.
Barefoot founded the awards after Vassallo lost a two-year battle with cancer in 2014. The company was inspired to recognize Vassallo's dedication to the arts, which included work producing the TENN99 and NYNY festivals for theLAByrinth Theatre Company as well as feature films which saw release at the Tribeca Film Festival and IFC/Sundance Selects. Vassallo's passion extended to work as a mentor with the 52nd Street Project, which pairs New York City children and teens from with professional theatre artists. For this reason, the awards acknowledge not only artistic achievements but also educational outreach and mentorship that engages the next generation of artists.
The Vassallo Awards were sponsored by Sixpoint Brewery, American Ballroom Theater & Barefoot Studio Pictures.
BroadwayWorld has some photos from the event! Check them out below!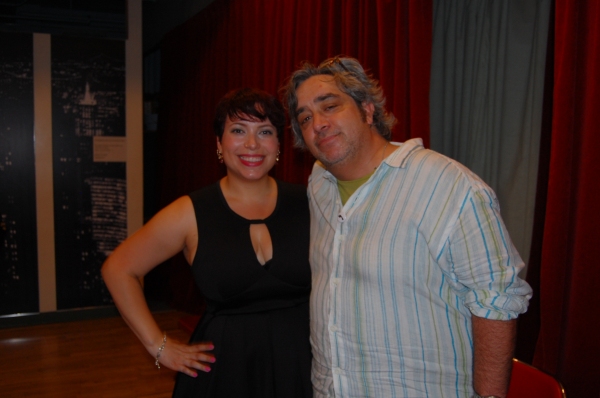 Hi-ARTS' Tiffany Vega (accepting award for Kamilah Forbes) with Stephen Adly Guirgis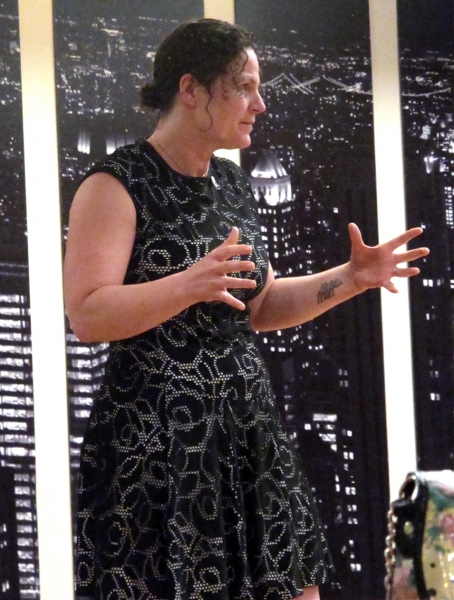 Lucy Thurber presenting the Vassallo Award for Outstanding Achievement In Mentorship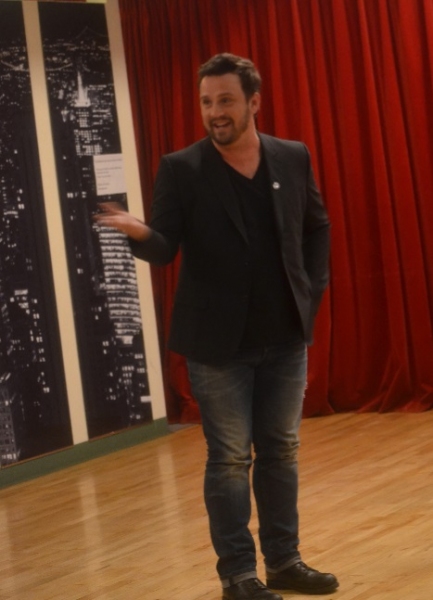 Daniel Talbott accepting the Vassallo Award for Outstanding Achievement In Mentorship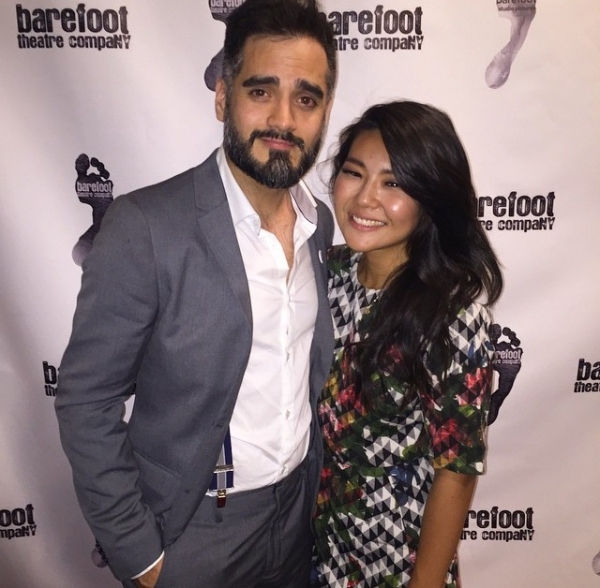 Barefoot Producing Artistic Director Francisco Solorzano and host Ellie Lee of VH1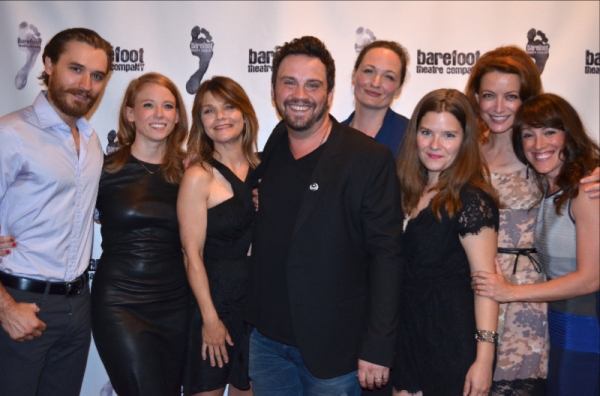 Rising Phoenix Rep Ensemble, L to R: Seth Numrich, Sarah Shaefer, Kathryn Erbe, Daniel Talbott, Addie Talbott, Charlotte Miller, Jelena Stupljanin, and Sam Soule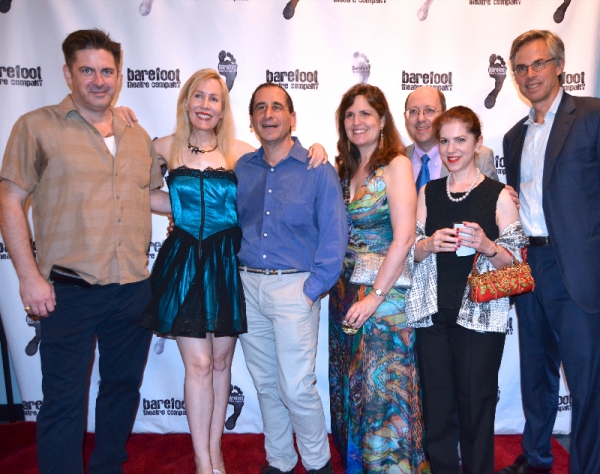 Mike Reiss & guests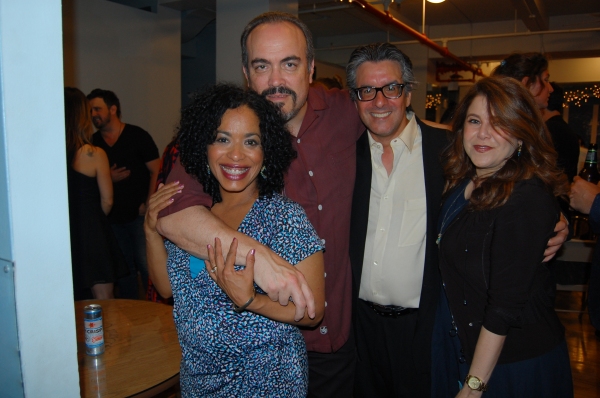 L to R: Liza Colón Zayas, David Zayas, Mel Nieves, Shira-Lee Sahlit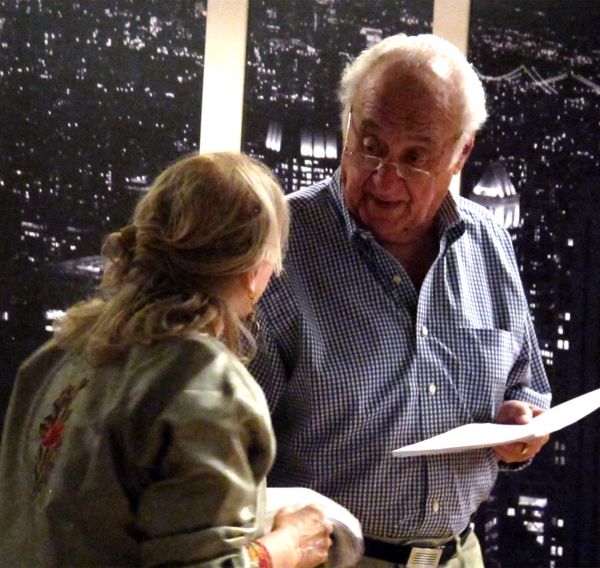 Margaret Ladd & Jerry Adler in reading of Mike Reiss' "Waiting For Waiting For Godot"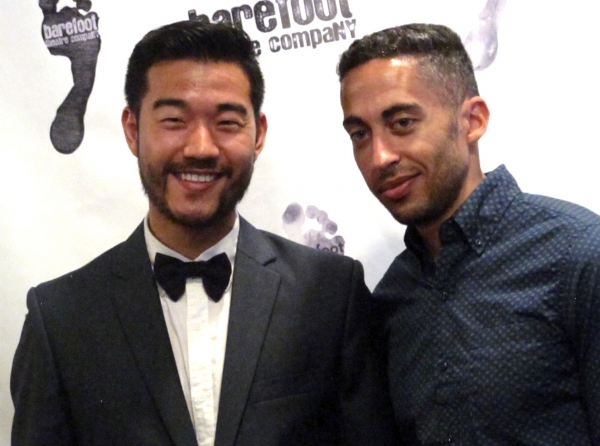 Daniel K. Isaac (left) and guest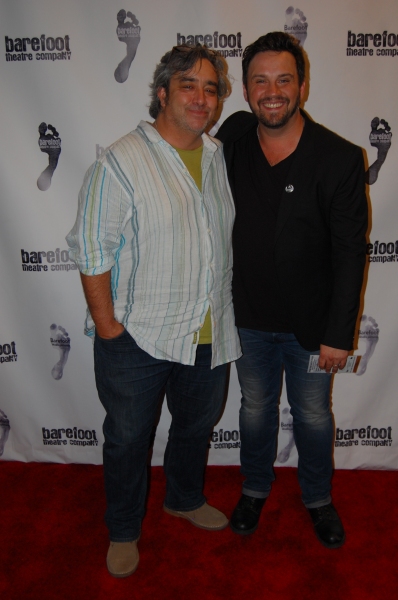 Honorees Stephen Adly Guirgis and Daniel Talbott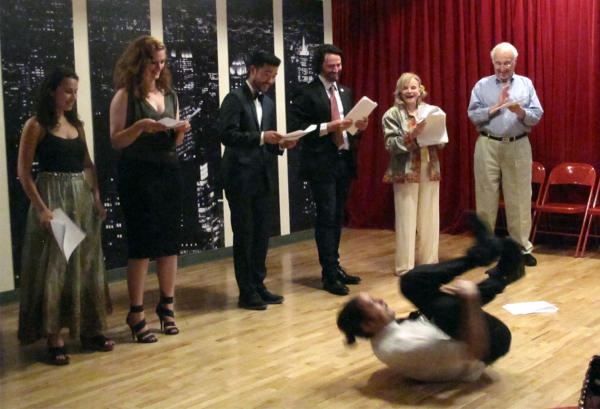 Cast of "Waiting for Waiting for Godot "L to R: Maia Sage, Jennie West, Daniel K. Isaac, Jeremy Brena, Margaret Ladd, Jerry Adler, Kenneth King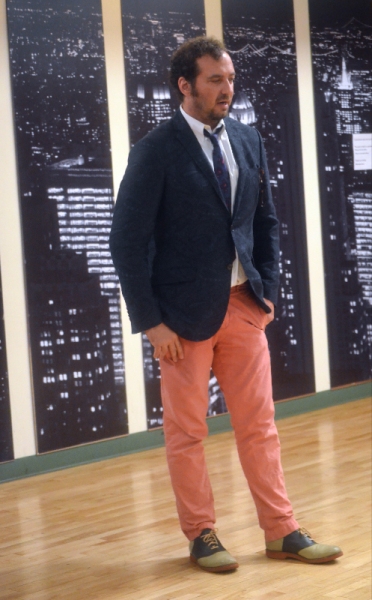 David Bar Katz remembers Ed Vassallo