Click Here for More Articles on NETWORK
NETWORK's Foodwork And the Rise of Immersive Theatre on Broadway and Beyond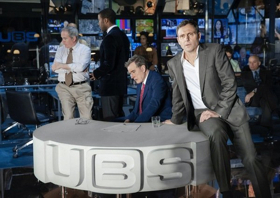 The Broadway media drama Network, starring Tony and Emmy-winner Bryan Cranston opens tonight at Broadway's Belasco Theatre,
Bringing to life the story of Howard Beale, a Network news anchor on the brink of madness, the play is also offering a never-before-seen on Broadway experience, putting audience members right smack in the middle of the action.
The show's producers recently announced FOODWORK, an exclusive, immersive onstage experience that will have audience members dining on a world-class menu from a former White House chef as the play takes place around them.
The FOODWORK experience begins with ticket buyers being escorted into a private entrance of the Belasco Theatre. The lucky audience members will then have the opportunity to explore the stage as the actors prepare around them. They will enjoy a four-course meal and cocktails throughout the evening, with the play's action surrounding them onstage.
Though the experience is the first of its kind for a Broadway setting, immersive theatre has seen a surge in popularity over the past decade, with more and more theatre groups offering fully or partially interactive programming to curious and delighted audience members from all over.
Broadway has even gotten in on the act, offering up stagings of new works and beloved classics that get the audience off the bench and into the game. Below see some other immersive works of past and present that have captivated and engaged audiences with immersive theatre magic!
---
Once On This Island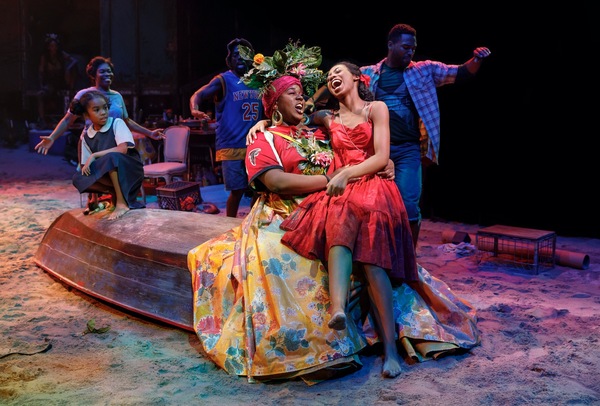 Once On This Island is the tale of Ti Moune, a fearless peasant girl who falls in love with a wealthy boy from the other side of the island. When their divided cultures keep them apart, Ti Moune is guided by the powerful island gods, Erzulie, Asaka, Papa Ge, and Agwe, on a remarkable quest to reunite with the man who has captured her heart.
Michael Arden's new Tony-winning Broadway production, transforms the reality of a tropical village devastated by a storm into a fantastical world alive with hope - and Circle In The Square into a fully functioning beach. The show's immersive in the round setting includes a sand pit stage, working pool, live chickens, and one very well-loved goat! For more information, visit: www.onceonthisisland.com
---
Sleep No More
A legendary hotel. Shakespeare's fallen hero. A film noir shadow of suspense. Punchdrunk's Sleep No More is an award-winning theatrical experience that tells Shakespeare's classic tragedy Macbeth through a darkly cinematic lens. Audiences move freely through the epic world of the story at their own pace, choosing where to go and what to see, ensuring that everyone's journey is different and unique. Lucky guests may even find themselves pulled into the action in public (and private) ways.
Sleep No More is now playing at the McKittrick Hotel (530 W 27th Street, New York, NY).
---
shadowplay
James Matthew Barrie has cordially invited you to his home and private study, seeking assistance on a new work for the stage. It is there within the walls of his home that James introduces you to the newly dreamed up character of Peter Pan and his magnificent home of Neverland. Yet James' beautiful imagination is too much for him to control, and soon the merry world of pleasant adventures begins to collide with the doubts, fears, and horrible tragedies that follow James wherever he goes. Based on the life, writings, and creations of Sir James Matthew Barrie, shadowplay sets out to celebrate the whimsical worlds he is known for creating, while also exploring the dark and complicated life that made him into the man he was.
Tickets available at theshadowplaynyc.com.
---
Accomplice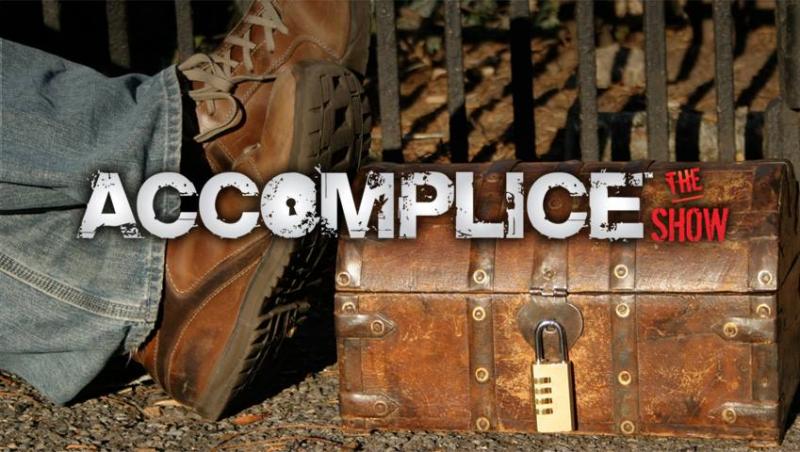 Accomplice NYC is a fully interactive comedic adventure taking you through the streets of downtown Manhattan. Guests are taken on a multi-neighborhood sleuthing experience complete with random encounters with improvisational actors and drinks and appetizers as part of the experience. Accomplice offers several scenarios for guests for choose from, so there's a case for any amateur sleuths out there who think they have what it takes.
Learn more at www.accomplicetheshow.com.
---
Queen of the Night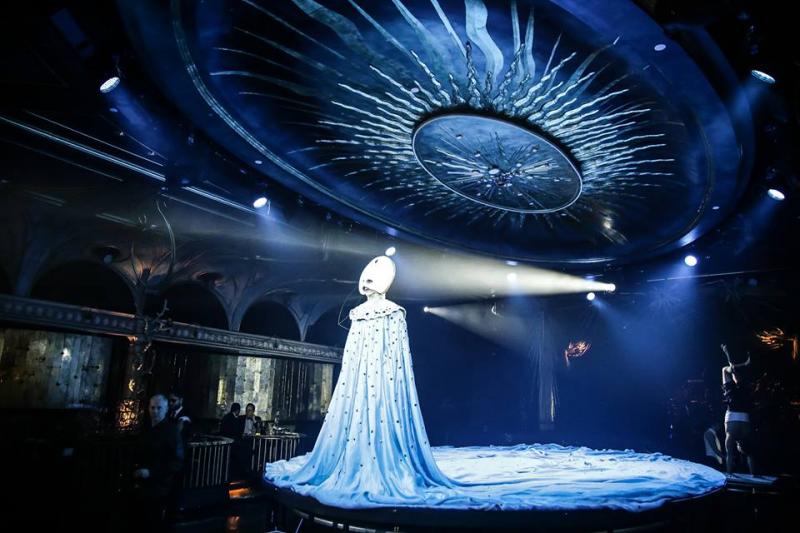 NYC's Queen of the Night is a dark debutante ball thrown by The Marchesa for her daughter Pamina. Queen of the Night is a fusion of performance, music, circus, cuisine, design, and nightlife that welcomed the audience into a wholly interactive entertainment experience. Drinks flow, dinner is served, and over the course of the gala, guests were engaged, entertained, and immersed in this genre-blurring initiation.
---
Then She Fell
Third Rail's Then She Fell is a fully immersive, multi-sensory experience in which only 15 audience members at a time explore a dreamlike world where every alcove, corner, and corridor has been transformed into lushly designed performance space. Inspired by the life and writings of Lewis Carroll, it offers an 'Alice-like' experience for audience members as they explore the rooms, often by themselves, in order to discover hidden scenes; encounter performers one-on-one; unearth clues that illuminate a shrouded history; use skeleton keys to gain access to guarded secrets; and imbibe elixirs custom designed by one of NYC's foremost mixologists.
---
Spring Awakening (Broadway, 2006)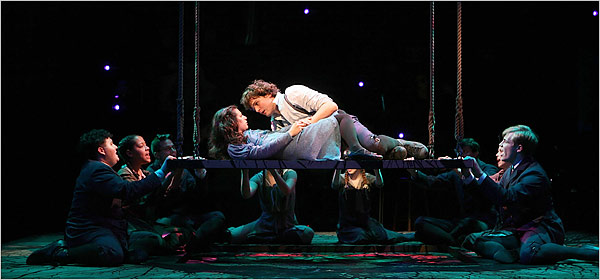 Spring Awakening is the contemporary musical adaptation of one of literature's most controversial plays. It follows a dozen young people and how they make their way through the thrilling, complicated, confusing and mysterious time of their sexual awakening. The Tony Award-winning original Broadway production of the show offered audience members an onstage experience. Sitting among cast members and the show's thrilling energy, onstage audience members were fully immersed in this emotional tale of adolescent self-discovery.
---
Here Lies Love
For Here Lies Love, The Public Theater transformed into a wholly immersive theatrical experience featuring moving sets and a 360-degree scenic and video environment. Told through a vibrant dance party, techno beats tell the story of the People Power Revolution that inspired the world and changed the Philippines forever.
---
Hair (Broadway, 2009)
The story of a group of young Americans searching for love and peace during the Vietnam era, HAIR is a timeless portrait of a movement that changed the world. Though the 2009 Tony Award winner for Best Revival of a Musical is not technically considered an immersive piece, director Diane Paulus' tribe of happy hippies frequently made their way into the audience and climbed the rafters to spread their message of peace and love (and nab a few hugs), before welcoming the audience onto the stage for a finale dance party! We'd say that's pretty darn immersive.
Related Articles