MasterVoices Announces 2019-20 Season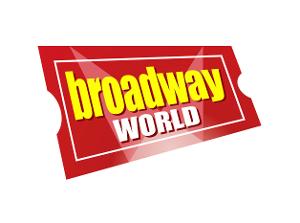 Ted Sperling, Artistic Director of MasterVoices, announced details of the acclaimed ensemble's 78th season, celebrating the joy of choral singing and the power of the human voice to unite, inspire and connect since 1941. Highlights include three major musical presentations at top venues, including a New York premiere, and the World Premiere of a new work, commissioned by the Company. Throughout the season there will be collaborations with leading singers, artists, ensembles and organizations, some who are familiar with and others who are new to the Company.
MasterVoices' upcoming season will begin at
Carnegie Hall
with the concert staging of a timely musical by the team of George and
Ira Gershwin
, George S. Kaufman and
Morrie Ryskind
. Created in 1933, Let 'Em Eat Cake is a comic satire about a populist U.S. President who is voted out of office and stages a coup to regain power. The New York premiere of Iron & Coal,
Jeremy Schonfeld
's multimedia rock-opera about his family's experience in the Holocaust and its aftermath, will be staged at the Gerald W. Lynch Theater. In the spring the Company will present a concert staging of Bizet's Carmen in its original Opéra Comique version, with an English translation by eminent Broadway lyricist
Sheldon Harnick
, at the Rose Theater at Jazz at Lincoln Center's Frederick P. Rose Hall. In May, MasterVoices will collaborate with the esteemed East Side House settlement in the South Bronx for its third BRIDGES project, a community-wide musical celebration of one of the world's most renowned choral classics, Carmina Burana, paired with a new commission created especially for this partnership. The World Premiere of this new work, informed by Carmina and by members of the community, will be written by emerging composer
Tariq Al-Sabir
. Said Mr. Sperling, "We continue our commitment to the art of musical storytelling with works that illuminate the human condition across diverse genres. From the Gershwins' wink at Presidential politics, to an autobiographical journey rooted in the Holocaust and a beloved opera as translated by one of Broadway's greatest wordsmiths, our 150-voice chorus and world class soloists will be bringing to life the human comedy with all its richness and contradictions. We are creating a new culture around choral concerts that remains true to the art form while opening the door to new audiences." Let 'Em Eat Cake -Thursday, November 21, 2019 at 7 PM
On November 21 at
Carnegie Hall
's Stern Auditorium / Perelman Stage, Music Director
Ted Sperling
will lead MasterVoices, guest soloists and Orchestra of St. Luke's in a concert staging of George and Ira Gershwins' 1933 musical Let 'Em Eat Cake, with a book by George S. Kaufman and
Morrie Ryskind
. Following the success of their 1931 Pulitzer Prize winning hit Of Thee I Sing, the Gershwins re-teamed with Kaufman and Ryskind for a sequel, a dark comic political satire about a U.S. President who is not re-elected and decides to stage a military coup, fire the Supreme Court, and even paint the White House blue. This rarely produced musical gem is filled with wonderful Gershwin songs, from the romantic "Mine" to the comic "Down With Everyone Who's Up," and features many of the actors who made MasterVoices' 2017 production of Of Thee I Sing a hit. The cast includes
Bryce Pinkham
as President Wintergreen,
Christopher Fitzgerald
,
Solea Pfeiffer
,
Chuck Cooper
,
Fred Applegate
, and
Kevin Chamberlin
. The choreographer is
Andrew Palermo
, with sound design by
Scott Lehrer
, costumes by
Tracy Christensen
and lighting design by
Maarten Cornelis
. Although not as commercially successful as Of Thee I Sing, Let 'Em Eat Cake was even more musically ambitious. As he would in his next score, Porgy and Bess,
George Gershwin
aimed at a creation which used the language of Broadway but the formal complexity and structure of an opera. Music and dialogue were integrated, and the music carried the action. He drew on wide-ranging influences including Handel, Schubert, Gilbert and Sullivan, military marches, Yiddish music, and the blues. Of Thee I Sing had already featured an unusual amount of counterpoint, but Let 'Em Eat Cake took this much further. Gershwin said, "I've written most of the music for this show contrapuntally, and it is that very insistence on the sharpness of a form that gives my music the acid touch it has-which paints the words of the lyrics, and is in keeping with the satire of the piece." Tickets for Let 'Em Eat Cake start at $30 and go on sale September 9 with a presale to MasterVoices members on September 3. Tickets may be purchased online at carnegiehall.org, by calling CarnegieCharge at 212.247.7800, or in person at
Carnegie Hall
's box office at 57th and Seventh Avenue. Iron & Coal - Friday and Saturday, January 10 and 11, 2020 at 8 PM
The second season highlight will be the New York premiere of the autobiographical multimedia rock-opera Iron & Coal, with music and text by New York-based
Jeremy Schonfeld
, which takes place on January 10 and 11, 2020 at the Gerald W. Lynch Theater at John Jay College of Criminal Justice as part of the PROTOTYPE Festival. This powerful and personal work (a "gripping, forceful, and stirring opus," The Washington Post) is based on the composer's own personal story and that of his father, Gustav Schonfeld, a childhood survivor of Auschwitz and author of the 2009 memoir, "Absence of Closure." Schonfeld, in true singer/songwriter tradition, leads the audience on a journey through past and present, from the death of his father to the birth of his son. The ghosts of a vanished world mix with the present, brought to life through animation, a rock band, a youth orchestra, and adult and youth choruses, to celebrate the indomitable spirit of our ancestors and the legacy we carry with us. Along with MasterVoices, joining Schonfeld onstage will be distinguished theater artist
Rinde Eckert
, tenor
Lincoln Clauss
, the Brooklyn Youth Chorus, and Contemporaneous, the New York-based contemporary music ensemble. The direction is by
Kevin Newbury
with music direction and arrangements by
David Bloom
. The projection design is by S. Katy Tucker, with animation design by Tom Seltzer and movement by
Natalie Lomonte
. Iron & Coal is produced by
Beth Morrison
Projects, and co-presented by PROTOTYPE Festival and Gerald W. Lynch Theater at John Jay College of Criminal Justice. It was commissioned and developed by Strathmore and
Beth Morrison
Projects.
Jeremy Schonfeld
(composer, creator, performer) is a singer/songwriter, composer/lyricist, producer, mentor, teacher, and actor. His concept album "Iron & Coal," produced in Vienna, Austria, was nominated for several Amadeus Awards, and in May of 2018, a multimedia concert event based on the album and featuring Jeremy, received its two-night World Premiere at The Strathmore in Bethesda, Maryland. His earlier concert-theatrical piece Drift, was revived in events both in London and in Lancaster, Pennsylvania, and in June of 2019, Calling All Kates opened the Adirondack Theater Festival. Jeremy created and worked on various albums and tracks, and wrote and performed two songs for the "Clear Blue Tuesday" film soundtrack. Recently, Jeremy scored a Billboard Top 25 hit with his song "Queen" recorded by
Frankie Grande
. Tickets for Iron & Coal will be available starting on October 15. Tickets may be purchased online at prototypefestival.org by calling 212.352.3101, or in person at
HERE Arts Center
at 145 6th Avenue. Carmen (Concert staging) - Thursday, April 2, 2020 at 8 PM
On April 2, 2020 at the Rose Theater at Jazz at Lincoln Center's Frederick P. Rose Hall, MasterVoices Music Director
Ted Sperling
will lead a concert staging of Bizet's Carmen in its original Opéra Comique version, with dialogue rather than recitative, as translated by the distinguished Broadway lyricist
Sheldon Harnick
. Harnick's translation of Carmen was commissioned and premiered by the
Houston Grand Opera
in 1981 and served as the English text for
Peter Brook
's acclaimed La Tragédie de Carmen which was performed at the Vivian Beaumont Theater in New York in 1984. These performances will mark the New York premiere of the full translation.
American mezzo-soprano Peabody Southwell, acclaimed for "her stylistic mastery and ripe, sensual sound" (Opera Magazine, UK), is Carmen. Rising American tenor Noah Stewart also stars as the naïve soldier, Don José. Highly demanded and "faultlessly gleaming" (Financial Times) lyric soprano Nicole Cabell sings the role of Micaela and the "superb" (New York Times) baritone Steven LaBrie appears as Escamillo in this staging featuring the 150-member MasterVoices chorus, Manhattan Girls Chorus, and Orchestra of St. Luke's. Sammi Cannold, recently recognized in Forbes Magazine's "30 Under 30 in Hollywood & Entertainment," directs and the choreographer is Gustavo Zajac, who staged the dances for MasterVoices' 2015 The Pirates of Penzance.
Sheldon Harnick
, with his late partner, composer
Jerry Bock
, created some of the most beloved musicals of the 20th century, including Fiorello! (1959), She Loves Me (1963), Fiddler on the Roof (1964), The Apple Tree (1966) and The Rothschilds (1970). In addition to Carmen, Harnick has provided English-language librettos for numerous classical operas and oratorios, including works by Stravinsky, Ravel, Mozart, Bach and Verdi. His version of Lehár's The Merry Widow (1977) was premiered by the San Diego Opera Company starring
Beverly Sills
(a subsequent album won the 1979 Grammy Award for best new opera recording). His translations of several Yiddish songs were featured in the Los Angeles and New York productions of
Joshua Sobol
's play Ghetto in 1986 and he collaborated on the English libretto for the Broadway production of the Dutch musical Cyrano in 1993. Tickets for Carmen start at $30 and will be available starting on December 9 with a presale available to MasterVoices members starting on December 2. Tickets will be available at the Jazz at Lincoln Center box office, Broadway at 60th Street, or by calling 212.721.6500 or 212.647.0251. Tickets may be purchased online at jazz.org. BRIDGES
Carmina Burana & World Premiere of a New Commission -
Saturday, May 9, 2020 at 3 PM & Monday, May 11 at 7 PM On Saturday, May 9 at Cardinal Hayes High School in the Bronx and on Monday, May 11 at Baruch Performing Arts Center in Manhattan,
Ted Sperling
will conduct a program consisting of two powerful pieces, in a thrilling collaboration between MasterVoices and East Side House Settlement in the South Bronx for the Company's third community BRIDGES CONNECTING COMMUNITIES THROUGH MUSIC project. First, a lively, intergenerational take on Carl Orff's Carmina Burana, will bring together families and avocational singers from throughout the South Bronx with the forces of MasterVoices. The performance will also involve local dance troupes of differing styles to provide choreography for select movements in Carmina Burana, which was originally written to include dance. Also featured on the program will be the World Premiere of a brand new MasterVoices commission, informed by Orff's masterpiece, but inspired by the diverse communities of the South Bronx. The composer is
Tariq Al-Sabir
, whose multimedia song cycle #UNWANTED, conceived in 2018 at
Mabou Mines
, had its world premiere at The Shed in New York in June 2019. Mr. Al-Sabir's new piece will be specifically written to include community members in both the singing and dancing. He and members of MasterVoices staff will interview members of the South Bronx community to draw inspiration for this commissioned work which will be scored for piano duo Anderson & Roe and five percussionists, three vocal soloists, amassed choir and children's chorus. Admission to the BRIDGES performance at Cardinal Hayes High School is free. Tickets for the performance at Baruch Performing Arts Center in Manhattan start at $30 and go on sale on December 9 with a presale available to MasterVoices members starting on December 2. For more information visit the MasterVoices website at mastervoices.org. MasterVoices in the Community
This season MasterVoices will celebrate the 16th anniversary of its Side-By-Side program, which nurtures the next generation of singers and choral music lovers. Each year, 15-20 high school students from the greater metropolitan area get the opportunity to sing "side by side" with experienced chorus members. The program provides mentoring, musical training, master classes, and unprecedented concert performance opportunities at
Carnegie Hall
, Lincoln Center, and New York
City Center
, among others. Students attend regular rehearsals, paired with a mentor in the chorus who guides them in musicianship, rehearsal discipline, performance practice, and rehearsal and performance etiquette. The participating Side-By-Side schools are also given free "friends and family" tickets for each performance. The Side-By-Side program provides invaluable learning and performance experiences for talented youths whether they go into music as a profession or not; but for those who do, this program can boast over 20 alumni who are now performing as professional musicians, nearly 100 program alumni now pursuing undergraduate, graduate, or doctoral degrees in a music-related field, and approximately 15 alumni who continue to sing with MasterVoices on a regular basis. More About the Works Let 'Em Eat Cake
In 1933 the U.S. was in the depths of the Great Depression. Against this dark background, the creators of the 1931 Pulitzer prize-winning musical Of Thee I Sing-
George Gershwin
, music;
Ira Gershwin
, lyrics; and George S. Kaufman and
Morrie Ryskind
, book-decided to write a sequel. The original show had satirized the American political system, telling the story of John P. Wintergreen, who runs for president of the United States-and wins-on a platform of Love, promising to marry the winner of a national beauty contest. Let 'Em Eat Cake, mirroring the year of its birth, would prove to be much darker. Like its predecessor, it satirized politics and the Supreme Court. To this it added commentary on the army, the Union League Club (a conservative organization promoting clean government, which had helped to bring down the Tweed Ring), Fascists, radicals, the League of Nations, businessmen, fashion, and even baseball. Let 'Em Eat Cake featured many elements that were familiar to audiences from the earlier musical. It reprised "Wintergreen for President," "Of Thee I Sing," and the theme song of the Supreme Court. And many characters returned-President and Mrs. Wintergreen, the Supreme Court, and especially Alexander Throttlebottom, the hapless vice president whom no one ever recognized. Wintergreen and his confederates are voted out of office in favor of John P. Tweedledee. With the help of the army (who has been bribed by being offered the war debt), Wintergreen seizes President Tweedledee and declares a dictatorship of the proletariat. He is in turn deposed by the radical rabble-rouser Kruger. Before the end of the evening, the Supreme Court is in chains, most of the main characters are condemned to be executed, and the military is threatening to take control of the country. Reviewers didn't quite know what to make of the music. "For all I know," said the critic
John Anderson
, the music "may be great stuff, but you can't wet a whistle with it, or take it out for dancing in the streets." The Catholic World suggested that the musical would be more appropriately reviewed by a music critic rather than someone from the drama desk. After 90 Broadway performances, Let 'Em Eat Cake closed, and it was never revived. Only one piece, the love song "Mine," derived from an exercise Gershwin had written when he was taking lessons in counterpoint, earned a place outside the show; it was recorded by
Judy Garland
and
Bing Crosby
. For years much of the music and book were believed to be lost, although there were a few attempts at reconstruction, but in 1978 the composer's handwritten notes were discovered in the Library of Congress. From this, the Broadway scholar
John McGlinn
reconstructed a detailed vocal score, which was then orchestrated by
Russell Warner
, drawing on the memories of people who had been involved in the original production. Iron & Coal
The ghosts of a distant and vanished world, both of horror and the iron will to survive, mix with the present in Iron & Coal, initially produced as a 2011 concept album. It has now been brought to life onstage using animation, projections, a band, youth chorus, and youth orchestra to celebrate the indomitable spirit of our ancestors and the legacy we carry with us. The U.S. premiere took place in May 2018 at the Music Center at Strathmore in Maryland. Writing in The Washington Post, critic Celia Wren said, "Part rock anthem, part off-Broadway musical, part singer-songwriter opus, the stirring wistful music regularly gathers swelling forcefulness, with snowballing orchestral textures and catchy, urgent rhythms." Taking inspiration from his father Gustav's memoir "Absence of Closure,"
Jeremy Schonfeld
traces his father's attempts to create a life out of the ashes having spent a year in Auschwitz in 1944-45 at the age of ten. Having been one of the few survivors along with his family, Gustav was saved because of his father's work as a doctor. Schonfeld weaves memories of his own early childhood and his own coming to terms with the death of his father Gustav and with the birth of his own son.
Jeremy Schonfeld
is a singer/songwriter, composer/lyricist, occasional actor, producer, mentor and teacher. His album "37 Notebooks," featured vocal performance contributions from
Adam Pascal
,
Julia Murney
,
Tracie Thoms
,
Amy Spanger
,
Lauren Kennedy
, and
Donnie Kehr
. His song "House of Love," recorded by
Shoshana Bean
for "37 Notebooks" featuring the Broadway Dreams Chorus, has been recorded and performed numerous times, and is consistently used in many diverse charitable campaigns including Defying Inequality and Rockers on Broadway. Additional albums include "Drift and Blue Skies and All," plus song contributions to the movie soundtrack for "Clear Blue Tuesday" (in which he co-starred) and the featured single "Babazille Mahlangu" written for the Broadway in South Africa campaign. Currently, he has been working in Nashville with producer Caleb Sherman, writing and producing material for up-and-coming singer
Brook Wood
and executive producing an EP for young singer/songwriter
Lauren Weintraub
. Carmen
Pyotr Ilyich Tchaikovsky once predicted that Bizet's Carmen would be one the best-known operas of all time. This of course has proven to be true yet it would have been a surprise to Bizet, who died three months after the opera's premiere at the Opéra Comique in Paris in 1875, believing his greatest work to be a failure. The Metropolitan Opera alone has performed it more than a thousand times. It has been adapted and modernized as a Broadway show, Carmen Jones, with an entirely black cast, set during World War II, and as Carmen: A Hip Hopera, starring Beyoncé. In addition to hearing Harnick's translation, this performance will be of Carmen as performed at Paris's Opéra Comique in 1875, with spoken dialogue, rather than the sung recitative which was composed after Bizet's death by Ernest Guiraud. Following the success of his one-act opera, Djamileh, the directors of the Opéra Comique commissioned 33-year-old
Georges Bizet
to write a full-length opera. They paired him with the experienced librettists
Henri Meilhac
who wrote the dialogue and Ludovic Halévy who wrote the lyrics. Bizet suggested adapting the novel Carmen by Prosper Mérimée. But the Opéra was a family-oriented institution and Carmen was the story of a hardened brigand, Don José, and his tumultuous affair with a smuggler and sexual temptress. In deference to the sensibilities of the Opéra Comique, the story was softened somewhat. Don José was changed from a menacing outlaw to a naïve young soldier. A new character is introduced, the dutiful and virtuous young Micaëla, who loves Don José and connects him with his elderly mother. Despite these concessions, the opera had a difficult path to its first night. The orchestra called some of the music unplayable. Once critic wrote that the music "could not redeem the shame of such a subject, the like of which has never in two centuries dishonored a stage dedicated to the delicate pleasures and sentiments of polite society." The chorus had equal difficulty, especially with the unusual demands made on them to act while singing, for instance in the brawl that erupts between two factions of cigarette factory girls in the first act. And the management kept pressing Bizet to dilute the savage nature of the work, and even to eliminate Carmen's murder at the end. However, the lead singers strongly supported Bizet, and the work was by and large left in its original form. The day before he died, Bizet had agreed to create a version of Carmen for the Vienna Opera that would substitute sung recitative for the spoken dialogue, so that it could be presented in the form of a grand opera. The task to fulfill this commission fell to his friend Ernest Guiraud, who wrote the recitative commonly heard today. In the process, some of the subtleties of the plot were inevitably lost. Other changes were also made to the score, including the addition of a ballet based on music drawn from Bizet's La Jolie Fille de Perth and incidental music he had written for the play L'Arlésienne. In this grand opera version, Carmen began its astonishing rise in popularity. Because of the prominence of the Vienna Opera version, and because Bizet died before he could work on a score for publication, no definitive form of the opera exists. MasterVoices has chosen to return to the opera's roots at the Opéra Comique, presenting the work with its original dialogue, and in English for greater immediacy. BRIDGES
Carmina Burana
World Premiere of New Commission by
Tariq Al-Sabir
, a MasterVoices commission Carmina Burana is probably the most frequently performed choral work of the 21st century. Composed in 1935 and 1936 by Carl Orff and set in three parts ("In Early Spring," "In the Tavern," and "Court of Love"), it is based on 24 poems from a much larger collection of medieval poems known as Carmina Burana which were discovered in 1803 in a Bavarian monastery. Originally intended as a staged work involving dance, choreography, and visual design, it is usually performed in concert halls as a cantata. Said conductor
Marin Alsop
on NPR, "It's a spectacle. It's very hard to categorize, and that was Orff's intent, really. He wanted it to be a piece for all of the senses: to hear the voice, to hear the words, to experience this enormous orchestra, two pianos. And also, it was envisioned to have a dance element and a theater element as well." Composer, Vocalist, Music Director and Producer
Tariq Al-Sabir
has been described as a "boundless talent" by Baltimore's City Hall and The Examiner deemed him "a rising musical mastermind." Tariq is an alumnus of The Peabody Institute, and is frequently engaged as a performer and composer in New York City where he is now based. His experience ranges from jingle writing and film scoring to music production. As a singer, he premiered a role in the world premiere of the Smithsonian Institute-commissioned operetta, Qadar and he premiered the role of George Stinney Sr. in the social justice opera, Stinney. 2017 saw the premieres of his commissioned works at Lincoln Center, National Sawdust, and
Joe's Pub
at
The Public Theater
. He collaborated with Kambui Olujimi and the Lone Wolf Recital Corps at MoMA in short film and live performance for the exhibition Projects 107: Lone Wolf Recital Corps. He nationally and internationally premiered the roles of
Richard Moss
and Travis Douglas in an opera by
Toshi Reagon
and Bernice Johnson Reagon, based on Octavia E. Butler's landmark dystopian novel, Parable of the Sower. He most recently served as music director for the Off-Broadway run of
Jomama Jones
' Black Light at the Greenwich House theater, after the show's successful run at
The Public Theater
in March 2019. His multimedia song cycle #UNWANTED, conceived in 2018 at
Mabou Mines
, had its world premiere at The Shed in June 2019. He made his LA Philharmonic debut in June 2019 in the cast of
Meredith Monk
's opera, Atlas, under the direction of Yuval Sharon.
Tariq Al-Sabir
has been featured as soloist with the Baltimore Symphony Orchestra, National Symphony Orchestra, D.C. Jazz Festival, Anacostia Jazz Festival, and the Kennedy Center's Conservatory Project. He has shared stages and worked with artists such as Billy Ocean,
Toshi Reagon
,
Meshell Ndegeocello
,
Andy Williams
,
Gladys Knight
, Hilary Hahn,
Sandi Patty
, Rance Allen, and Maurette Brown Clark. East Side House Settlement (ESH) is a recognized leader among New York City's human services. It offers a comprehensive and holistic portfolio of programs that provides support at every stage of the lifecycle, from birth through senior years. Founded in 1891 on the Upper East Side, ESH moved to Mott Haven in the Bronx in 1963. Mott Haven, one of the country's poorest congressional districts, remains ESH's headquarters, but today ESH programming reaches communities throughout the Bronx and Northern Manhattan. Its mission statement, revised in 2016, states: "We believe that education is the key that enables all people to create economic and civic opportunities for themselves, their families, and their community. We enrich, supplement and enhance the New York City Education system and place post-secondary options within reach of students. We provide workforce development and career readiness training infused with technology to enable community participants to improve their economic status and lead more fulfilling lives."
Details of MasterVoices' 2019-20 season can be found at
mastervoices.org
.