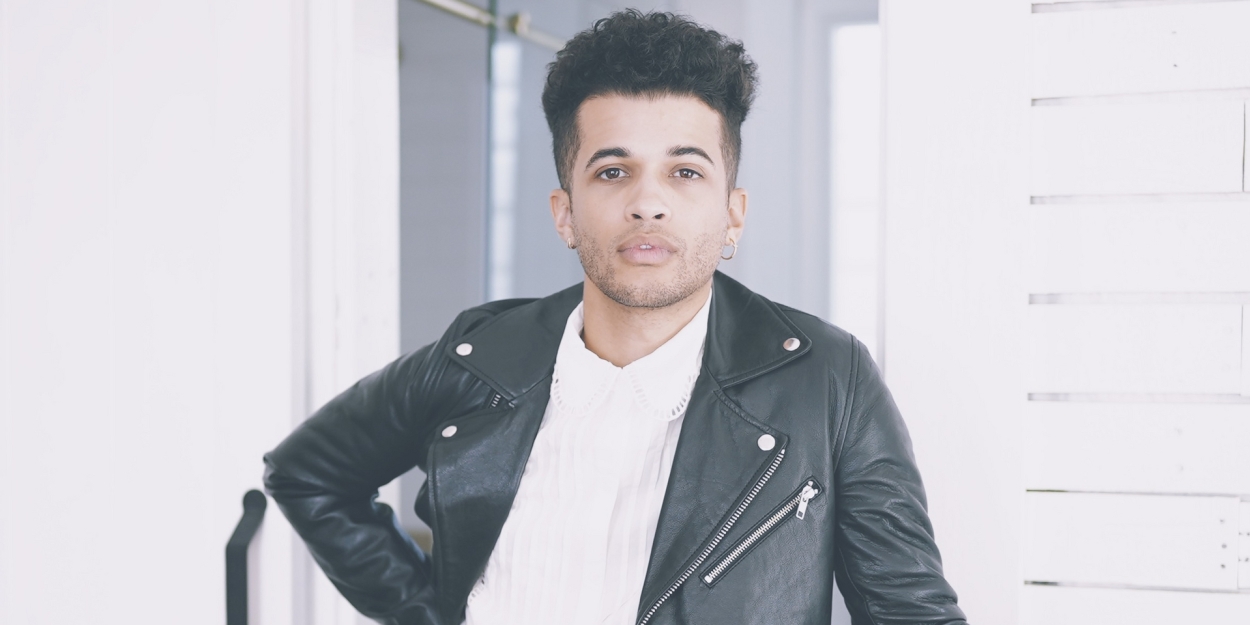 Interview: Jordan Fisher on Bringing SWEENEY TODD to a 'New Generation'
Sweeney Todd begins previews on February 26 at the Lunt-Fontanne Theater.
Broadway fans are just weeks away from attending the tale of Sweeney Todd once again, and Jordan Fisher is feeling the anticipation.
The actor is taking on his first classical role on Broadway playing Anthony Hope in the highly-anticipated revival, also starring Josh Groban, Annaleigh Ashford, Ruthie Ann Miles, Gaten Matarazzo, Maria Bilbao, and more.
Stephen Sondheim and Hugh Wheeler's landmark musical tells the tale of a resourceful pie shop owner and a vengeful barber out for blood. Directed by Thomas Kail, the revival is the first Broadway production since Sondheim's passing.
BroadwayWorld caught up with Fisher to discuss what new and old fans of Sweeney Todd can expect from the production, being inspired by Stephen Sondheim, what rehearsals have been like, and more.
---
Sweeney Todd is definitely one of the most anticipated shows of the season. How have rehearsals been going?
A dream. It's so exciting to say it that way, especially because it is this piece and it's this revival and the culture surrounding it in Midtown has very much been like, "Oh my God, it's the spring musical. It's the big musical." We are so fortunate and so appreciative and so grateful, just every positive adjective you could throw towards that to just be in the room every day. I mean, the caliber of people that are in there, the attention to detail, the love for the material, the love for each other, and the excitement to build it together. I think every bit of it has just been magic. That will be evident. That'll be evident the first time you see the show. It'll be evident the first time anyone sees the show.
Some of the most exciting stuff that I love to share is, if you're real purist of the piece and a Sondheim junkie like I am, Jonathan Tunick busted out the original sheets for this. That he worked on in the '70s and has taken his pencil and found mistakes and has been replacing those mistakes with the things that we're finding in the room right now. It's almost like we've gone back in time. Like I feel like we're doing this piece for the very first time but it's the piece that everyone knows and loves and oh, it's so special.
It's a Tommy Kail special and very much like all Tommy Kail's work, the thing that is never lost is the authenticity and the humanity of the piece. That's, again, evident when you see it. It's not the caricature-y thing that we know and love, but is very much the piece that is still so familiar and will strike that chord and sounds so full and rich and it's honest and that's what I'm so excited about.
For you personally, what is your history with Sweeney Todd? Had you been a fan of it for a long time?
Been a fan of it for forever. I mean, Sondheim is the most inspirational for me in terms of music and the creativity. Just kind of like where that starts and how it ends. It's all been very much influenced by Sondheim. So Sweeney's been a show show that I've loved for forever and I've never done, this is the very first time that I've done the piece. So to be able to go into it with this childlike enthusiasm and everyone in this company has that, where the show is concerned. It's so exciting because it's the thing that I grew up singing in the shower, but now I get to actually do it and it means something. I'm just thrilled.
On Broadway, we've seen you in more modern musicals. So what are you most looking forward to about taking on a classical role?
You're the first interview that has asked me this question and I'm really excited to share. I grew up training classically. This is my, this is my wheelhouse. This is the place that I started, I started with classical material, classical training. This is it. This is the thing I've been so excited about. I've been waxing poetic about how wonderful these shows that I've been able to be a part of Broadway have been and then it's awesome. Like, yeah, Hamilton, Evan Hansen, like anything else that I've workshopped or helped cultivate in any capacity has been awesome. And it's all been yes, modern, it's been contemporary, which is great, but I'm a nerd. I'm a theater nerd. Being the theater nerd that started the first eight years of my training was all classical, to be able to have an opportunity to share that history of my own in this format is a really special, very special thing for me. I'm checking off a lot of boxes that is making my inner child very, very happy.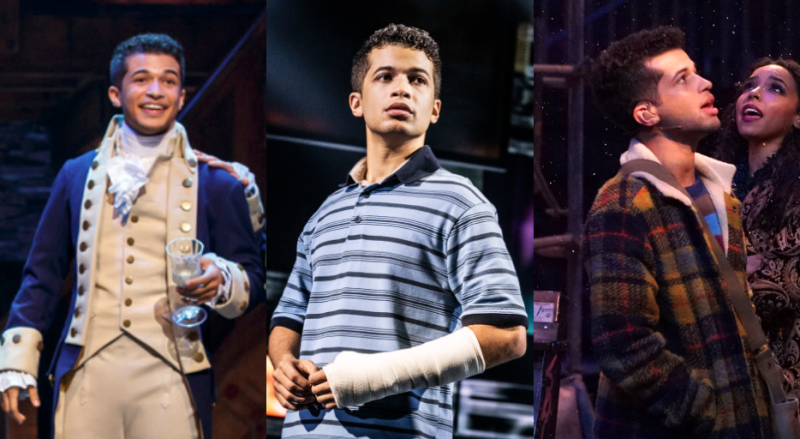 Overall, what are you looking forward to taking away from this experience as a whole?
I think for any of us that have never been a part of an original Broadway cast, I think that that's a big one, you know? It's my first time ever OBC and to be able to kind of crystallize an idea for a piece, I think that that's something that, as a creative and as somebody that really cherishes this culture and what we do in theater, I can't wait till one day I have a vinyl of the cast album and I get to play it for my grandkids and, you know, this piece be the definitive Sweeney that they know.
This new generation of people that are just now learning about Sondheim. They're gonna go to a certain moment in time, and I get to be a part of that moment in time for forever. We all feel that way. Tommy mentioned something about that the other day at a rehearsal. At the end of the day, we just finished a run of act two and he said, "It's so exciting to be part of this. It's so exciting to be in this room, but I think what's coolest to me is that when I look at all of you, I get to tell you all that this is the group that brought it back, and this will always be the group that brought it back."
---
Photo Credit Andrew Rose