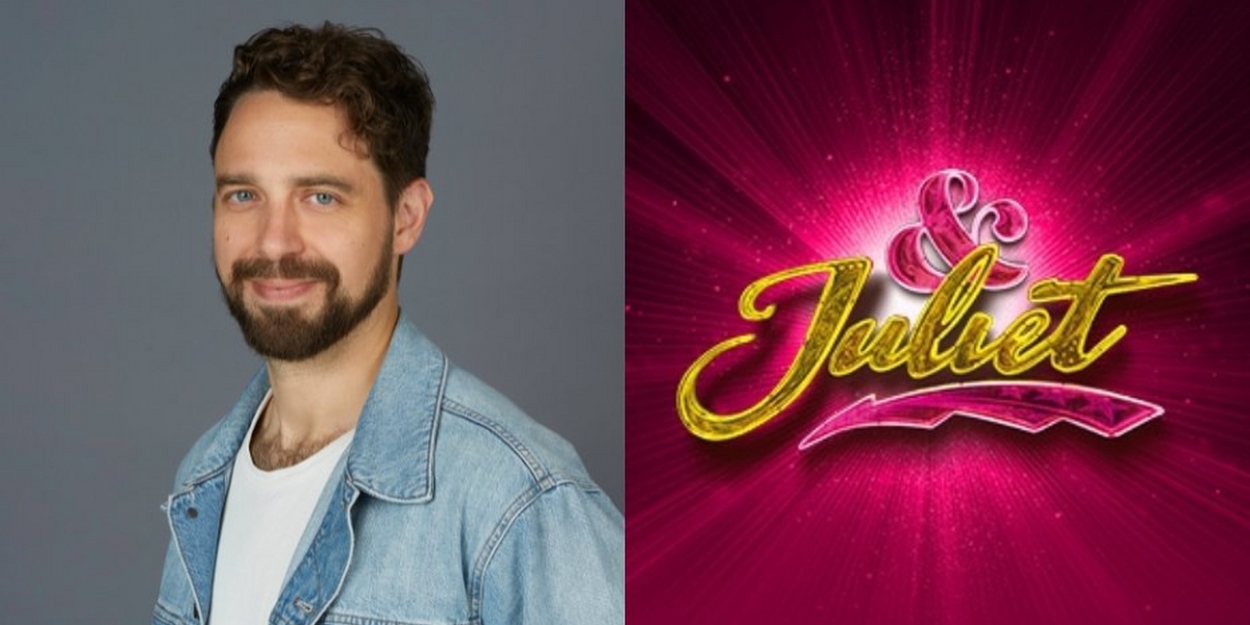 Interview: How & JULIET Scribe, David West Read, Created A Shakespearean Heroine for Today
Playwright and screenwriter David West Read is best known for his contributions to the Emmy Award-winning hit show, Schitt's Creek.
Oh baby, baby! The new megawatt jukebox musical, & Juliet, has begun its Broadway run at the Stephen Sondheim Theatre! Bringing one half of Shakespeare's star-crossed lovers to life as a pop princess is Emmy and Golden Globe-winning, and Olivier Award-nominated, playwright and screenwriter David West Read, who is best known for his contributions to the Emmy Award-winning hit show, Schitt's Creek.
Below, check out our chat with David about the development of the show, the research behind it (which included attending a Taylor Swift concert. Where do we sign up), and his hopes for what audiences will take care of this modern take on a classic tale.
& Juliet flips the script on the greatest love story ever told, imagining what would happen next if Juliet hadn't ended it all over Romeo, and got a second chance at life and love - on her terms. Juliet's new story bursts to life through a playlist of pop anthems as iconic as her name, all written by Max Martin and his collaborators, including "Since U Been Gone," "Roar," "Baby One More Time," "Larger Than Life," "That's The Way It Is," "Can't Stop the Feeling," and many more.
---
How did you become involved in & Juliet and where did the writing process begin for you? Outside of Shakespeare's play was there any other research you had to do to bring this story to life?
In January 2016, I was asked if I wanted to come up with a concept for a new musical based on the catalogue of Max Martin. I'd recently concussed myself on a kitchen cabinet, so I was lying in the dark, with a playlist of Max's music keeping me company, and I started circling around the themes of young love and heartbreak. It felt like, if we were going to reinvent and repurpose Max's music, it would be fun to also reinterpret a classic story, which led me to Romeo & Juliet. I re-read the play, and other Shakespeare comedies and tragedies (no histories, thank you), as well as a few Shakespeare biographies, which are both fascinating and maddening since no one can agree on anything. I also went to see Backstreet Boys, Justin Timberlake, and Taylor Swift concerts, which were the highlights of my research (and life?).
You have experience writing for both television and theatre. What are the differences, if any, to your approach in creating stories and characters for those two very different mediums?
When you're creating television, you know that there's a release date, and that most people who are going to watch the show will watch it at this one moment in time; and then, if people come to it later, there's an awareness that they're watching something that was created in the past. But with theatre, the audience feels like they're watching something live and brand new every night - and they are. So there's more pressure to create stories and characters that will endure, potentially for years, and continue to feel fresh, and relevant, and meaningful, every time a new audience walks through the doors.
Building a story around already existing songs is, I imagine, a very different process than writing a play on your own or collaborating with a composer on creating the story and songs in tandem. What was the process like crafting this story around Max Martin's catalogue? Was this your first experience with this sort of structure?
This was my first time working on a jukebox musical, and I couldn't love it more. If I had been working with a composer who was creating entirely new music for this show, I would have felt guilty every time I cut, or swapped out, or trimmed down one of the songs. There are around 30 Max Martin tracks in & Juliet, and, at various stages in the process, we probably auditioned about 30 more. But because Max wasn't precious about which songs we used, and because there were literally hundreds of songs for me to choose from, I just felt like I had the most magical sandbox of material to dig through, and Max couldn't have been more supportive of the dig.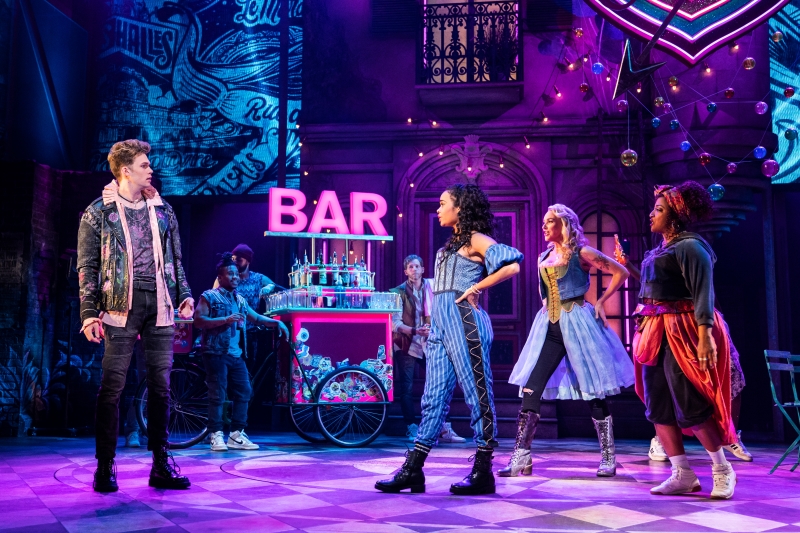 & Juliet not only modernizes the character of Juliet but also adapts what has up until now been considered a tragedy into a romantic comedy. How did you navigate that dramatic tonal shift? What attributes did you work to bring out in this character we know so well to bring her into the 21st century?
There's some great scholarship about how - up to a point - Romeo & Juliet basically is a romantic comedy. Young lovers facing obstacles set up by their parents and society is a pretty standard setup for Shakespearean comedy, and the plot moves forward through a serious of accidents. But then things take a real turn. So I think I'm just personally drawn to more aspirational stories about redemption and new beginnings, and it felt like both Juliet and Shakespeare's wife Anne Hathaway deserved a second chance at love and happiness. The O.G. Juliet is both courageous and very naive, and I love that mix for a stumbling but ultimately triumphant coming-of-age story.
What do you hope audiences will take out of this version of Juliet's story?
This version of Juliet learns to love and forgive herself, and if we could all do that, I think the world would be a better place. But more importantly, this version of Juliet sings a lot of Britney Spears songs.
---
David West Read is an Emmy and Golden Globe-winning, and Olivier Award-nominated writer and producer. He is the creator and showrunner of the upcoming Apple TV+ series "The Big Door Prize" (Skydance Television/CJ ENM/Studio Dragon), and previously served as a writer and executive producer of the critically-acclaimed TV series "Schitt's Creek" (CBC/POP/Netflix). He is also the author of & Juliet, a new stage musical created with legendary songwriter/producer Max Martin, which is currently running on Broadway at the Stephen Sondheim Theatre after receiving its North American premiere at the Princess of Wales Theatre in Toronto. & Juliet has been running at the Shaftesbury Theatre in London's West End since 2019, where it was nominated for 9 Olivier Awards including Best New Musical, and a record-setting 13 WhatsOnStage Awards. In February 2023, the show will receive its Australian premiere at the Regent Theatre in Melbourne.

Additional projects include the upcoming stage musical In Dreams, which features the music of Roy Orbison, and will receive its World Premiere at the Leeds Playhouse in July 2023. Other work includes: The Performers (Longacre Theatre on Broadway; Broadway.com Audience Choice nominee for Best New Play), The Dream of the Burning Boy (O'Neill Theater Conference, Roundabout Underground; Outer Critics Circle John Gassner Award nomination for New American Play, Drama League Award nomination for Distinguished Production of a Play), and The Great Pretender (Old Globe New Voices Festival, TheatreWorks Silicon Valley; Bay Area Theatre Critics Circle Award for Best Original Script, Theatre Bay Area Award nomination for Outstanding World Premiere).

David is a graduate of the Lila Acheson Wallace Playwrights Program at The Juilliard School and the MFA program at NYU's Tisch School of the Arts, where he has also taught in the Department of Dramatic Writing. He is a native of Toronto, Canada, and lives in Los Angeles.
Shop BroadwayWorld

Shop this season's new musicals! Get dressed up for a night at the theatre, or just a night at home, with merch from some of Broadway's biggest hits including SOME LIKE IT HOT, KIMBERLY AKIMBO, and more!
Related Stories