Click Here for More Articles on THE LION KING
Industry Interview: Expanding the Kingdom- How Disney Theatrical Continues to Bring Pride Rock Around the World
Disney Theatrical Productions in association with Michael Cassel Group is getting ready to launch the first international tour of the world's #1 musical, Disney's The Lion King, to premiere in Manila in March 2018 with additional engagements in Singapore, Korea, Taiwan and South Africa.
The international tour, which will be performed in English, will launch in celebration of The Lion King's 20th anniversary onstage and the title's 25th global production.
Ahead of the tour's launch, BroadwayWorld chatted with Disney Theatrical Productions' Senior Vice President of International Theatrical Productions, Ron Kollen, to find out what kind of planning goes into an international tour of this scale...
---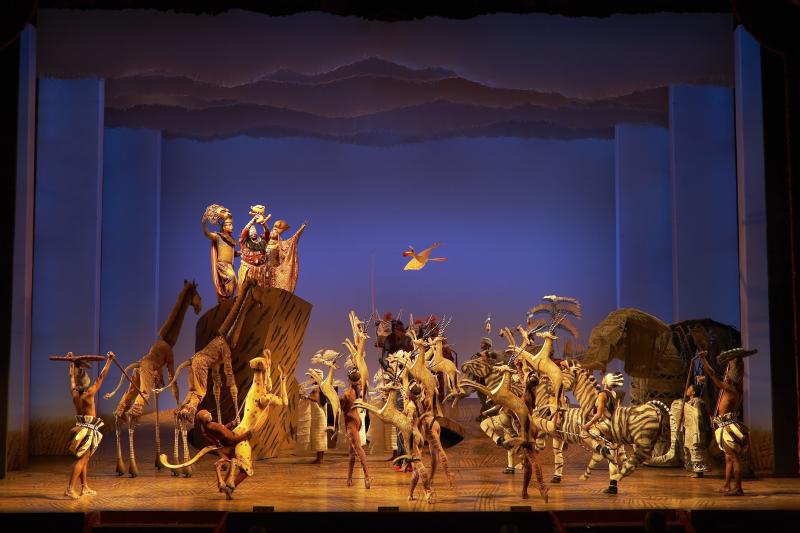 Tell me a bit about your background and what you do for Disney...
I manage all of the productions inside the United States for Disney Theatrical. We have now been in this business for 23 years and a lot of it, about 50%, is international. We have productions in London and Australia in English speaking territories that are traditional theatre markets, but then we're also in Japan and Germany and the Netherlands. And we're about to embark on this international tour of The Lion King that will take us to some really far places we haven't been to before. It's become a very important part of the theatre industry in general... certainly for Disney. People like Cameron Mackintosh and Andrew Lloyd Webber were the trailblazers in it and we are happily following in their footsteps.
How much time do you spend in the office and how much time are you on the road looking at new markets and existing markets?
I travel about a week a month, and I try to schedule my trips so that I'm killing a few birds with one stone. If I made a trip to London I would also go over to Amsterdam, where our partner Stage Entertainment is based, and have meetings with them and check up on those productions that we have in Germany and Holland and Spain. Then I have a couple of good people who work for me who do a lot of the other travel. So, we share it. So much is done from New York and so many times our partners are traveling through New York to see shows, so they always stop by and meet with me while they're in town, so we kind of spread the travel around.
How do you look for new markets? Are you looking at places where a Cameron Mackintosh or Andrew Lloyd Webber production has been before or places they haven't been or both?
We look at places where we think our shows will be attractive to the audience. Cameron paved the way 25 years ago with Cats and was the first one to go out there and say that you could replicate any West End or Broadway musical in international territories, not just second-class regional theatre productions. We've naturally gone to the same places, but we were also in places that they haven't been- like South Korea, South Africa... we just took Mary Poppins to Dubai. Territories open up over time. Our biggest markets are Germany and Japan, outside of the UK and Australia.
What criteria do you use to select these new markets?
First of all, we look at the market in general and if they've got a musical theatre history and ticket prices that are appropriate for the size of our show. Then we get through the economics and look at how popular the films were, because our shows are always based on source material that came before that we can measure.
We know for example that Mary Poppins is a big title in France, so we've been working for a long time to try to get Mary Poppins to France. The criteria is exactly what you would imagine. If we think the show is going to resonate, then we would look at it. We have The Hunchback of Notre Dame right now playing in Berlin and Japan, and both of those territories are huge. We knew that the film had done very well in those countries.
So for something like that or for Mary Poppins in France, you have access to the data from the parent company and their film ticket sales?
Yes. At Disney we have offices all over the world and they help us a great deal when we go into a market and they tell us how their DVD sales were, when the last time it was on television, what their original box office was... all of that.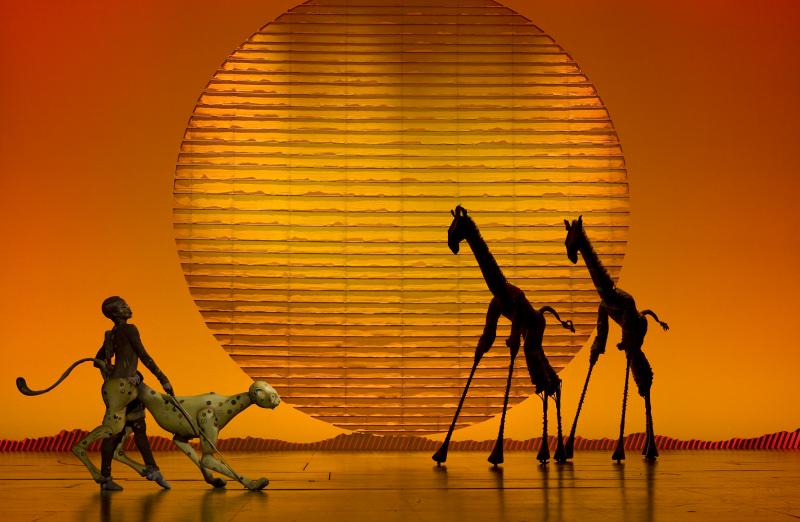 How much does language come in as a factor? Are these being translated or are they being done in English?
In most cases they are translated into the local language, because that's what we do. We are trying to hire local actors and do it in the local language so that we can have a longer run in markets where we can do that. There are a lot of markets that, like The Lion King tour we're about to go on, none of those markets could support a local language production. That's why we're taking a tour through in English. But in places like Germany and France and Japan and Spain and Mexico and Brazil, those have all been local language.
Are there any changes that are done to the tour for local markets or anything that will make it more friendly to an audience?
You always get the director and the book writer to take a look at the script every time we go into a new city or new market, and say, "Is there anything we can do to localize?" It's a great thing to see the audience connect with the show a bit more. In The Lion King for example, there's about three or four spots in the show where over time we have learned that we could put in a local joke. It's usually in humor or somebody speaking in a local dialect that the audience seems to really connect to. We always try for that and we're usually successful. Some shows are easier than others, where the book is really tight on some shows it's harder, but when we can stretch it a bit and the authors allow it, we do.
For this Lion King tour there might be local surprises in a couple of these places?
I hope so, absolutely. It's mainly in the humor. We work with local people who are our partners there to find those moments too. In some cases we've hired local writers, and certainly the translator. If we're doing it in a language, it is normally a writer in their our right. They come up with ideas and suggest that to our original authors.
Back to The Lion King, the cast for this tour is coming primarily from South Africa?
Yes, actually. This tour that we're about to embark on that we're calling the 20th Anniversary Tour and it's something we've wanted to do for a very long time because we're going to markets you couldn't get the show to before. We culminate this tour in South Africa because of the 20 year history of us hiring and employing South African performers, primarily in the beginning just singers. Now over time we have developed real acting chops there, and we have some people who are doing some great acting work as well as singing and dancing.
I would call it more of an international tour. I think right now it's about 50-55% South African. The rest will be from all over, because we've done this show in so many countries that we've developed talents along the way. We'll have Brazilian dancers and we have some people form our Mexico company, which is closing in January. The timing is right for a few of them to move over to the international tour and they all perform in English very well.
For something like casting in South Africa and some of these far-off places, is that done by local casting agents who are then sending stuff on tape or are people from your end going into these markets to sit in?
Both. So Mark Brandon who's our casting director for The Lion King, and who has a great deal of knowledge about the amount of talent we have developed around the world, goes to those international territories and works with a local casting agent and tells them exactly what we're looking for. Then they coordinate all of the auditions and everything. But it's always supervised by Mark.
How does it work when you then get the company together that comes from possibly all of these different cities and countries with different background and possibly with different first languages, to gel as if they were performing their own company?
It's a beautiful thing to watch. I always attend the first day of rehearsal and when everyone introduces themselves, they are literally from all over the world. It's not like a New York company, where everybody knows everybody and went to college with everybody. There are people from all of these places and they have all of these different accents and within eight weeks until the first preview, they become just like any other theatrical company.
They bond and they have all of their good times and bad times I'm sure and they stay together. It's a great experience. It becomes a great international experience for anyone who does it, because they work with people from all over the world and they are performing in a country that is most likely not their own.
Are there local partners or local guides form the theatres who give them advice on local cultures and where to go and where not to go?
We never do this alone. We always do it with a partner and that partner could be someone who has produced shows like this before, or somebody who is a concert promotor who is just learning the theatre business. That's exactly what they do, they secure the theatre, they do all of the marketing, and they take care of the company. They make sure that the company is attuned to the local culture, they have an orientation program and all of that. They have a safety program so they know what to do in every city they're going to.
In the case of the international tour, it's being produced with us by the Michael Cassel Group group out of Australia. They've just done Les Mis in a lot of these countries. That's why we went with them- because they have experience moving 130 people from country to country. The safety of those people and the experience they have is very important to us at Disney.
Where is this tour going to be rehearsing?
We rehearse in Manila. They are all coming together for the first time for costume fittings in early January, which is held in Manila. So this company from all over the world will show up in Manila for the first time in January, have a costume fitting, have orientation, spend a few days seeing where they're going to be living and all of that. Then they come back for the start of rehearsals a month later.
Will you be over there for that process?
Yes, I'm there for the first couple of days of rehearsals. I'm not going for costume fittings because that's well taken care of!
---
In its 20th year, The Lion King continues ascendant as one of the most popular stage musicals in the world. Since its Broadway premiere on November 13, 1997, 24 global productions have been seen by more than 90 million people. Produced by Disney Theatrical Productions (under the direction of Thomas Schumacher), The Lion King is only the second show in history to generate five productions worldwide running 10 or more years. Translated into eight different languages (Japanese, German, Korean, French, Dutch, Spanish, Mandarin and Portuguese), productions of The Lion King can currently be seen on Broadway; London's West End; Hamburg; Tokyo; Madrid; Mexico City; Shanghai; Scheveningen and on tour across North America, for a total of nine productions running concurrently across the globe. Having played over 100 cities in 19 countries on every continent except Antarctica, The Lion King worldwide gross exceeds that of any film, Broadway show or other entertainment title in box office history.
The Lion King won six 1998 Tony Awards: Best Musical, Best Scenic Design (Richard Hudson), Best Costume Design (Julie Taymor), Best Lighting Design (Donald Holder), Best Choreography (Garth Fagan) and Best Direction of a Musical. The Lion King has also earned more than 70 major arts awards including the 1998 NY Drama Critics Circle Award for Best Musical, the 1999 Grammy for Best Musical Show Album, the 1999 Evening Standard Award for Theatrical Event of the Year and the 1999 Laurence Olivier Awards for Best Choreography and Best Costume Design.
The show's director, costume designer and mask co-designer Julie Taymor continues to play an integral part in the show's ongoing success. The first woman to win a Tony Award for Direction of a Musical, Taymor has in recent years supervised new productions of the show around the world.
For more information worldwide, visit LionKing.com.