Harvey Fierstein is Working on a Play About His 'Old Friend' Bella Abzug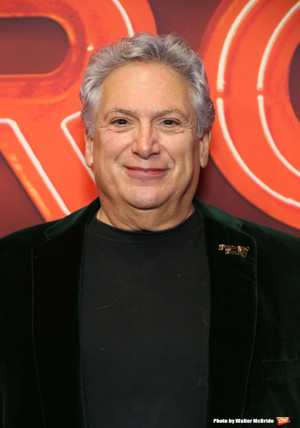 The revival of Harvey Fierstein's Torch Song opened last week, but the Broadway icon is already thinking about what's next.
According to Page Six, Fierstein is working on a play about political figure Bella Abzug.
"I try to do one new idea a year," he said. "Now I'm working on a play about my old friend Bella Abzug."
Rep. Bella Abzug was a political figure in the 60s and 70s. Nicknamed "Battling Bella" for her big personality, Abzug fought for civil rights and women's rights.
"The time's right for this," Fierstein said. "I'm doing research, talking to people who knew her. I'm going to have a reading. Bella was my old friend. She'd say things to me like, 'That f?-?-?king Democratic party, what they're doing to Hillary.'?"
Read more on Page Six.
Harvey Fierstein's Torch Song opened Thursday, November 1 at The Hayes Theater (Broadway's Hayes Theater (240 West 44th Street).
Directed by Tony Award® nominee Moisés Kaufman, Harvey Fierstein's Torch Song stars the entire cast from the critically adored Second Stage production: Drama Desk Award winner Michael Urie, Tony and Academy Award® winner Mercedes Ruehl, Ward Horton, Roxanna Hope Radja, Michael Hsu Rosen, and Jack DiFalco.
Fiercely funny and heart-wrenching, Harvey Fierstein'sTorch Song follows Arnold Beckoff's (Mr. Urie) odyssey to find happiness in New York. All he wants is a husband, a child, and a pair of bunny slippers that fit, but a visit from his overbearing mother (Ms. Ruehl) reminds him that he needs one thing more: respect. Join Arnold on this all too human journey about the families we're born into, the families we choose, and the battles to bring them all home.