Exclusive: Watch Highlights From Serenbe Playhouse's TITANIC THE MUSICAL
Serenbe Playhouse presents TITANIC: THE MUSICAL, directed by Brian Clowdus. The show began performances on July 11th and runs to August 12th. TITANIC: THE MUSICAL is produced at The Inn Lake at Serenbe.
Watch an exclusive video below to see clips from the production!
To find a better life, we must get on that ship... board our ship of dreams this summer as we mount a larger than life floating world full of magical impossibilities. An ensemble cast of 40 Serenbe Playhouse favorites and Atlanta all-stars will board a four-story structure representing the largest and fastest ship of its time: Titanic, constructed in the middle of a lake which will be submerged nightly. Honor will be paid to those who boarded this ill-fated voyage as we celebrate their stories of hope, heartbreak, and strength. Godspeed Titanic, Sail On!
When Titanic first bowed on Broadway in 1997, it won 5 Tony Awards, including the coveted Best Musical Award. Serenbe Playhouse is thrilled to bring this large-scale musical to new life in a way it has never been seen before - on the water! Featuring our largest cast and scenic design to date, be sure to join us for the theatrical event of the season!
Titanic features a cast of 40 actors, all portraying real-life people who were aboard the actual ship. The full cast includes: Erik Abrahamsen (Jim Farrell), Drew Andersen (Sub-Lt. Joseph Boxhall/ Joseph Bell), Niki Badua (Kate Mullins), Brooke Bradley (Leah Aks), Emily Budd (Charlotte Wardle Cardeza), Blake Burgess (Charles Lightoller), Erin Burnett (Madeleine Astor), Daniel Burns (Charles Clarke), Chase Davidson (Harold Bride), Jessica De Maria (Marion Thayer), Ally Duncan (Caroline Neville), Laine Fletcher (Stewardess Annie Robinson), Charles Fowler (Col. John Jacob Astor), Destiny Freeman (Claire Karnes), Jeremy Gee (Benjamin Guggenheim), Arielle Geller (Mme. Leontine Pauline), Cullen Gray (John Thayer), Rosie Gyselinck (Stewardess Hutchinson), Timothy Harland (Robert Hitchens), Robert Hindsman (J. Bruce Ismay), Asia Howard (Eleanor Widener), Jin Jo (Margaret Delia Devaney), Brian Jordan (Bellboy/ Clifford Henry Harris), Alexandria Joy (Anna Hamalainen), Julie Trammel Key (Edith Corse Evans), Shannon McCarren (Alice Beane), Eric McNaughton (Captain E.J. Smith), Jordan Patrick (Frederick Fleet), Chase Peacock (Frederick Barrett), Lilliangina Quinones (Rosalie Ida Straus), Karley Rene (Martta Hiltunen), Chris Saltalamacchio (Lt. William Murdoch), Aaron Schilling (George Widener), Casey Shuler (Kate McGowan), Chris Sizemore (Thomas Andrews), Terry Smith (Edgar Beane), Ben Thorpe (Henery Etches/ Herbert J Pittmen/ Wallace Hartley), India Tyree (Kate Murphy), Robert Wayne (Isidor Straus), and Madison Welch (Bridget Delia Bradley).
Tickets are on sale now. Ticket prices start at $35 - senior/student, and group discounts are available. Rain Insurance is available for all tickets. All may be purchased online at www.serenbeplayhouse.com, or by calling the box office (770-463-1110), open Tuesday through Sunday, 3pm-8pm.

Related Stories
More Hot Stories For You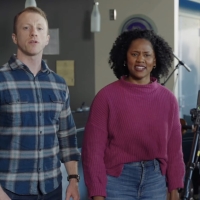 VIDEO: Cast of Signature Theatre's INTO THE WOODS Rehearses Title Song

October 26, 2022

Get a first look at the company of Signature Theatre's Into the Woods performing the title song from the show in rehearsal. The production will be directed and choreographed by Signature Theatre Artistic Director Matthew Gardiner and will be the first of three Sondheim productions featured in Signature's 2022/23 season.
---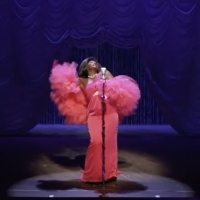 VIDEO: Get A First Look At Paramount Theatre's DREAMGIRLS

September 13, 2022

The Paramount Theatre launches its 11th Broadway Series with Dreamgirls, August 31-October 16, 2022. Get a first look at the cast in action!
---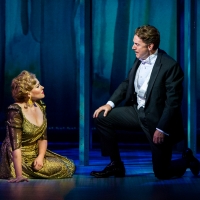 VIDEO: Emily Skinner, Jason Danieley, Sierra Boggess and More Star In A LITTLE NIGHT MUSIC At Barrington Stage

August 15, 2022

Get a first look at Barrington Stage Company's new production of A Little Night Music, with music and lyrics by Stephen Sondheim and book by Hugh Wheeler. See photos from the production below!
---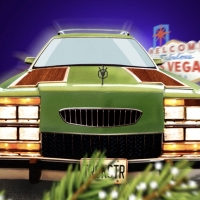 VIDEO: See A New Trailer For THE GRISWOLDS' BROADWAY VACATION at 5th Avenue Theatre

August 11, 2022

Get a first look at a new trailer for The 5th Avenue Theatre's The Griswolds' Broadway Vacation. Playing September 10 - October 2, 2022, The Griswolds' Broadway Vacation, which is the first production in the 2022/23 Season and the 26th new musical produced by The 5th Avenue Theatre. 
---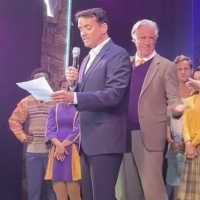 VIDEO: Terre Blair Hamlisch Joins Cast Of THE NUTTY PROFESSOR To Honor Marvin Hamlisch

August 9, 2022

Terre Blair Hamlisch joined the cast of The Nutty Professor on stage Saturday, August 6 at Ogunquit Playhouse to pay tribute to her late husband, Marvin Hamlisch, on the 10th anniversary of his passing. The Nutty Professor was the last stage musical that Marvin Hamlisch completed before the composer died.
---