Canadian Opera Company and Toronto Symphony Lose City Council Funding Over Diversity Concerns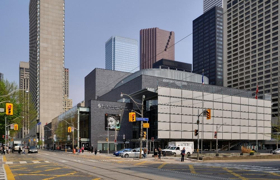 Signal Toronto reports that the Toronto City Council has cut part of the cultural grants awarded to the Canadian Opera Company and The Toronto Symphony Orchestra "for not meeting the city's diversity goals."
The Canadian Opera Company lost $100,000 in grants, while the Toronto Symphony Orchestra had their grant cut by $50,000.
Singal reports that the reason for the change is that the four-member peer advisory panel found that both companies did not score high enough under the criteria of "the city's diversity and inclusion goals, the governance stability and financial results of the organization, and the impact the organization has in Toronto."
"We're looking for evidence that they're trying to reflect the city's demographics..." general manager of Economic Development and Culture Mike Willians told Signal.
The reductions are a small percentage of the overall grants for the two organizations (the COC will get $1.5 million and the TSO will get $1.22 million) but according to councilor Norm Kelly, a board member of the TSO, it's a significant cut for the two organizations - per the Signal report.