Broadway Casting Director Terminated Over Sexual Misconduct Allegations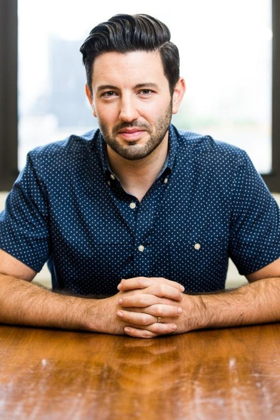 Variety has reported that Justin Huff, a senior Broadway casting director at lead casting agency Telsey + Company, has been terminated from his position over reports of sexual misconduct.
Huff has worked on a number of prominent Broadway shows with the firm, including Kinky Boots, The Color Purple, On Your Feet!, Newsies, and Honeymoon in Vegas.
Agency founder Bernard Telsey confirmed to the publication that Huff was fired from his position last week, stating, "I was given reports of inappropriate behavior which I took very seriously, and once I was able to get some information, it was very clear he had to leave this office."
Current and upcoming shows on the Telsey + Company roster Include Frozen, Mean Girls, Spongebob The Musical, Once On This Island, Anastasia, Escape To Margaritaville, Come From Away, Wicked, Kinky Boots, Waitress, Hamilton, On Your Feet!, Hello, Dolly! Charlie And The Chocolate Factory, Carousel, Children of a Lesser God, & more.
As per their web site, Telsey + Company, founded in 1988, is an award-winning organization of casting professionals in New York City and Los Angeles, with local, regional, national, and international clientele. With projects spanning all media of performance art (film, television, theatre, commercials, dance, and more), we are dedicated to the artistic integrity of our projects by closely collaborating with creative teams and producers to provide the best service possible through in-depth casting searches of all kinds. Founded on the principles of professionalism, reliability, efficiency, and innovative thinking, our staff is proud to be associated with the Casting Society of America and uphold the expectation of contributing to the entertainment industry through creative and intelligent casting.
Related Articles