Brief 8/2: Disney Takes Over Broadway in Bryant Park, and More!
Good morning, BroadwayWorld! Because we know all our readers eat, sleep and breathe Broadway, what could be better than waking up to it? Scroll down for the latest news. Want our morning reports delivered via email? Subscribe here!

1)

Tim Howar Will Take Over As The Phantom In THE PHANTOM OF THE OPERA - More Casting Announced!
by BWW News Desk - August 01, 2018
As THE PHANTOM OF THE OPERA heads in to its 33rd year, Andrew Lloyd Webber and Cameron Mackintosh have announced that Tim Howar will play 'The Phantom' for an initial run from 3 September - 8 December 2018.. (more...)
---
2)
MEAN GIRLS Will Celebrate 'Mean Girls Day' on October 3 With Free Fan Performance
by BWW News Desk - August 01, 2018
How fetch! Mean Girls will celebrate "Mean Girls Day" on October 3, which this year falls on a "pink" Wednesday, with a free fan performance! The show will take place at 7:00pm at the August Wilson Theatre (245 West 52nd Street), featuring special appearances by members of the Mean Girls creative team. Tickets to the fan performance can be won by entering a special digital lottery, which is now open at www.MeanGirlsonBroadway.com/Oct3.. (more...)
---
3)

Noah Weisberg, Henry Boshart, Collin Jeffery, and Rueby Wood Will Lead CHARLIE AND THE CHOCOLATE FACTORY National Tour
by BWW News Desk - August 01, 2018
The Willy Wonka and Charlies have been announced for the national tour. Broadway veteran Noah Weisberg (South Pacific, Enron, Elf, Legally Blonde) will star as the extraordinary chocolate maker, Willy Wonka, with Henry Boshart (age 10), Collin Jeffery (age 11) and Rueby Wood (age 11), alternating in the title role of Charlie Bucket. Full casting will be announced at a later date. 'We are thrilled to bring this captivating production on the road and are so excited for Broadway's Noah Weisberg to bring his immense talent to the role of Willy Wonka and to introduce our three Charlie Buckets to audiences across North America,' said producers Mark Kaufman, Kevin McCormick and Caro Newling.. (more...)
---
4)

Save Up to $40 to See Idina Menzel in SKINTIGHT at the Roundabout Theatre Company
by Contests - Broadway - August 01, 2018
Roundabout Theatre Company reunites writer Joshua Harmon and director Daniel Aukin (the team behind Bad Jews and Admissions) for Skintight, a scorching examination of beauty, youth and sex. Reeling from her ex-husband's engagement to a much younger woman, Jodi Isaac (Menzel) turns to her famous fashion-designer dad for support. Instead, she finds him wrapped up in his West Village townhouse with Trey. Who's 20. And not necessarily gay. But probably an adult film star. At least, according to Jodi's son. Who's also 20. And definitely gay. Skintight assays the nature of love, the power of attraction, and the ways in which a superficial culture persists in teaching its children that all that matters is what's on the inside.. (more...)
---
5)

Mikaela Bennett, Eden Espinosa & Ross Lekites Join WEST SIDE STORY Concert Following Casting Backlash
by BWW News Desk - August 01, 2018
Following immense backlash on social media over whitewashing of the role of Maria, meant to be Puerto Rican, Boggess took to Facebook to announce that she was withdrawing from the production.. (more...)
---
---
Today's Call Sheet:
-Caissie Levy, Patti Murin, Telly Leung & More Will Perform at Broadway in Bryant Park Today!
---
BWW Exclusive: Supergirl Comes to Sardi's! Melissa Benoist Receives Her Portrait. Check out our photos!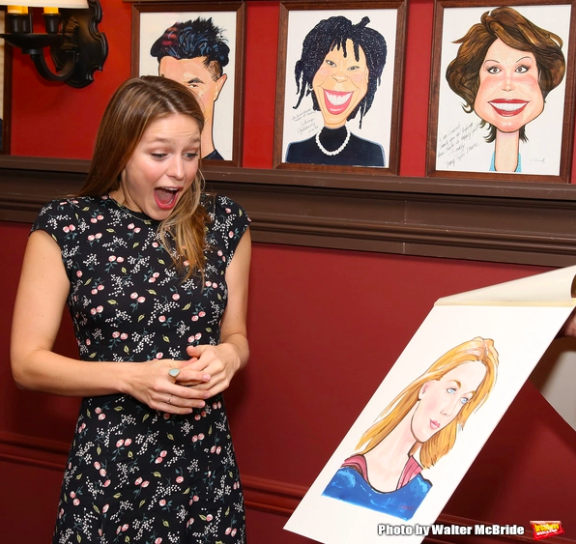 ---
What we're geeking out over: Emily Bautista, Red Concepcion and Anthony Festa Will Lead MISS SAIGON On Tour
---
What we're watching: Get a first look at both casts of Public Works' Production of TWELFTH NIGHT at the Delacorte Theatre!
Red cast:
Blue cast:
---
Social Butterfly: BWW Poll: Which Broadway Legend Should Receive a Kennedy Center Honor Next?
---
And a Happy Birthday shout-out to Mary-Louise Parker, who turns 54 today!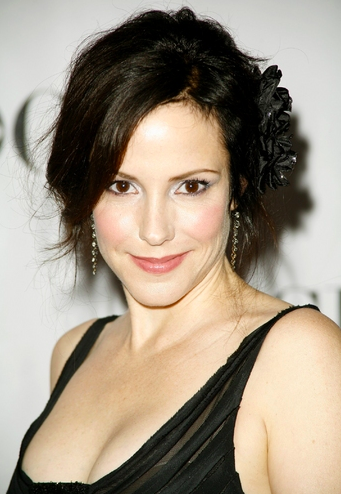 Parker was last seen on stage in Heisenberg on Broadway in 2016. Other credits include: The Snow Geese [Broadway], Hedda Gabler [Broadway], Dead Man's Cell Phone [Off-Broadway], Escape: 6 Ways to Get Away (2) [Broadway], Reckless [Broadway], Proof [Broadway], Proof [Off-Broadway], Communicating Doors [Off-Broadway], How I Learned to Drive [Off-Broadway], Bus Stop [Broadway], Four Dogs and a Bone [Off-Broadway], Babylon Gardens [Off-Broadway], Prelude to a Kiss [Broadway], Prelude to a Kiss [Off-Broadway], and The Art of Success [Off-Broadway].
---
See you bright and early tomorrow, BroadwayWorld!