BWW Review: Post-War Is Hell For Women in David Hare's PLENTY
Those who have lived through it may agree that war is hell, but for the central character of David Hare's 1978 drama, Plenty, the excitement of confusing, distracting and demoralizing the Germans in occupied France was a slice of heaven compared with living as a woman in post-war England.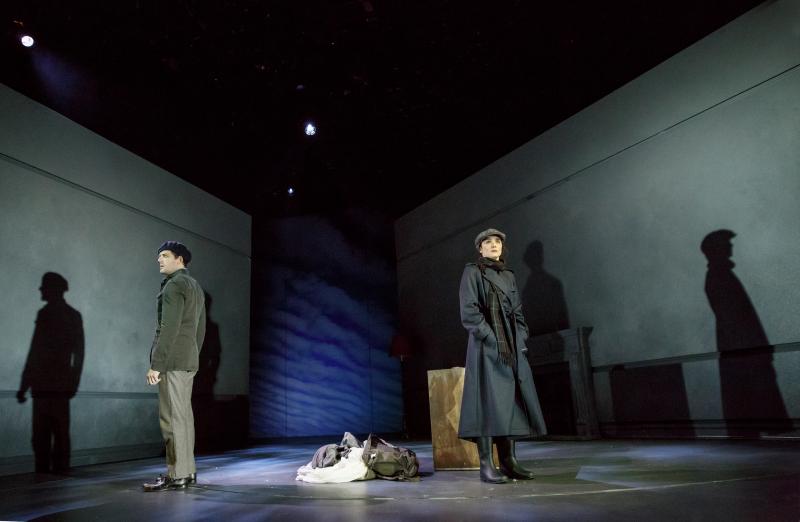 The playwright's initial inspiration for the piece came when learning that well over 70% of the women serving Great Britain during World War II as part of the Special Operations Executive, specialists in espionage, divorced their husbands shortly after the fighting ceased, during what was supposed to be the nation's time of plenty.
Hare himself helmed the premiere production, which transferred from London to New York's Public Theater in 1982 and then moved to Broadway. David Leveaux now directs the play's return to The Public in its first major New York revival.
In a series of scenes that jump back and forth through two decades, Rachel Weisz is always intriguing and dramatically in command as her character, Susan Traherne, jumps back and forth between stages of idealism, outrage, determination and emotional numbness.
Hare begins close to the end, 1962, as she casually prepares to leave her ineffectual diplomat husband, Brock (Corey Stoll), who, at the moment, is naked, covered in dried blood and asleep from the effects of Nembutal and twelve fingers of Scotch.
When he wakes up he'll find that Susan has given their home to her bohemian artist friend Alice (an amusing Emily Bergl) as a safe haven for unwed mothers.
But we never see that happen, as the playwright leaps back to 1943, behind enemy lines, where a 17-year-old gun-toting Susan explains the SOE's mission to newcomer Lazar (Ken Barnett), who just parachuted in. ("Never kill a German, always shoot him in the leg. That way he goes to hospital where he has to be looked after, where he'll use up enemy resources.")
Susan had a good war. She was respected, her work was appreciated and she often saw the best of the people she worked with. Not so in peacetime, as she sees incompetence among men and limited opportunity for her sex as she journeys through various professions and lovers.
Her emotional decline is meant to parallel with England's post-war decline as an empire, the low point being the humiliating Suez Crisis.
Susan is at the center of every scene, and Weisz keeps her transitions firm and believable, but Leveaux's stilted and slow-moving production supplies little for her to bounce off. Aside from the typically exceptional work of Byron Jennings as a solidly mediocre high-ranking official, the men seem barely a match for her. Designer Mike Britton places a revolving wall center stage to handle the multiple locations, but scene changes are often too slow and there's a uniform drabness about the production's look.
Some of this may be intentional, to convey to the audience the stifling world Susan endures, but it undercuts the effectiveness of Hare's interesting play.