Review: Janet McTeer Speaks The Speeches Ever So Trippingly in Theresa Rebeck's BERNHARDT/HAMLET
"All that privilege and he can't figure out how to do anything?," ponders one of the world's greatest actors as she attempts to delve into the psyche of one of the world's greatest theatre characters.
"A woman would never have got away with it... A woman who cannot do anything is nothing. A man who does nothing is Hamlet."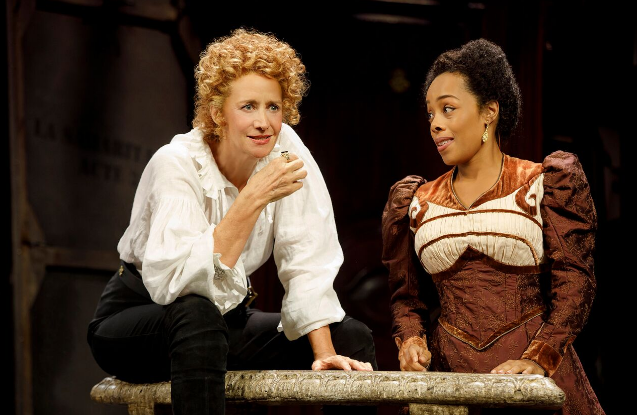 It's a pithy moment that attacks sexist injustice with truthful comedy, and Janet McTeer, who certainly qualifies as one of today's great stage actors, not only speaks it ever so trippingly on the tongue, but expertly infuses it with a combination of inquisitiveness, incredulity and the sharp delivery of an ace stand-up cracking a choice zinger.
Playwright Theresa Rebeck offers her star many such pithy moments in her fact-based comedy/drama Bernhardt/Hamlet. Her explanation as to why a woman would be the most sensible choice to play Shakespeare's "passionate, confused boy with the mind of a man of forty," is inarguably logical. Her act one curtain line is a real kicker and there's a glorious scene of intellectual fury as she justifiably chastises a playwright who has written a role for her that he regards as "the embodiment of female perfection," but she immediately recognizes as "some statue for you to throw your genius poetry at."
Yes, there's some damn good, expressive and provocative writing in Bernhardt/Hamlet, and the opportunity to see an exceptional artist like McTeer draw every complex nuance out Rebeck's best words is an experience worthy of any Broadway season.
The frustrating part of Bernhardt/Hamlet is what comes between the playwright's best moments, specifically when interesting themes are introduced but barely explored.
But first, a bit of plot... In the late 1800s, France's Sarah Bernhardt was the toast of any town whose boards she chose to tread, but as a woman, the number of leading roles worthy of her craft and magnetism were limited. Audiences clamored for tickets to see her as Camille in Alexander Dumas' stage adaptation of his classic novel but playing the tragic ingenue in return engagement after return engagement well into her 50s was hardly artistically satisfying.
So in 1897, after starring in a critical success/financial flop penned by her married lover, the not-famous-yet Edmond Rostand (Jason Butler Harner) she decides to take on the role of Shakespeare's most famous prince, determined to create a singular interpretation that will force audiences to see beyond the mere novelty of a woman playing the role.
A great deal of the first act concerns her discomfort with the play as she dissects every plot point and questions every scripted move the protagonist makes.
Those who are anxious to witness Glenda Jackson's return to Broadway as King Lear, or who enjoyed McTeer's turn as Petruchio a couple of summers ago at the Delacorte, may not be fully aware of what a controversial move it was at that time for even a beloved woman star to help herself to one of theatre's greatest male roles.
Edmond discusses the proposition with theatre critic Louis (properly condescending Tony Carlin), who regards women with power as freaks and considers the mere idea of a woman playing Hamlet as grotesque. ("Can't she keep playing Camille? She dies so beautifully.") He insists that women will despise the idea even more than men; a very interesting topic that is brought up again momentarily, but never fully explored. The only female reaction to the casting we receive first hand is from starry-eyed Lysette (Brittany Bradford), who is nervous about playing Ophelia opposite her idol.
A fascinating opinion Rebeck brings up is Bernhardt's conclusion that the reason she's having such trouble with the role is that Shakespeare's poetry, necessary to embellish a man's performance, becomes superfluous when acted by a woman. "His gift for poetry at times overwhelms the power of his playwriting," she insists. It's a subject that's talked about a bit but never satisfactorily demonstrated.
But these criticisms may be mere quibbles for those looking forward to the opportunity to see Janet McTeer's thoroughly engaging performance. Her Bernhardt, unlike the way the character perceives Hamlet, is an intense, fast-talking thinker whose mind always appears to be whirling with action. While she takes great pride in her accomplishments, there's no uncontrollable ego expressed when she rehearses with her colleagues and some of the play's most enjoyable moments involve the way she and her castmates, particularly the one delightfully played by Dylan Baker, try and work out the challenges of Shakespeare's text.
Matthew Saldivar delivers another one of his exuberant and enjoyable performances as Art Nouveau painter Alphonse Mucha, who cannot come up with a satisfying image for a poster to advertise Bernhardt's Hamlet until she can come up with a satisfying portrayal.
Director Moritz von Stuelpnagel provides a sturdy production, with handsome visuals provided by designers Beowulf Boritt (set), Toni-Leslie James (costumes) and Bradley King (lights). And while there is much good work in BERNHARDT/HAMLET, the major takeaway for audience members leaving the theatre may be the desire to soon see a Broadway marquee announcing McTeer/Hamlet.
Related Stories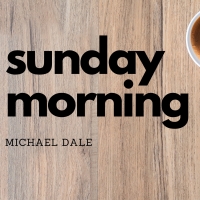 Sunday Morning Michael Dale: My Favorite Cease and Desist Letters

August 14, 2022

A while back. I was in an audience of theatre fans watching an onstage conversation between Frank Rich and Stephen Sondheim and the subject of unauthorized changes made in regional and amateur productions came up. The composer/lyricist mentioned that he had heard of a production of Company that ended with Bobby committing suicide by shooting himself.
---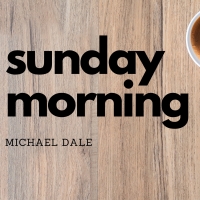 Sunday Morning Michael Dale: Dear Funny Girl: Let Julie Benko Sing!

August 7, 2022

Like many theatre fans, I'd been reading the raves she's been getting as Beanie Feldstein's standby, and since I doubted press would be offered comps during her run, I sprung for a ticket to see for myself.
---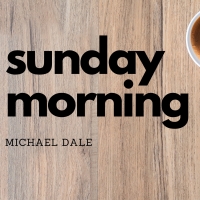 Sunday Morning Michael Dale: Alison Fraser Thrillingly Reinvents Cat On A Hot Tin Roof's Big Mama

July 31, 2022

A popular stage actor best known for being quirkily funny in musicals (Off-Broadway in March Of The Falsettos, on Broadway in Romance, Romance, The Secret Garden and Gypsy), Fraser reinvents a classic character and turns in a performance that thrills with its gutsy power masked by her character's well-rehearsed elegance.
---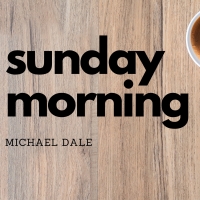 Sunday Morning Michael Dale: All Singing! All Dancing! All Legal! Cannabis! A Viper Vaudeville Opens at La MaMa

July 24, 2022

A collaboration of two of Off-Off-Broadway's favorite historically subversive companies, the HERE production of Cannabis! A Viper Vaudeville, presented at La Mama is an entrancingly fun and educational two-hour festival of song, dance and spoken word, beginning as a relaxing communal experience and evolving into a call for activism.
---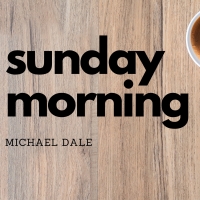 Sunday Morning Michael Dale: Ukrainian Children Coming To Brooklyn in a Play They Premiered in a Bomb Shelter

July 17, 2022

Irondale is arranging for Ukrainian solider Oleg Onechchak's ensemble of child actors to give two performances in Brooklyn of Mom On Skype, which was originally performed in a warehouse-turned-bomb-shelter in the city of Lviv.
---